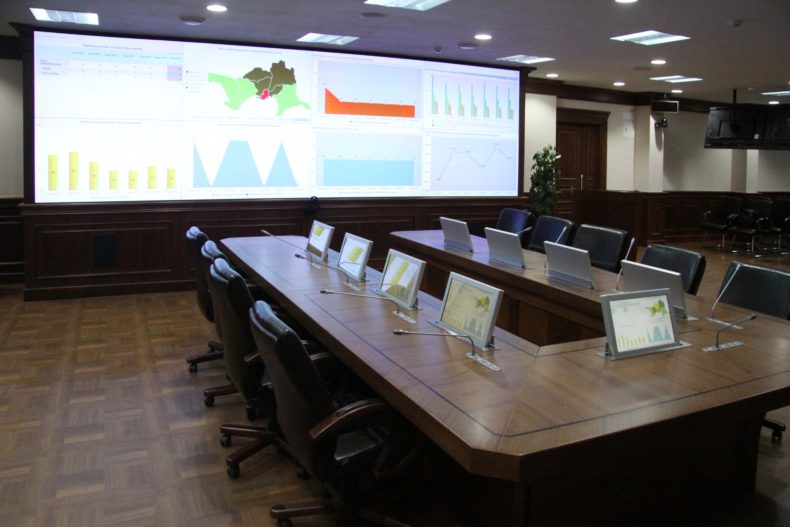 Well deserved Congratulations to Polymedia! The multi-award winning Kazakhstan integrator wins the Control Room category in the InAVation Awards 2017, with an impressive installation in the Situation Centre for the Atyrau Region in Kazakhstan. Kazakhstan is one of the largest land-locked regions in the world, and so the need for technology to help with administrative and communication challenges was paramount for the Centre's creation.
The Centre provides vital intelligence on the area, using extensive data collection to assist in the regions decision making. The Centre's design consists of a main meeting hall, analyst's suite, interpreters' facility and server room. This enormous project was a challenge both technically and logistically for Polymedia and Arthur Holm is proud to be a part of the solution. The Centre is the most advanced of its kind in the country.
In the main meeting hall, there is a conference table with nine seats for delegates and chairperson, each one equipped with the Dynamic2 17" motorised monitor, that functions as duplicate screen or personal computer. As well as having a smooth and silent motorised movement, the automatic tilting system guarantees superb ergonomics, visibility and viewing angle.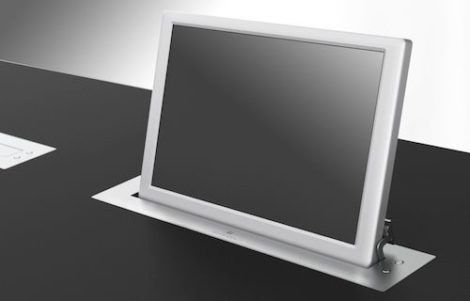 See the Dynamic2 range here: http://www.arthurholm.com/product/dynamic2/
Read about the InAVate award and Polymedia case study here: http://www.inavateonthenet.net/case-studies/article/polymedia-s-award-winning-integration-for-situation-centre-in-kazakhstan?emailaddress=1127604&utm_source=emailmarketing&utm_medium=email&utm_campaign=inanl20170405&utm_content=2017-05-04_1153
For more information on this cleverly integrated system follow this link: http://www.polymedia.ru/upload/2016/11/Situation_Center_Polymedia.pdf