DynamicX2Talk with channel selector
Customized DynamicX2Talk adapted to a conference system.
This DynamicX2Talk has been customized being adapted to a conference system and integrating a channel selector, an audio jack for headphones and a speaker on the cover plate.

DynamicX2Talk is a state-of-the-art reliable, retractable, individually addressable and remotely diagnosable monitor which also integrates an independent lift system for "gooseneck" type microphones to be used in conference rooms, meeting rooms, board rooms, auditoriums and public areas.
The monitor is silent, fast and extremely elegant, with a modern and classic design made of mechanised and anodised aluminium. The upper table cover plate integrates a mechanism to lift and retract "gooseneck" type microphones equipped with an LED ring that changes colour from green to red to indicate the user's readiness to speak. Furthermore, the system can also integrate a Full HD video camera, becoming a complete audio and video conference station, which can disappear within the desk when not in use.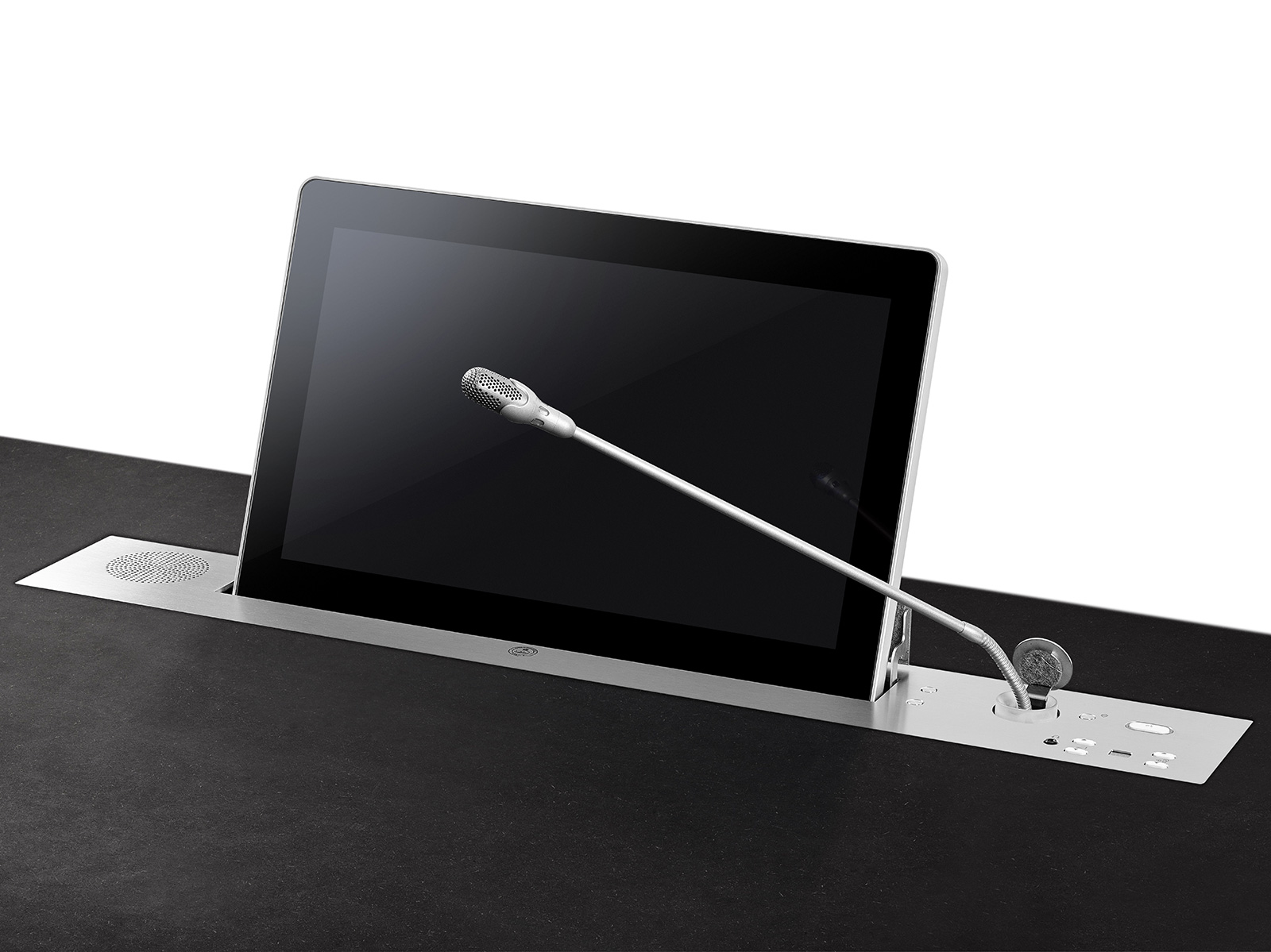 DynamicX2Talk provides automatic tilting by using only one engine (a system which is protected by an international patent). Its static cover plate prevents dirt or objects from falling inside the mechanism and the lift system has different speed levels depending on the screen position, resulting in a harmonious drive (thus avoiding abrupt movements). An independent lift for the microphone with a stylish round edge has been added to this solution and consequently, the user can select to use only the screen, only the microphone, both or none.
Products applied to this project