A retractable working station
DynamicX2 monitor is combined with an automated keyboard and mouse, creating a motorized automation system that lifts the keyboard and mouse at the same time the monitor is being raised. This combination offers the best possible quality Full HD screen with an elegant keyboard and mouse storage that converts into a work station by the touch of a button. 
A safety mechanism stops the system in case of obstruction. The design is simple, with just 2 operation buttons or remote control. It is intuitive and easy to install. It offers improved table space and a neater environment.
DynamicX2 are elegant monitors built from a solid aluminium block and have a vertical motorized movement with automatic 20° inclination to ensure the best ergonomics, viewing angle and visibility. This automatic tilting system provides a fast and silent response. It is a reliable, maintenance-free solution.
DynamicX2 have slightly curved edges for a contemporary and longstanding look. The anodised aluminium housing can be customized in different colours and finishes. The standard top-table cover plate is made of brushed stainless steel. It can optionally be supplied with a matt finish or it can disappear inside the table when the product is prepared for underneath installation. DynamicX2 monitors are remotely controllable and diagnosable through the ERT interfaces in an easy and cost effective way.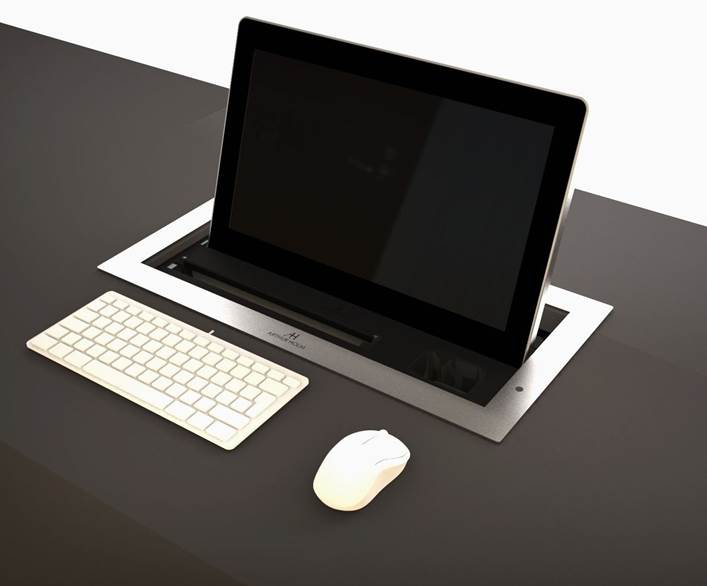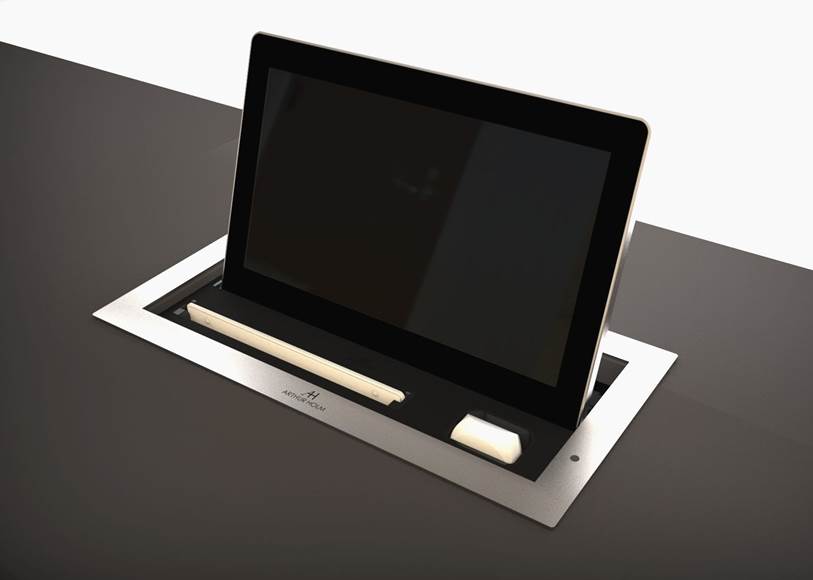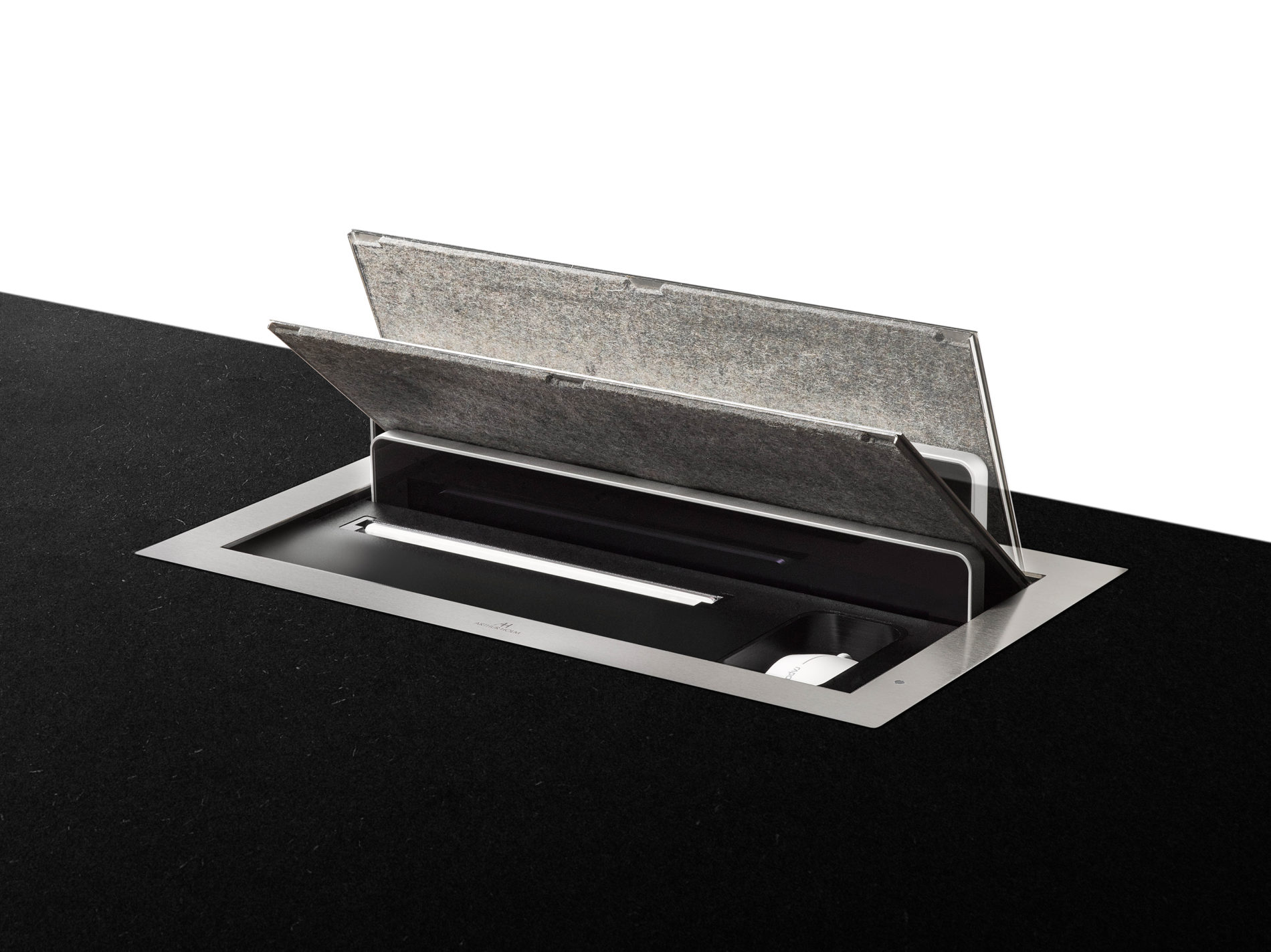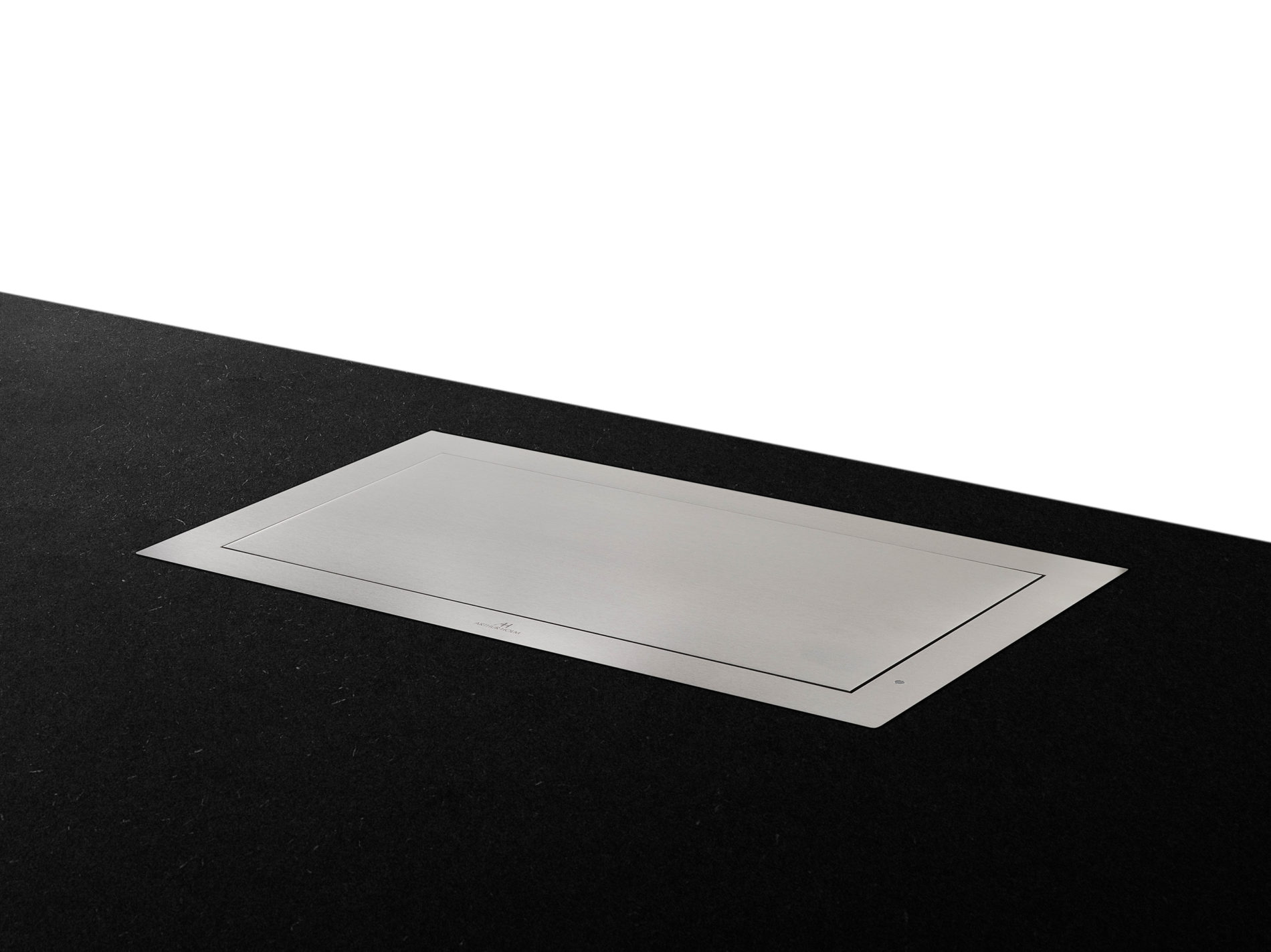 DynamicX2KM range
AH17DX2KM
Motorized keyboard and mouse compartments
Connectivity for wired keyboard and mouse
Automatic 20º tilt
Customisable cover plate
AH22DX2KM
Motorized keyboard and mouse compartments
Connectivity for wired keyboard and mouse
Automatic 20º tilt
Customisable cover plate