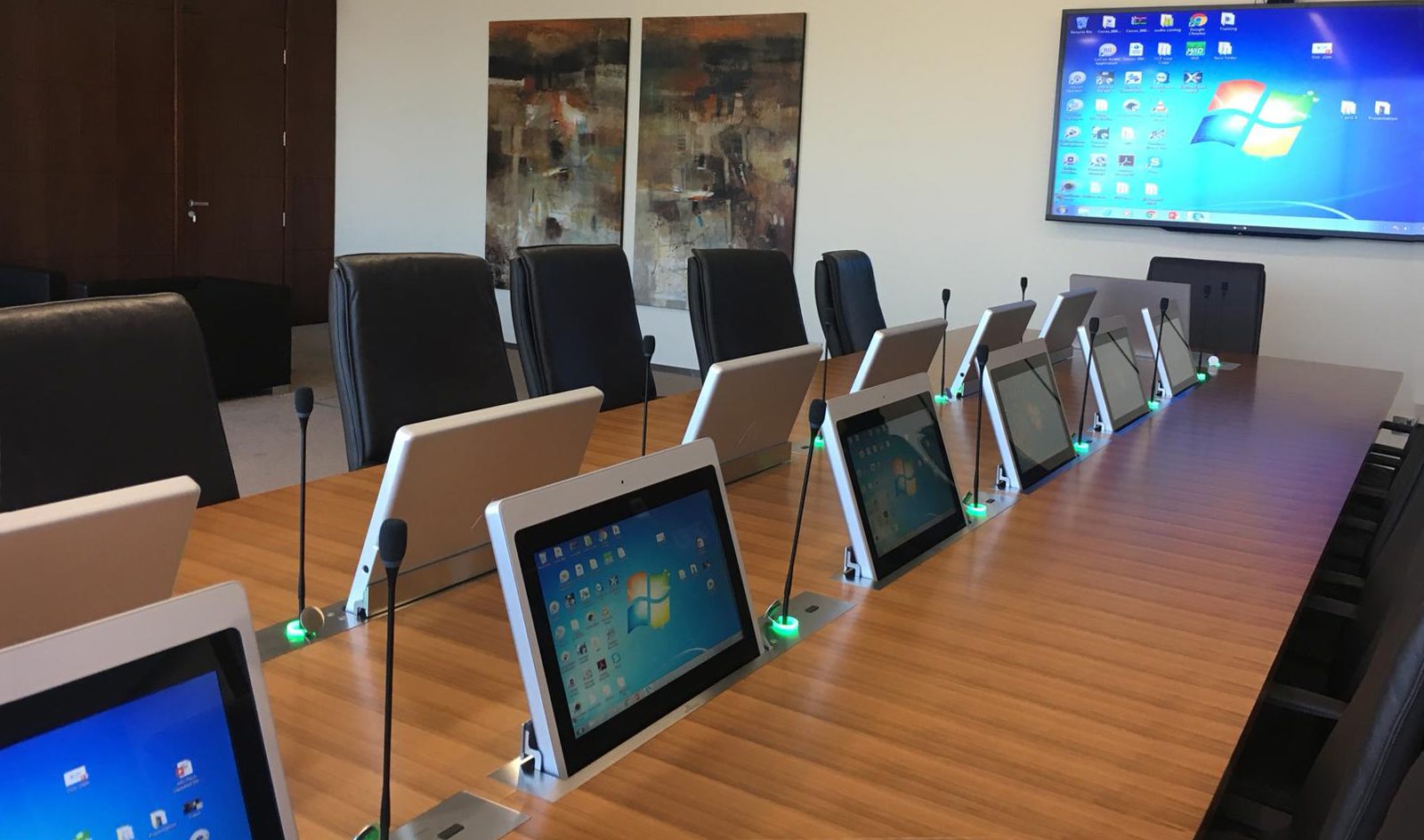 Arab Jordan Investment Bank (AJIB) in Amman, Jordan
Project integrating DynamicX2Talk and Dynamic3Talk systems in the new AJIB boardroom
Amman, Jordan. 2018
Boardroom
As a leading bank in the region, the Arab Jordan Investment Bank (AJIB) in Amman decided to build a top boardroom equipped with retractable monitors, videoconference and audio conference system so that the best decisions could be made.
The model selected has been the DynamicX2Talk monitor, which provides an automatic tilt by using only one engine, a system protected by an international patent. Its static cover plate prevents dirt or objects from falling inside the mechanism and the lift system offers different speed levels depending on the screen position, resulting in a harmonious drive that also avoids abrupt movements.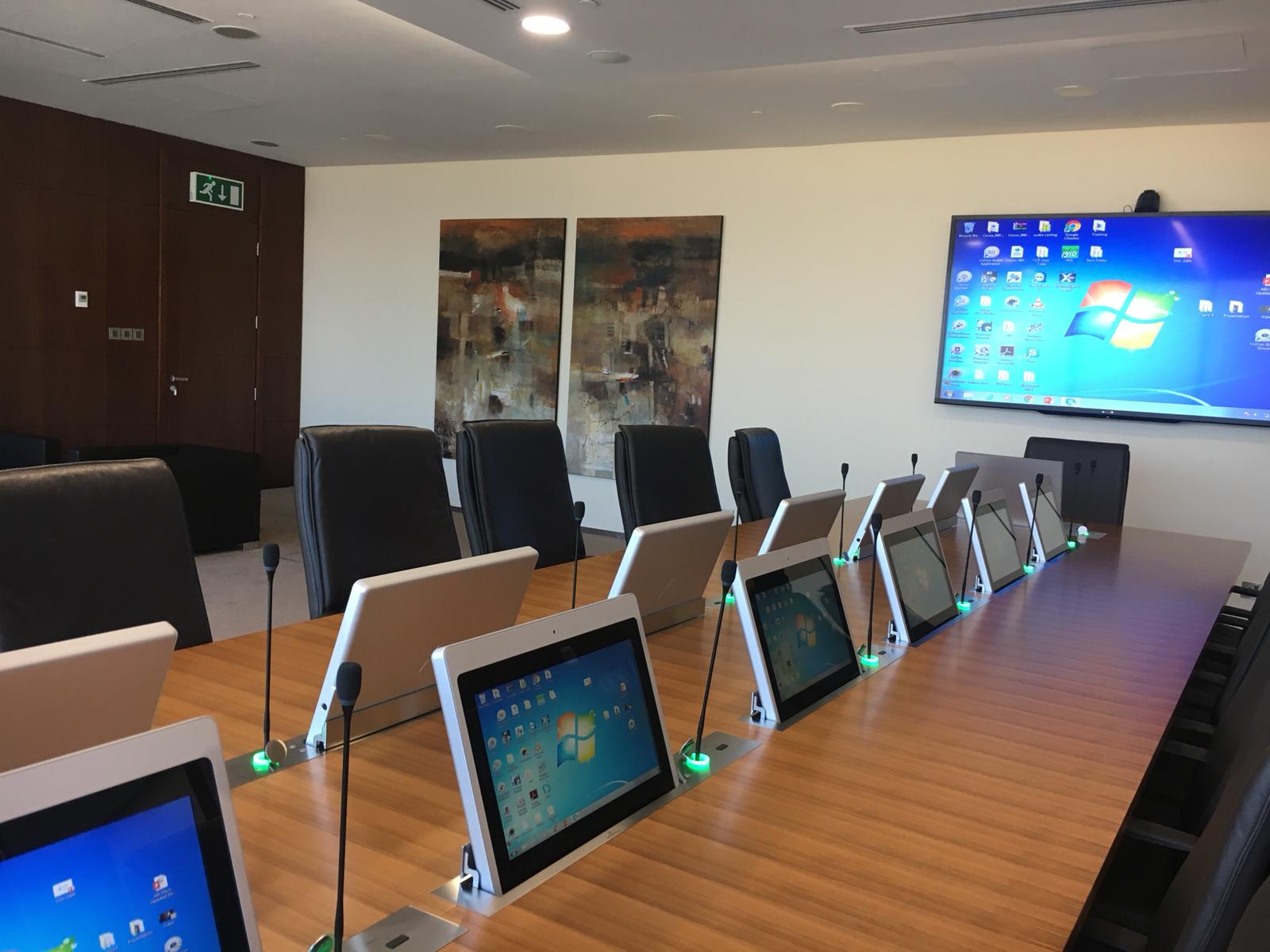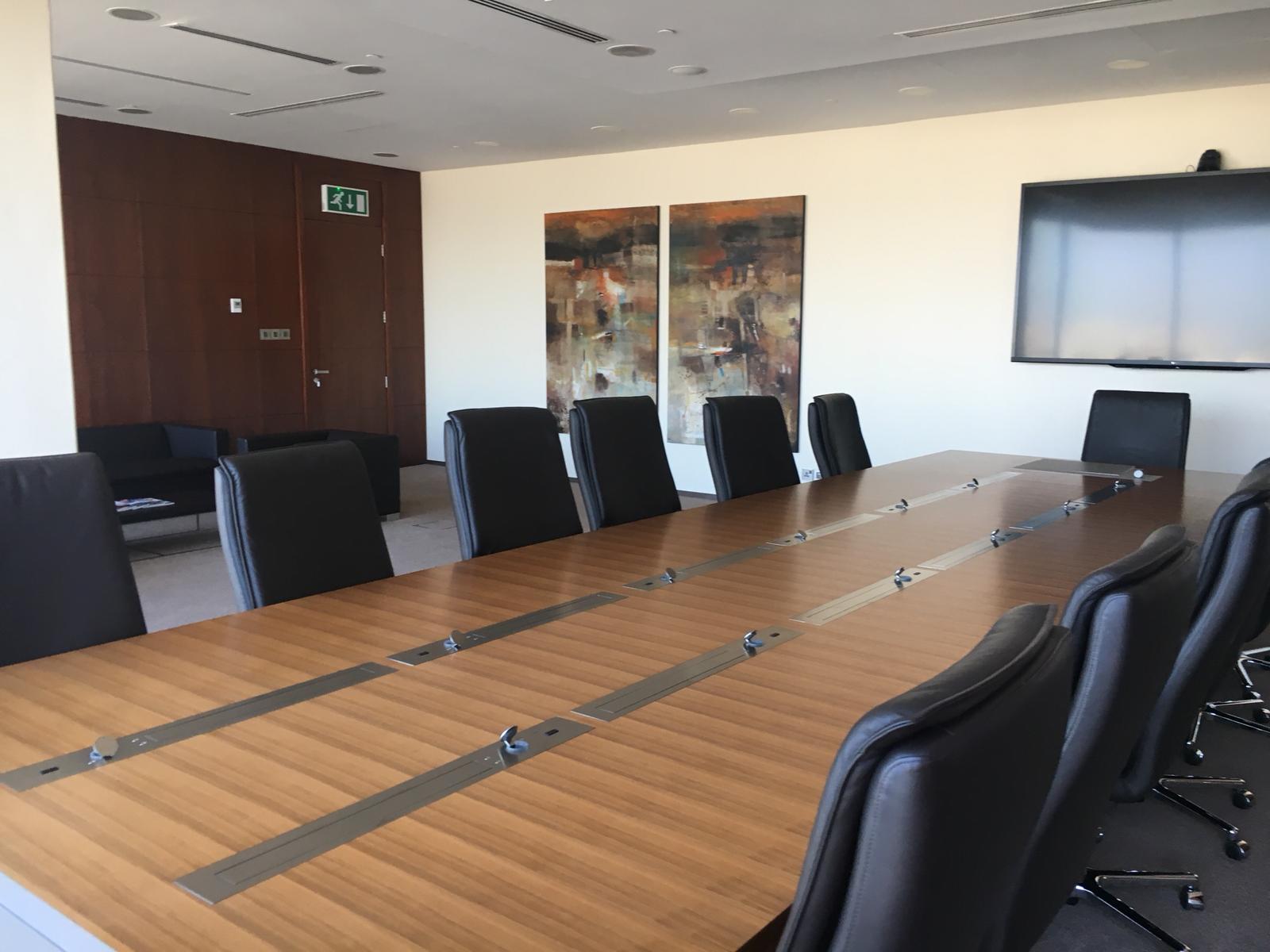 An independent lift for microphones has been added to this solution. It features a stylish round cover, creating the DynamicX2Talk system. With this equipment the user can choose if using only the screen, only the microphone, both or none of them. The system also integrates a Full HD video camera, becoming a complete audio and videoconference station that can disappear within the desk when not required. Furthermore, two Dynamic3Talk with embedded videoconference camera have been integrated at each end of the table.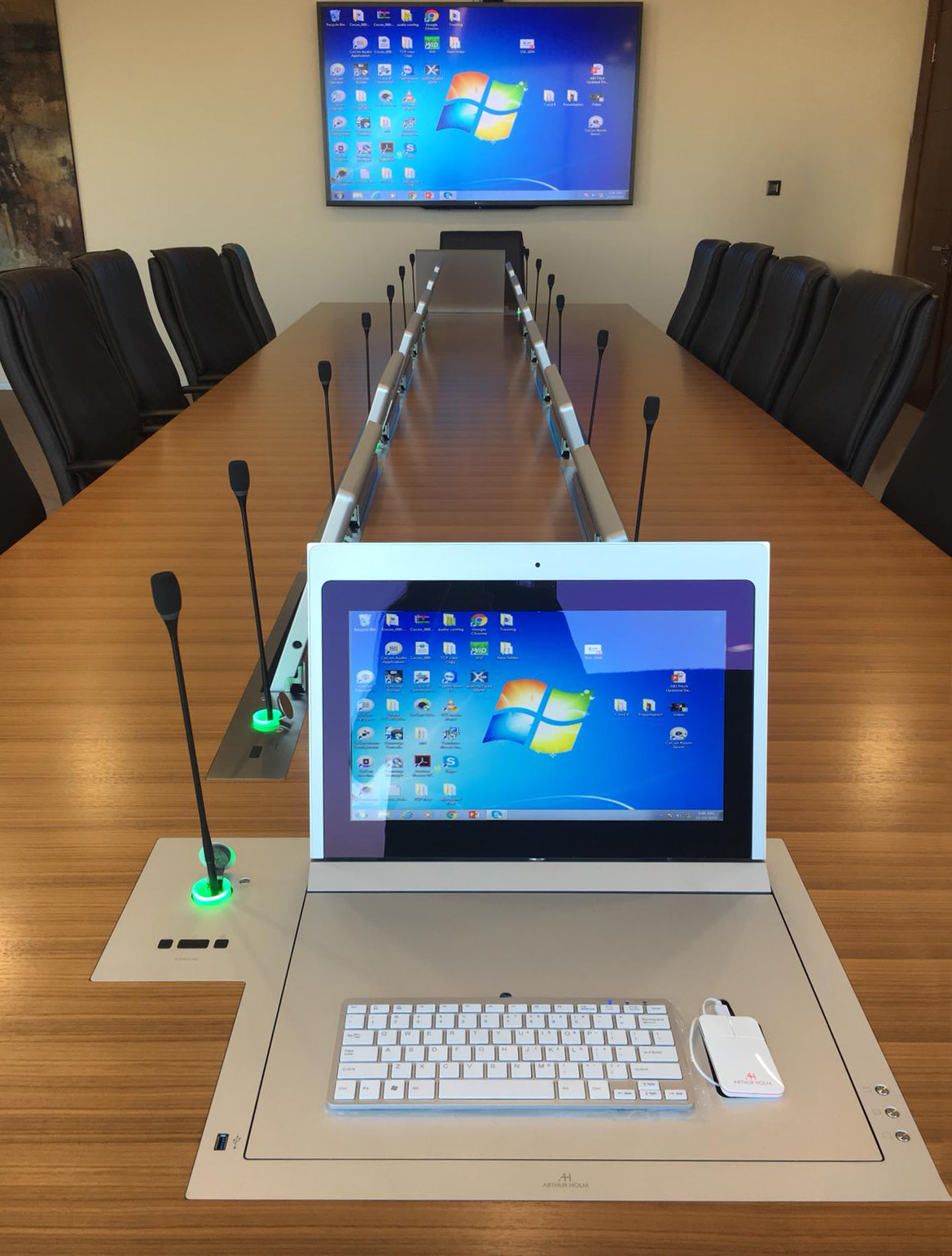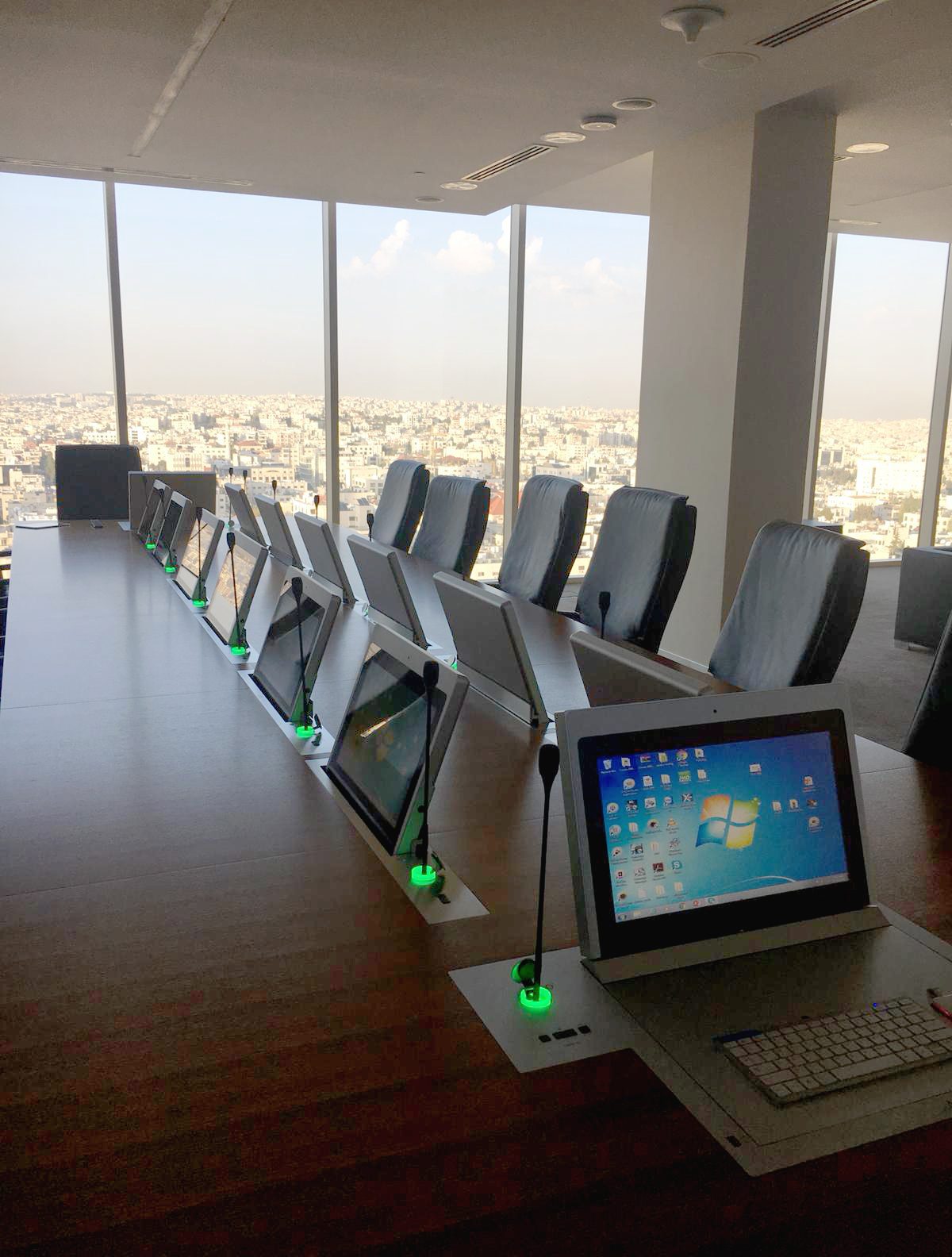 Arab Jordan Investment Bank (AJIB)
For more than three decades, the Arab Jordan Investment Bank has built a legacy of excellence and leadership as one of Jordan's leading investment and commercial banks. As part of their long-standing commitment to excel in achieving the satisfaction of their clients, AJIB ensures that they deliver service excellence and best-in-class product offerings that meet all investment, commercial and private banking needs of the clients. AJIB continues to develop and update its human resources, best practices and technologies and key work methods in order to fulfill the ever growing needs of corporate, high net-worth individuals and sophisticated clients in Jordan and the region.
Products applied to this project