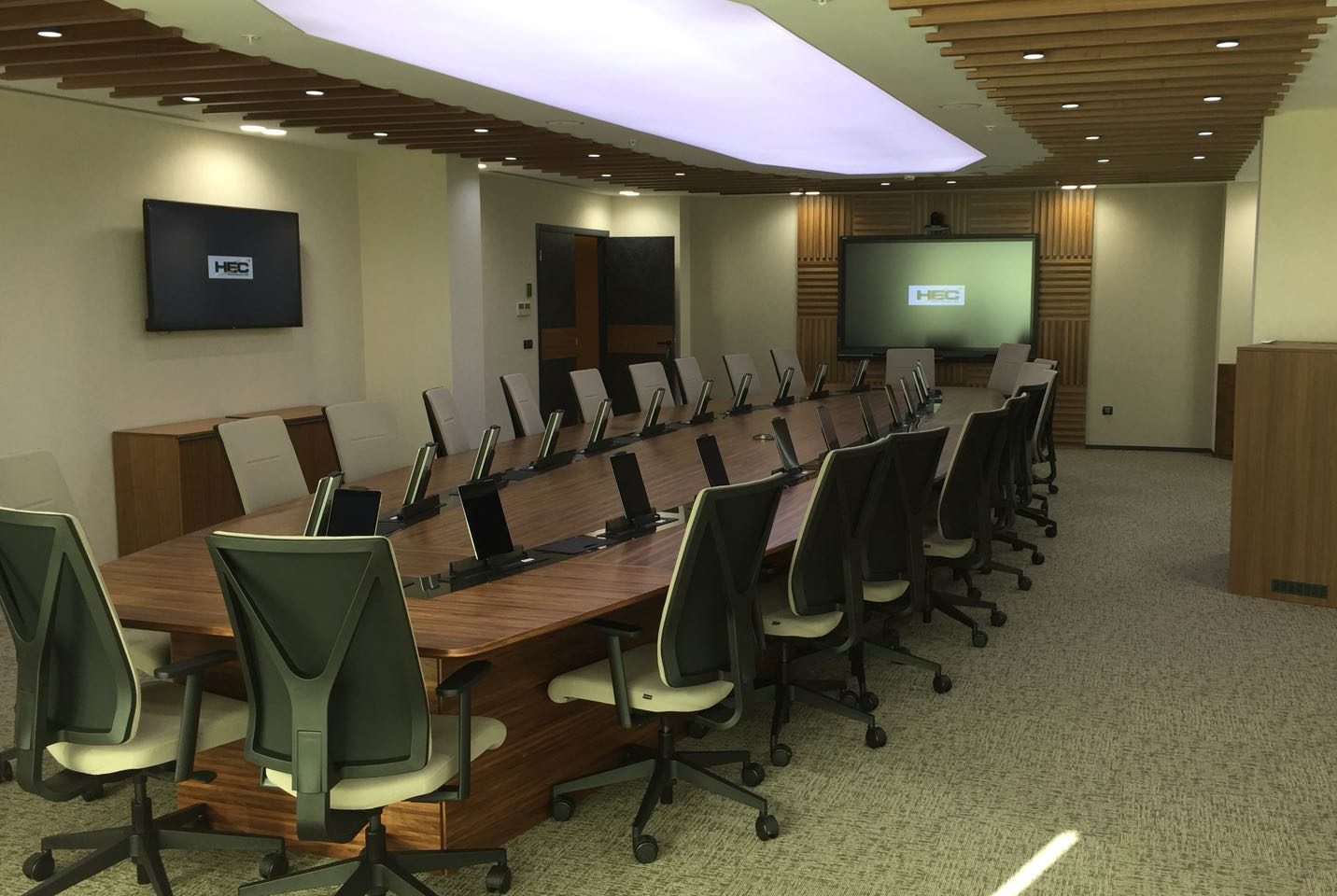 World Trade Center in Erbil, Iraq
DynamicTabLift installation to use iPad as a screen
Erbil, Iraq 2018
Boardroom
The WTC project developed by HEC Pro comprises seven meeting rooms, a conference room and an office. These spaces are equipped with the most advanced sound systems, media distribution solutions, videoconference technology, screens and projectors and, of course, the Arthur Holm DynamicTabLift systems for iPad in the meeting room tables.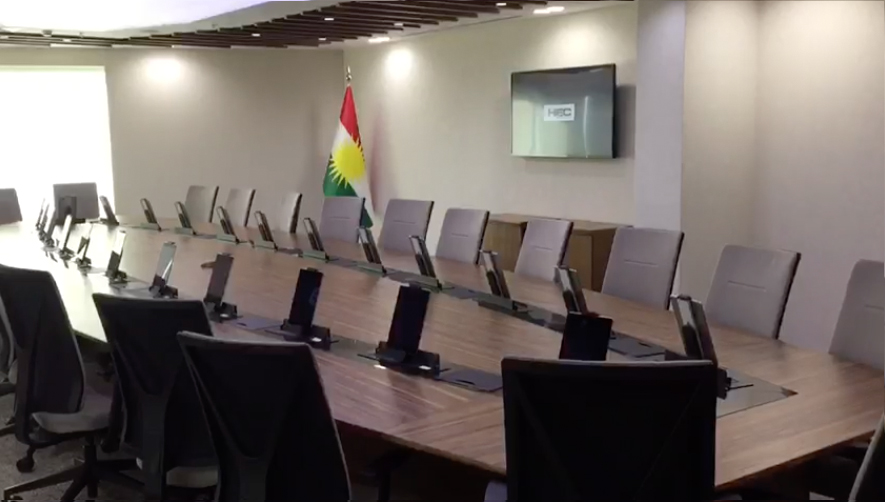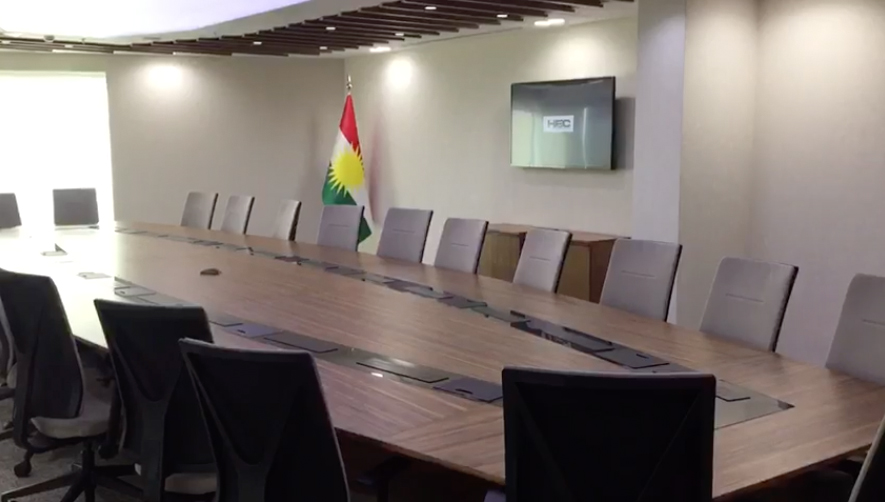 Motorized lift for iPad
DynamicTabLift is a motorized lift system for Apple iPad, enabling the device to be used as a screen. It can also be discreetly concealed within the table when not in use. The lift system is equipped with both vertical and horizontal motorized options to offer the perfect viewing angle, tilting the monitor up to a maximum of 20°. An advanced fixing mechanism ensures a steady position of the iPad even when the touch screen is in use.
The cover plate is made of brushed stainless steel to ensure durability and a classic design. DynamicTabLift is available with an embedded power supply and in different colours. The lift system is controlled locally (using the two buttons placed on the cover plate), remotely (through external GPI controls "contact closure") or through the AHnet Protocol (RS422).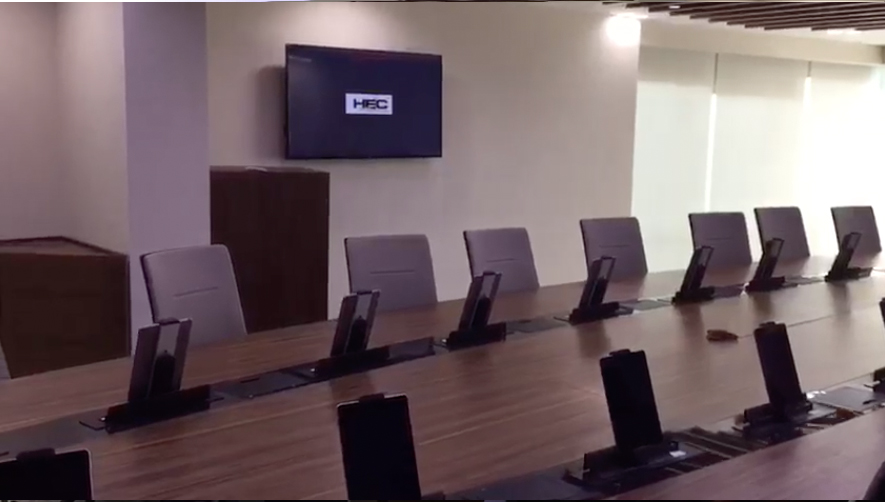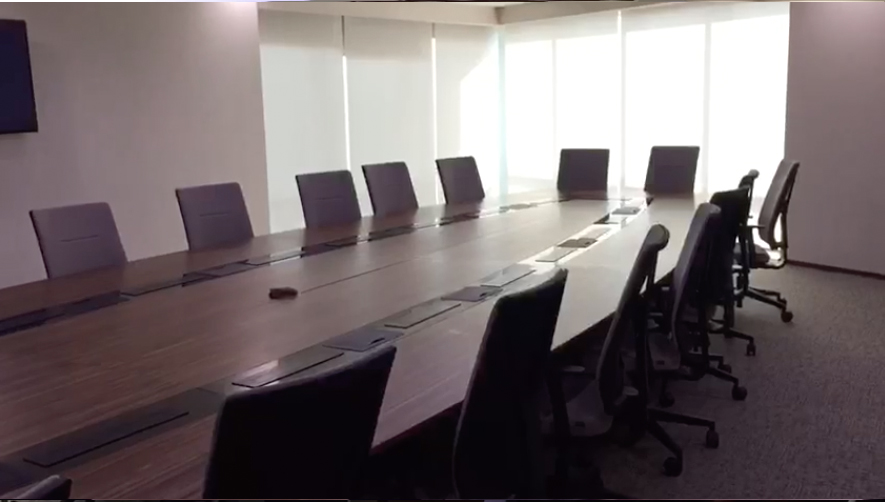 More about Erbil and its WTC
Erbil, also known as Hewler, is the capital of Kurdistan Region and is currently a booming metropolis with numerous massive construction projects, planned neighbourhoods, modern malls and parks, many ancient and modern historic attractions.
The World Trade Center is a hub for business in Erbil. It offers its services to the local industries, such as energy, capital projects and infrastructure, metals and natural resources, hospitality, real estate and textile sectors.
Products applied to this project