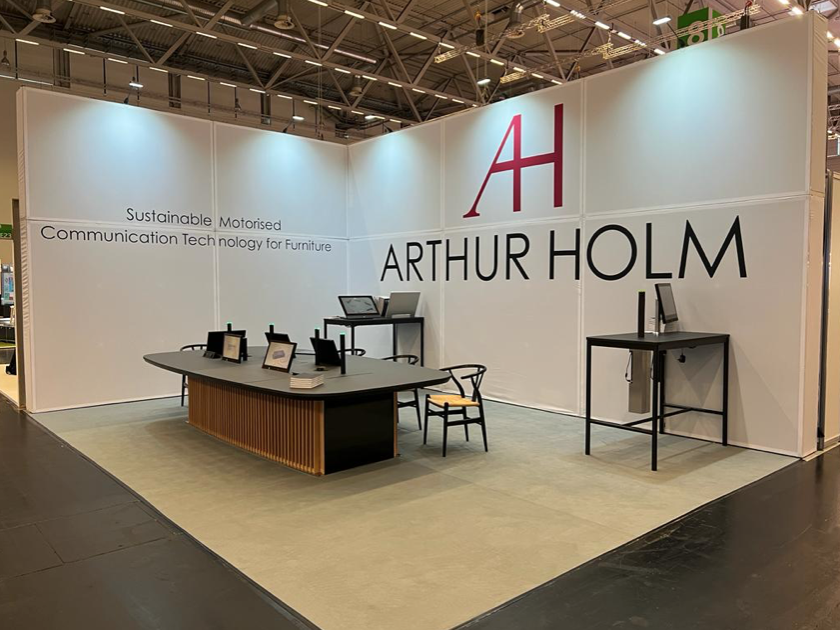 The recent edition of Orgatec revolved around the themes of hybrid and flexible work (naturally!), smart technologies and eco-friendly materials. The main topics were flexibility, versatility, sustainability, circular economy, inspiration from nature, comfort, acoustic wellbeing, ergonomics, and inspiring and encouraging creative thinking.
From a technological viewpoint, the importance of technology was highlighted and demonstrated how to be more efficient, by collaboration and sharing. Technology helps generate unique and memorable experiences. And, on the subject of meeting tables, it is important that technology helps increase their flexibility so they can adapt to a variable number of people, and be multi-purpose, versatile and beautiful.  Technology should make it easier to share content and ideas quickly and intuitively and help create inspiring spaces for collaboration and teamwork. And importantly, these meeting rooms need to reflect the brand and spirit of the companies.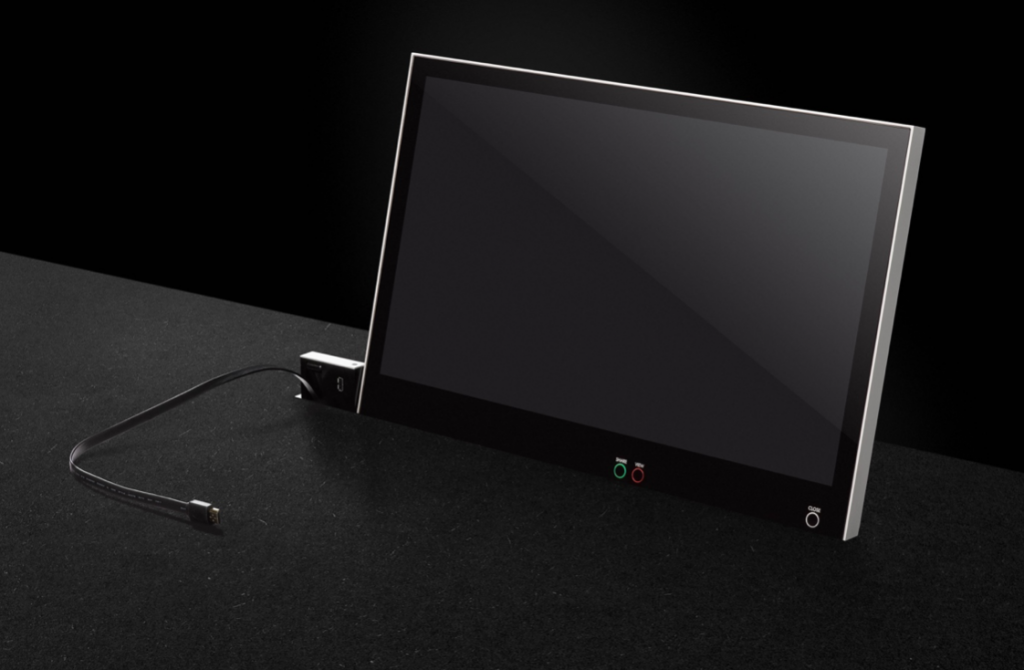 In addition, the DB2Share monitors allowed visitors to experience how simple it is to share content by connecting their laptops to a retractable HDMI cable and pressing a button. Visitors were able to experience the sound quality of the DynamicSpeaker, the first motorised speaker for table integration that enhance room acoustics.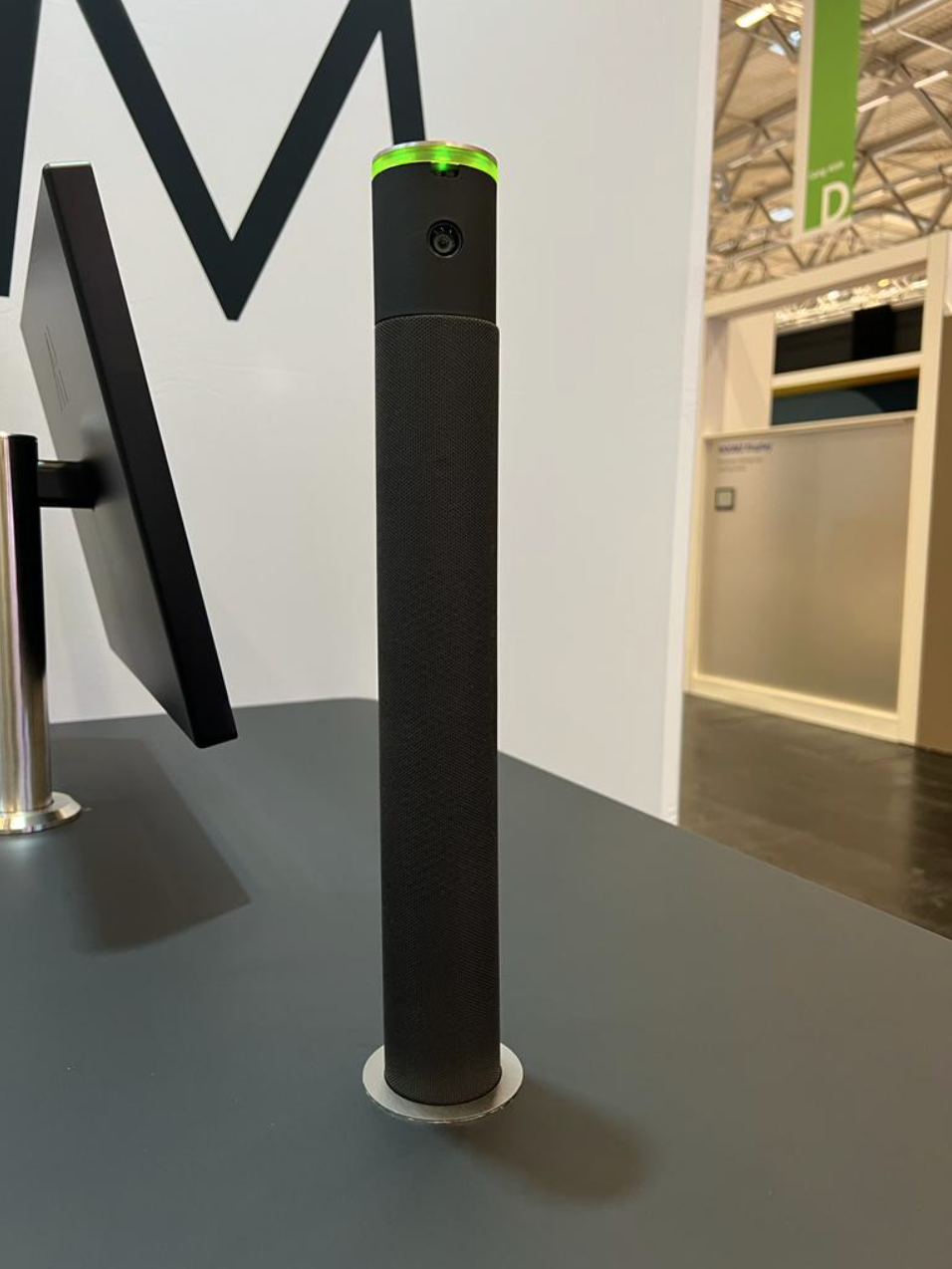 As well as the table-mounted solutions, Arthur Holm also presented other manually foldable monitors, and its DynamicReceptionMonitor, designed especially for use in reception areas. Visitors were able to control all the devices via the AHlink APP, a free app designed for the control and adjustment of all motorised devices and systems.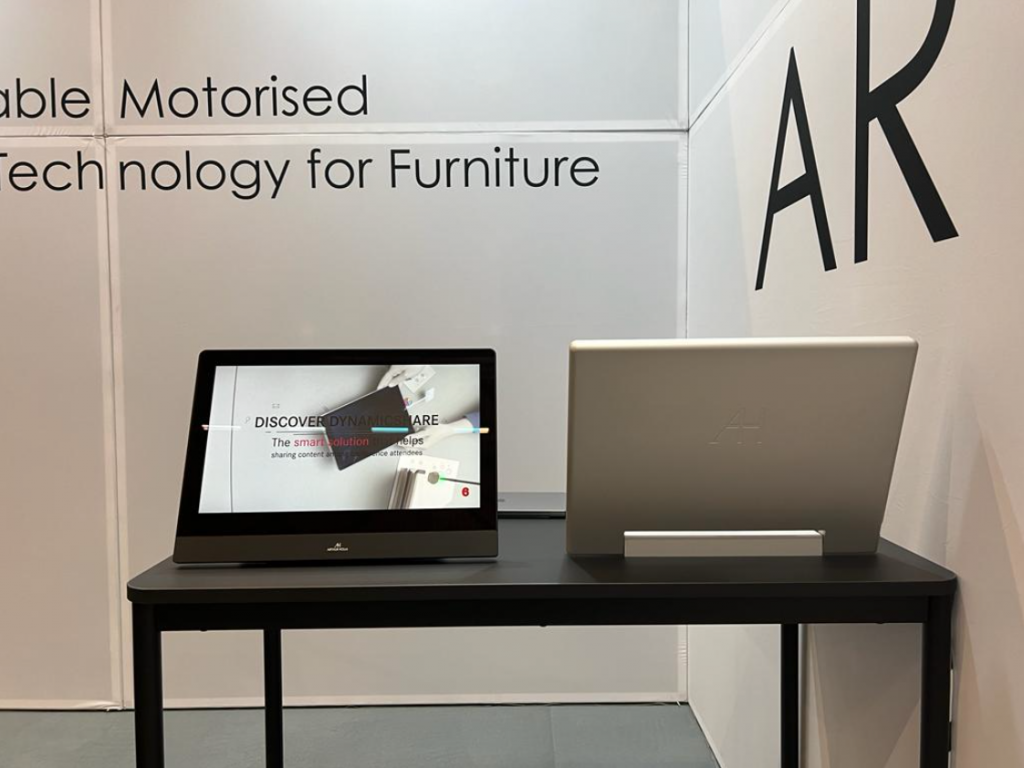 Arthur Holm manufactures all its products with recyclable and sustainable materials like aluminium, glass and stainless steel. Its electronics are energy-efficient, and the company is committed to generating energy, the circular economy and waste recycling. 
It was a real pleasure to finally be able to share our product innovations in person at Orgatec after a four-year break!