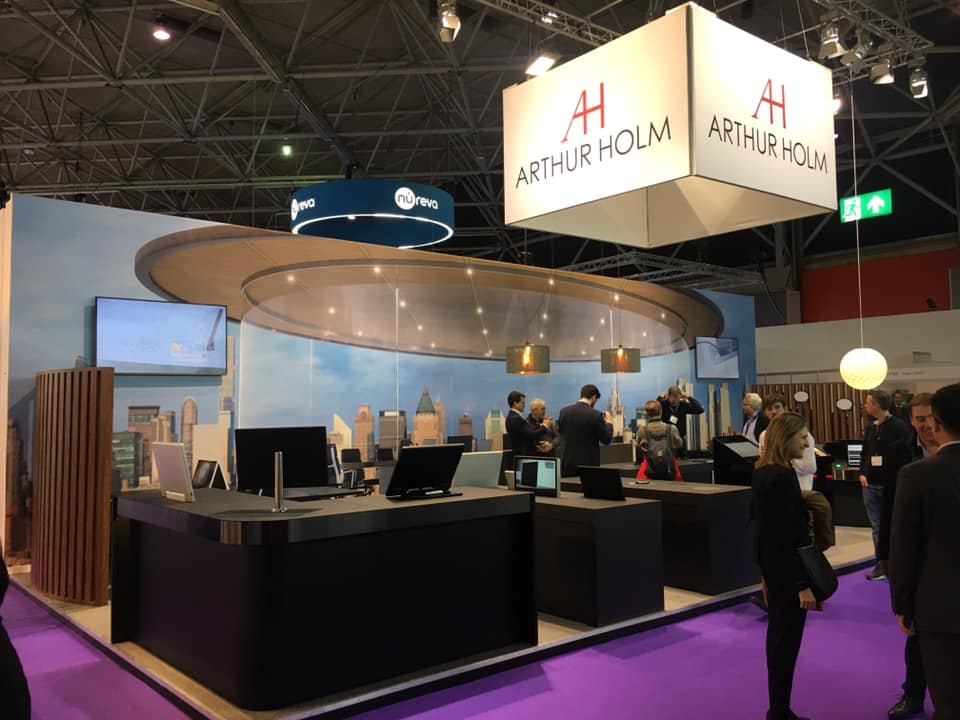 ISE2020 took place in Amsterdam and from the 11th to the 14th of February and we had the opportunity to showcase the largest and most innovative product range of motorised monitors and solutions for furniture integration. Our presence at ISE continues to be extremely important for us: it is an opportunity to discuss your current and future projects and gather ideas to continue innovating and creating amazing products. A huge effort was made by our team to create something special and we were all proud of the final result. We tried to make you smile with our new developments and we hope that you felt the magic!
It was a thoroughly enjoyable show that also included a great night at the InAVation Awards. We were nominated as finalists for the R&D award in the launch year of the Business Awards categories; awards that have been designed to celebrate skills, talent and innovation within manufacturers of AV technologies.
Furthermore, our training sessions were a success and we are already organising new ones for InfoComm Southeast Asia!
#ise2020 last day! Here we go!

Posted by ArthurHolm on Friday, 14 February 2020
In case you missed it, here you have some highlights:
Dynamic4: Showcasing our vision of "the huddle table"
We are really honoured to have received a Best of Show award for our new Dynamic4.

DynamicSpeaker
ISE 2020: Arthur Holm Exhibits Its Dynamic 360-Degree Motorized Speaker, Integrated Into Furniture
DB2
DynamicX2TalkUnderCover
ISE 2020: Arthur Holm Demos Dynamic X2 Talk Undercover for Concealing Conferencing Equipment
DynamicTalk UnderCover
ISE 2020: Arthur Holm Showcases the New Dynamic Talk Undercover Gooseneck Microphone
AHPylon
ISE 2020: Arthur Holm Demos Its All-Glass Pylon Podium Information Display
Once again, thank you so much to all the visitors and we are looking forward to seeing you next year in Barcelona!