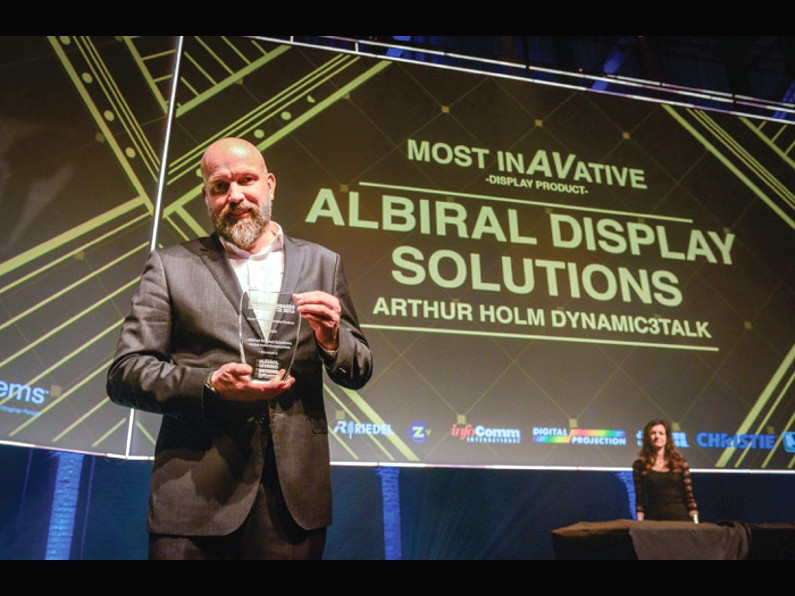 The winners for the 10th edition of the InAVation Awards were revealed on the first day of ISE 2016 in impressive style with a glamourous evening celebrating the outstanding achievements of the integration industry over the last year.
A total of 26 accolades in total were handed out to recognise significant achievements in manufacturing, integration and leadership. The technology awards were chosen via voting and this year a record 32,393 legitimate votes were cast, an increase of over 30% from last year's final count of 24,452 votes. A point-based system weighted votes from members of the industry to ensure parity. Technical managers, consultants, integrators and end users accruing the most points, followed by manufacturers and distributors.
The 2016 edition of the InAVation Awards was labelled a huge success by organisers and attendees alike. Publisher of InAVate magazine and founder of the awards, Dan Jago commented: "Over six hundred members of the industry have travelled from every corner of the globe to be here tonight. We have seen a huge increase in both the quantity of, and effort being put in to entries, with projects being presented in print, audio and even video formats."
With the awards now in its tenth year, Jago concluded: "For ten years, the awards have attracted the industry elite, and it continues to grow each year."
ARTHUR HOLM won the Technology award with its Dynamic3Talk, the only foldable and rotatable monitor on the market that integrates an independant lift for microphones.
The Dynamic3Talk foldable and rotatable motorised monitor impresses with a maximum range of movements and options. Embedded in a unique frame, the elegantly resolved system can be very easily integrated into a conference table or information desks.