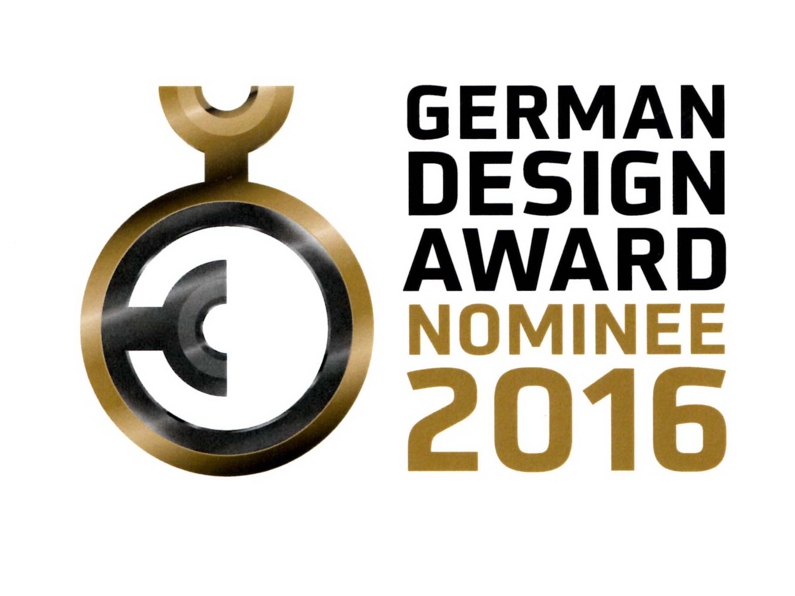 ARTHUR HOLM Dynamic3Talk motorised foldable monitor received a 2015 NeoCon Gold Award in recognition of product excellence in the category of Technology-Integrated Solutions. The award was given during the recent Neocon exhibition in Chicago where a panel of 50 jurors who are interior designers, architects, and facilities management professionals, reviewed approximately 350 products.
This product has also been nominated3 for the German Design Awards. This prize honours innovative products, their manufacturers and designers, who have made pioneering contributions to the German and International design landscape. The German Design Award identifies and presents unique design trends: a competition that advances the design-oriented industry.
Dynamic3Talk is a multi-position motorised monitor including one or two independent lift for "gooseneck" type microphones to be easily integrated into board, meeting and conference tables as well as into information counters; a smart combination of design, technology and ergonomics. It is a unique system for furniture integration, totally built in aluminium and glass.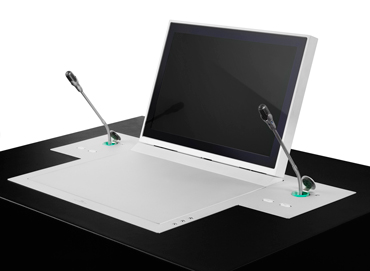 The screen opens and closes with a motorised movement similar to a laptop, with the peculiarity that it can turn 180 degrees. This turn can be motorised or manually done. It can be folded into the desk, both with the screen facing up or facing down. In the last case, the back of the monitor housing can be covered with leather, wood, or any type of material to obtain a uniform finish of the table surface.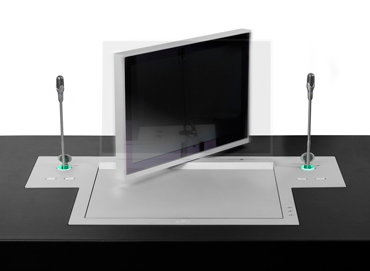 The Dynamic3 product range provides keyboard, mouse, camera and multi-touch screen as options and USB ports can also be added. When the screen is moving up, a tray is automatically raised and the microphone has an independent mechanism. Thus, the user can choose not only the position of the monitor but also the accessibility to one or to two microphones.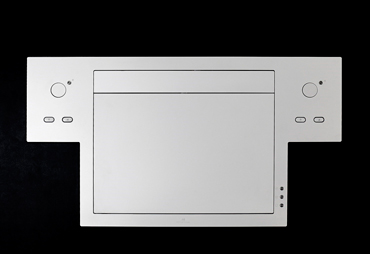 You can take a look at how the system works below: