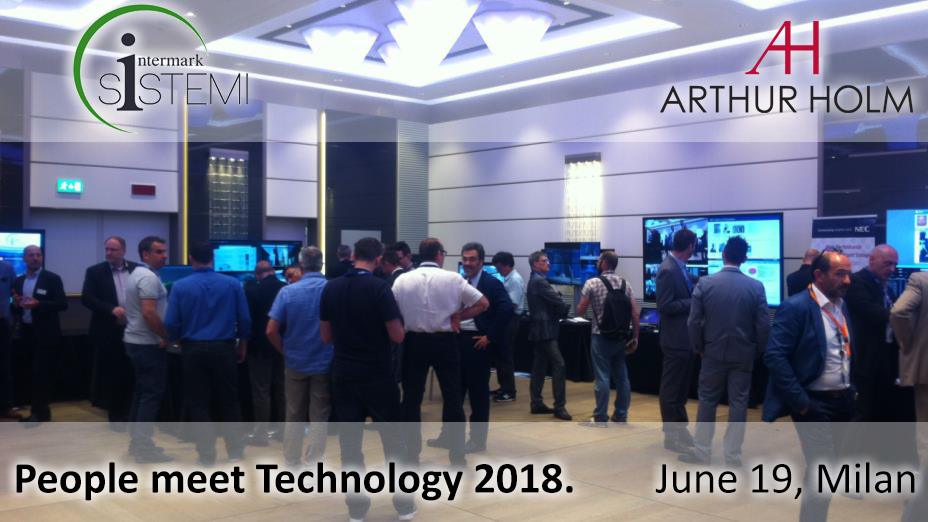 The yearly event "People Meet Technology" celebrates a new 2018 edition presenting the best solutions for the AV sector. The exhibition, which will show the latest Arthur Holm innovations, will take place on June 19 in Milan, Italy, and it is organised by Intermark Sistemi, distributor of audio, video, lighting and control systems for the world of home and building automation with more than 40 years experience.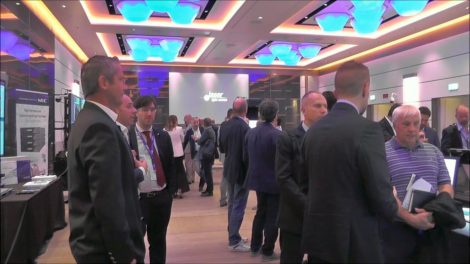 AV Systems integration
The exhibition will include solutions in the fields of integrated control systems, professional AV, digital signage and room booking, broadcast and control rooms, networked AV, lighting control systems, space management and collaboration and architectural solutions (connectivity, mounts, retractable technologies, lighting, etc.).
This Intermark Sistemi event is expected to be visited by more than 150 professionals, such as dealers and systems integrators, specifiers, consultants, architects, engineers and end users, specially from the corporate, education and hospitality sectors.
Arthur Holm retractable monitors
Arthur Holm's motorized monitors will be one of the highligths of the show. Visitors will also discover the awarded DB2Share system, a revolutionary solution to share high quality video contents among users in meeting rooms. And our Arthur Holm Van will be there as well with a vast range of monitors and communications solutions for conference rooms.
"People Meet Technology" is a great oppotunity to know more about these and other supplementary solutions and it has become an outstanding meeting point for the audiovisual sector in Italy, a perfect place to generate ideas, promote networking and create surprising technological projects.