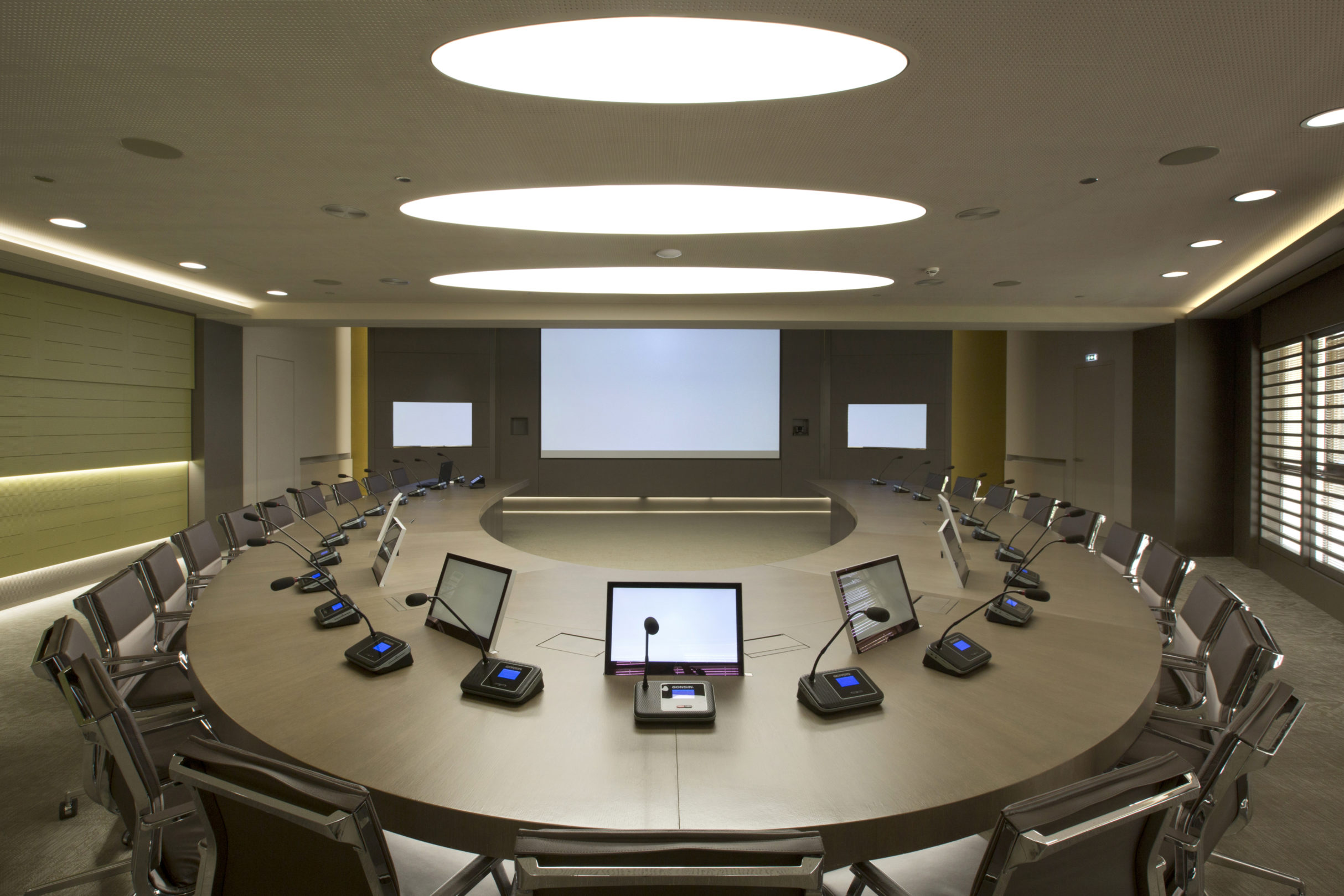 Board Room HQ project in Athens, Greece!
The superslim retractable DB2 monitors were chosen for an impressive Board Room installation in Athens, Greece.
Athens, Greece 2017
Conference
Arthur Holm's latest international installation has been successfully completed in Athens, Greece. The project was commissioned by AVIDEX SA and saw the complete redesign of the Board Room in the Headquarters of one of Greece's leading snack manufacturers. The company is one of the most successful in Greece and has operations and factories in over 40 countries so it's only right that the Board Room has the best conference equipment possible!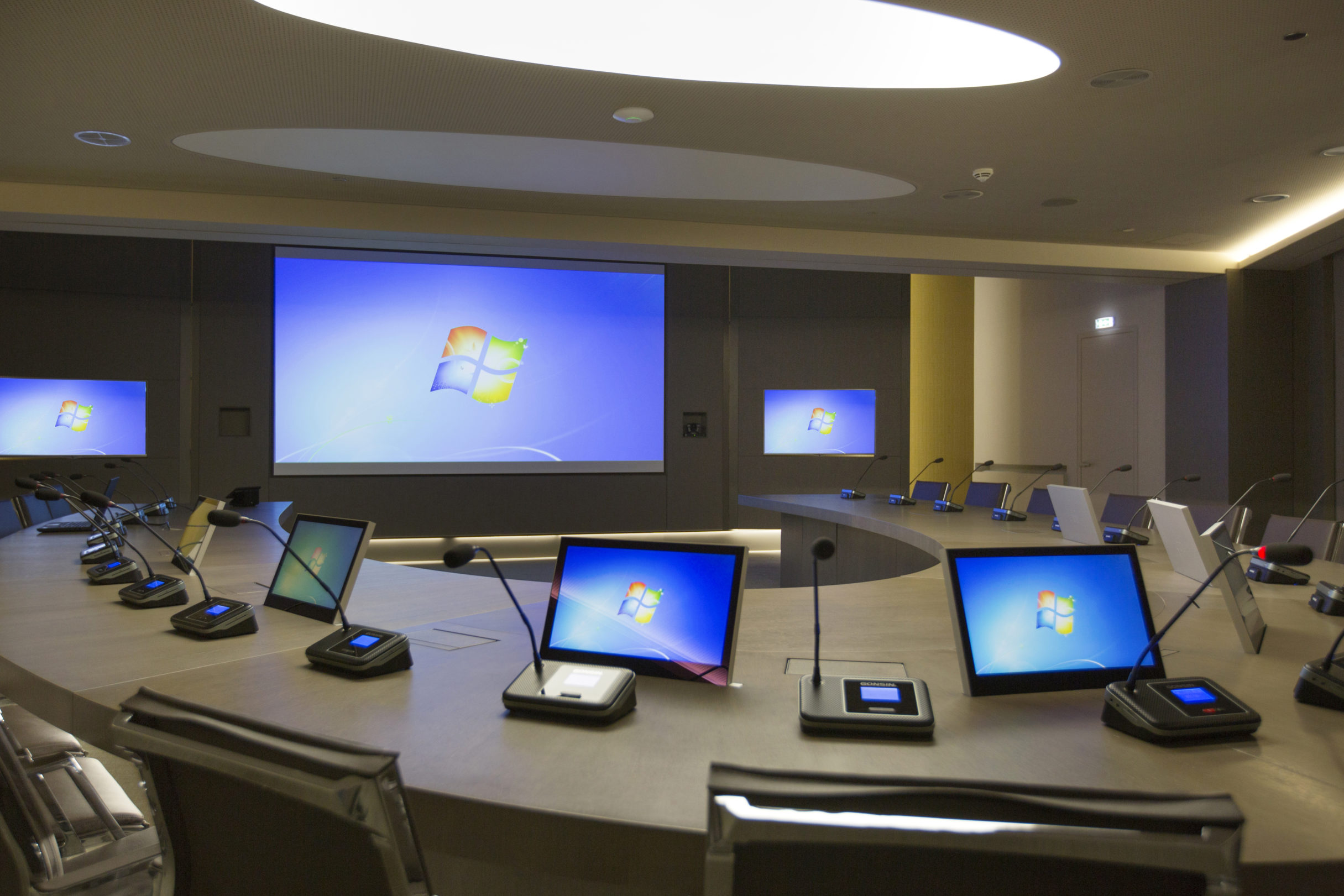 Avidex was established in 1993 and has many years of experience working with both small and large companies, and can offer the most efficient, reliable products and solutions in presentation communication. The project brief was to completely redesign the Main Board room, incorporating the latest Audio, Video, and Conferencing technology.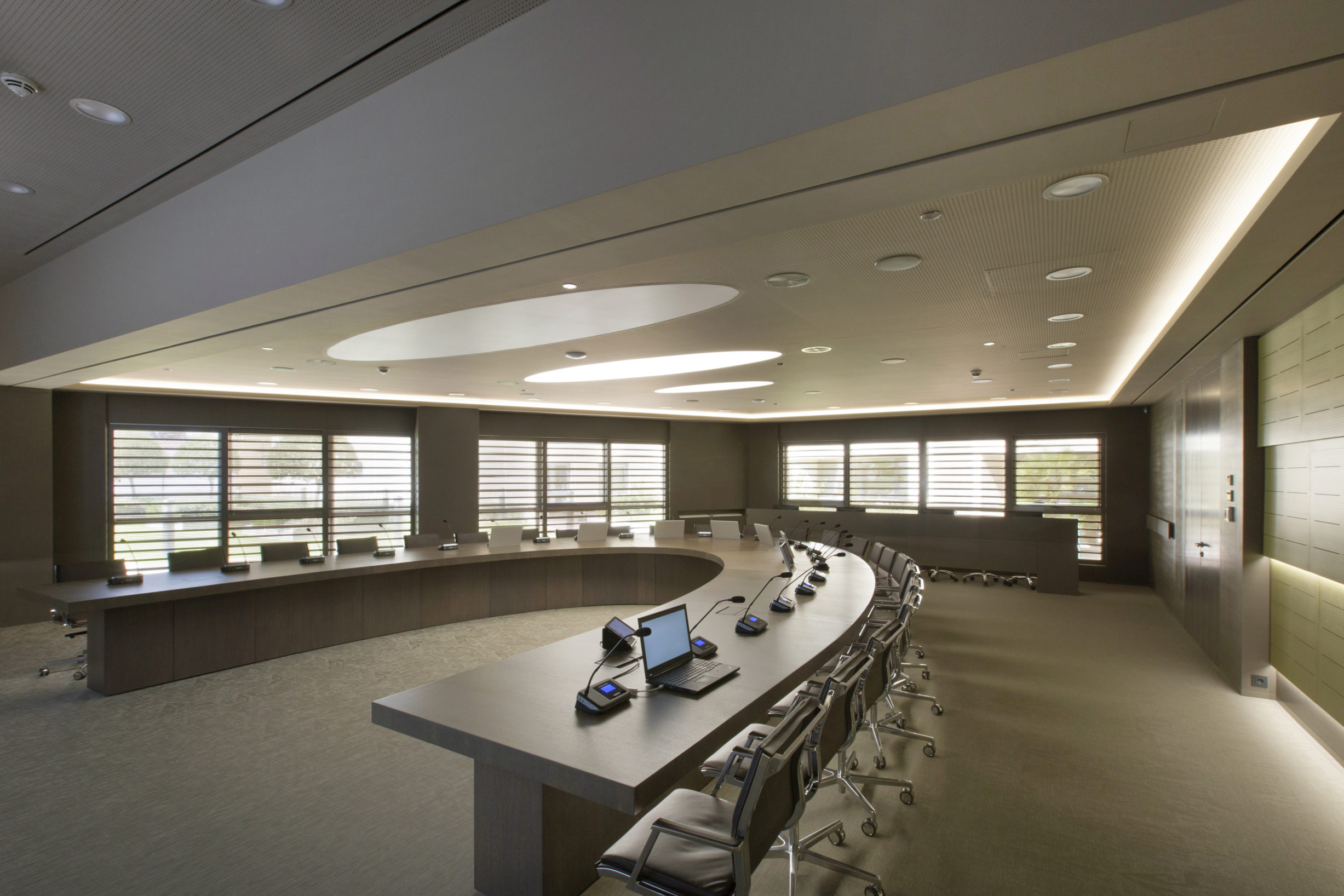 One of the most noticeable elements of the room is the unique meeting table, rather like an ergonomic horse-shoe shape running down the centre. This is to maximise the spatial element and to ensure that every participant will have an uninterrupted view of the large central projection screen. The Arthur Holm DB2 monitors were perfectly integrated into the table, which was created by the architectural firm Pop Architects (with consultation from Avidex for the AV system integration). The motorized retractable DB2 monitors with Full HD displays were positioned for seating requirements that every participant would be able to have a clear view of the image on the monitors. The room also features a fully automated Crestron system program for maximum efficiency when operating AV equipment, Lighting and shades.
The final result is a contemporary and comfortable meeting room where both style and technology work together in harmony.
Products applied to this project