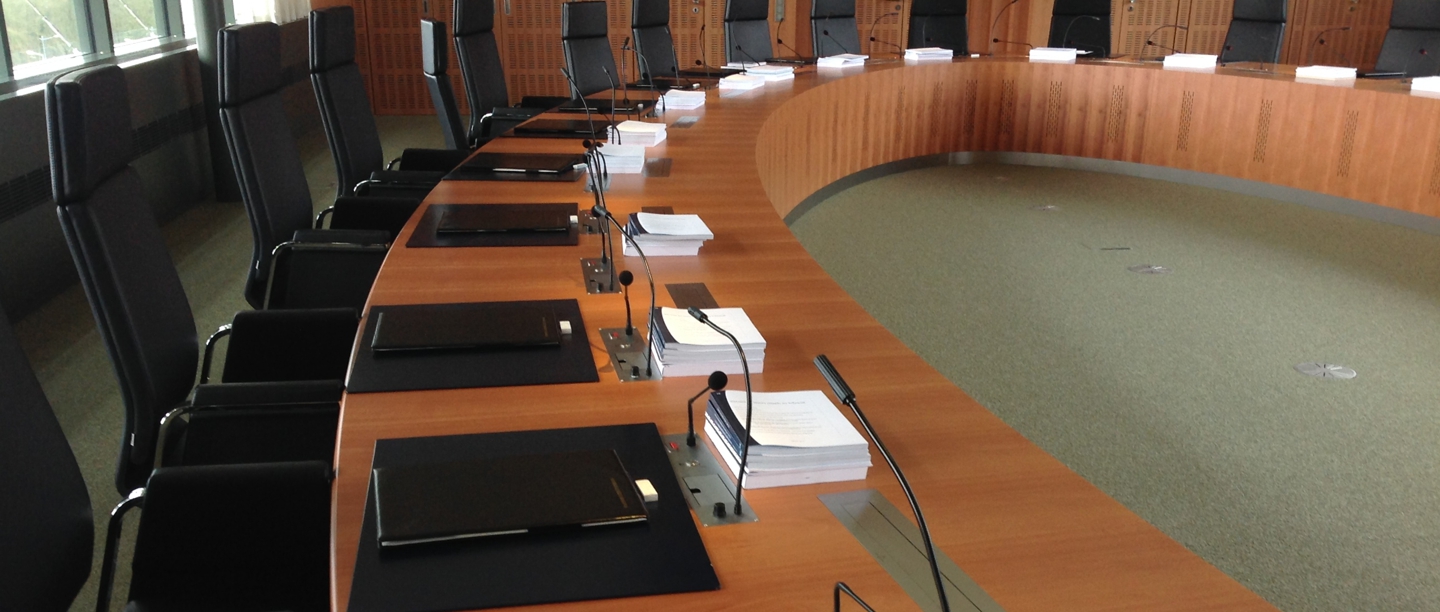 European Court of Justice
Dynamic2 retractable monitors installed at the European Court of Justice
Luxembourg
Customized
Created in 1951, the European Court of Justice is a central institution of the European Union and it is based on the Kirschberg palace above the city of Luxembourg. The Court was expanded with the development of the EU over the years and extended its premises several times. With the EU growing from 15 to 27 countries, the court further required increased office space for new members and staff, along with greater court room capacity. The expansion project was designed by the French architect Dominique Perrault, who is internationally known for his large-scale projects, including the National Library of France.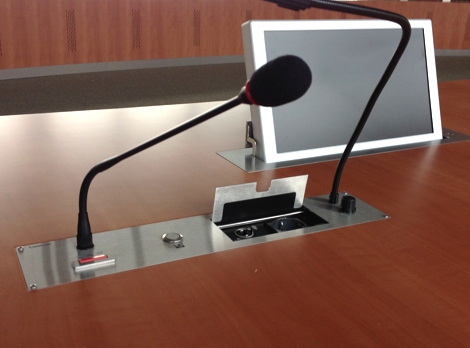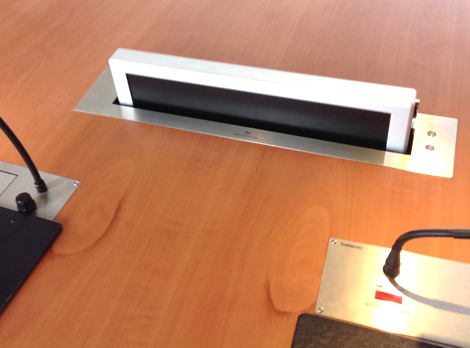 Arhtur Holm Dynamic2 retractable monitors were wisely combined with a custom third part conference system with an astonishing result; perfectly integrated in the table design and in the interior room layout. The cover plate is made of brushed stainless steel, a material known for its resistance to corrosion and staining, low maintenance and stylish look. The same material was used for the conference system, so the table had a uniform and constant appearance.  One screen is shared by two participants in this installation, and once again, the possibility to eject and retract the monitors provides a more flexible and less intrusive meeting space, where the attendants can have access to updated and connected information by the touch of a button.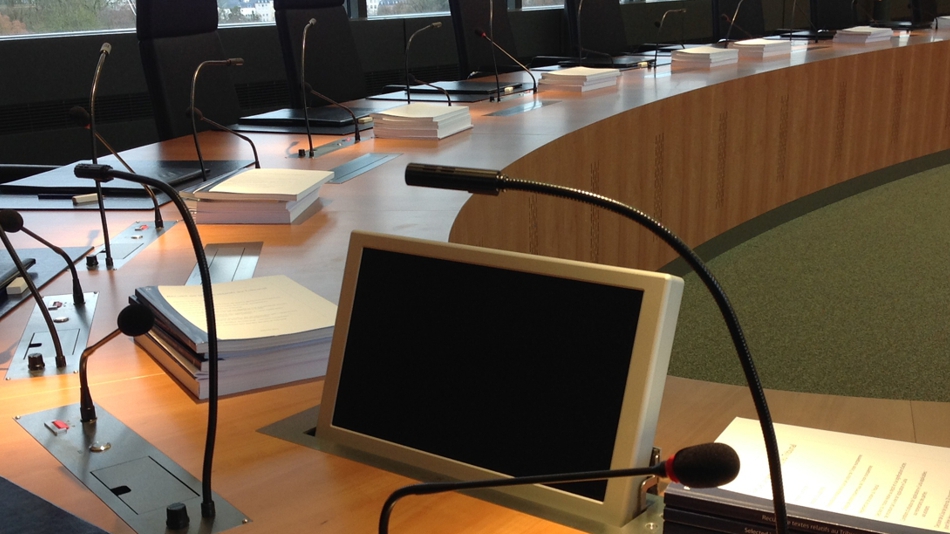 The European Court of Justice is the highest court in the European Union in matters of European Union law. As a part of the Court of Justice of the European Union, it is tasked with interpreting EU law and ensuring its equal application across all EU member states.
Products applied to this project