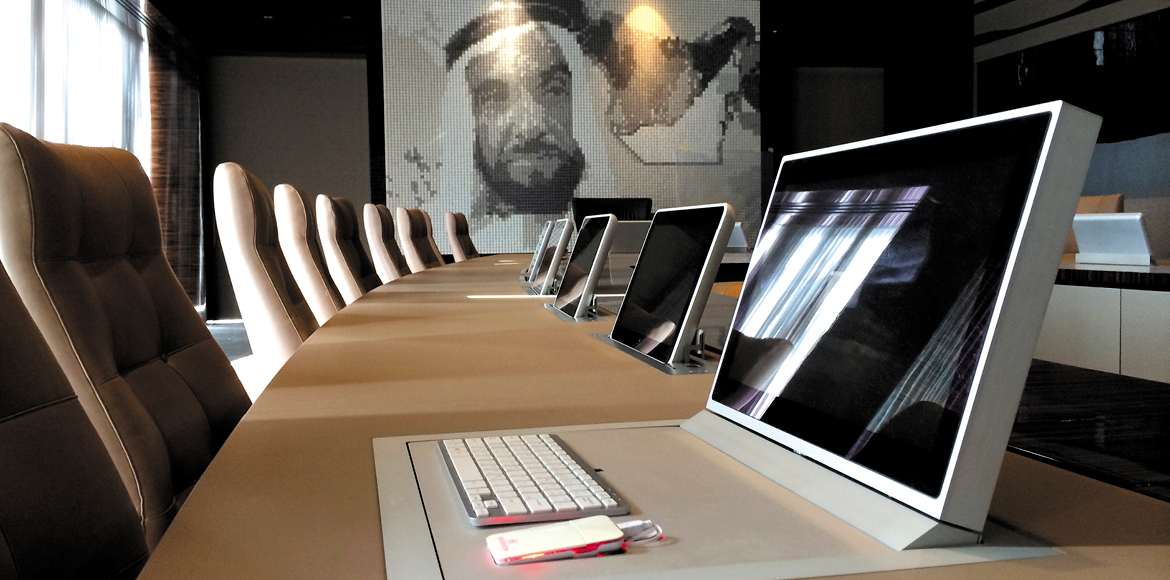 IPIC Offices
Arthur Holm's Dynamic3 & DynamicX2 monitors installed in the impressive offices of IPIC, in Abu Dhabi, UAE.
Abu Dhabi, UAE
Institutions
IPIC, (International Petroleum Investment Company), was established by the Abu Dhabi government in 1984, to invest globally in both energy and energy related industries. IPIC is owned 100% by the Government. IPIC's work includes the development of global industries in sectors such as aerospace, ICT, semiconductors, metals & mining, renewable energy and utilities, and the management of diverse financial holdings.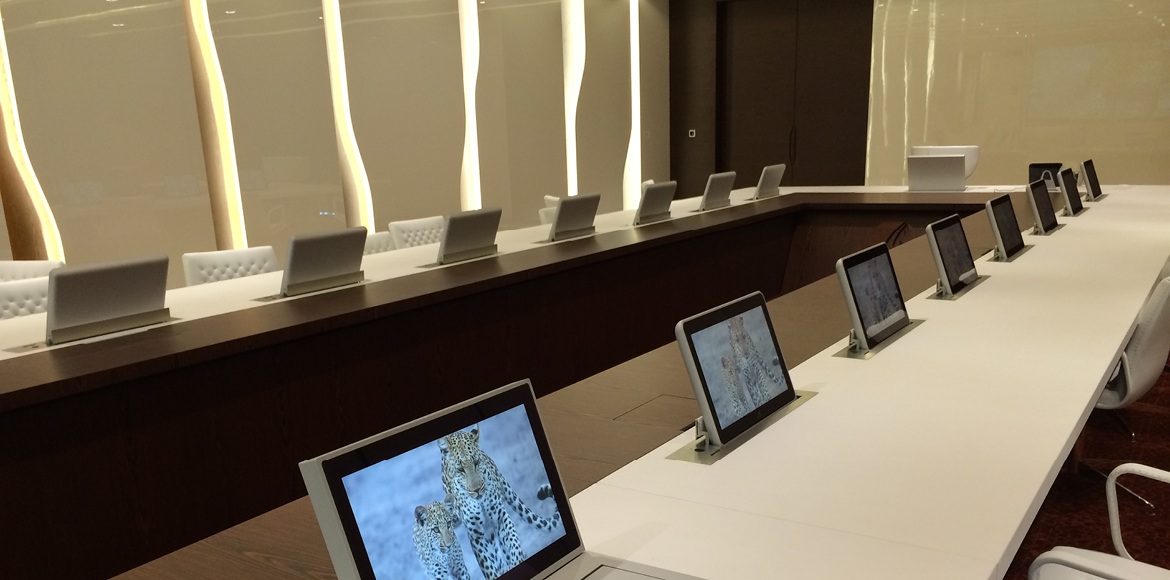 The monumental space-age offices of IPIC in the centre of Abu Dhabi rise upwards to the skies, and is an iconic image in a city of stunning buildings. Inside the building, the equally impressive meeting and conference rooms feature Arthur Holm monitors. Each room has a distinctive atmosphere and character and include the stylish ergonomic lines of the DynamicX2, and the solid and resilient Dynamic3.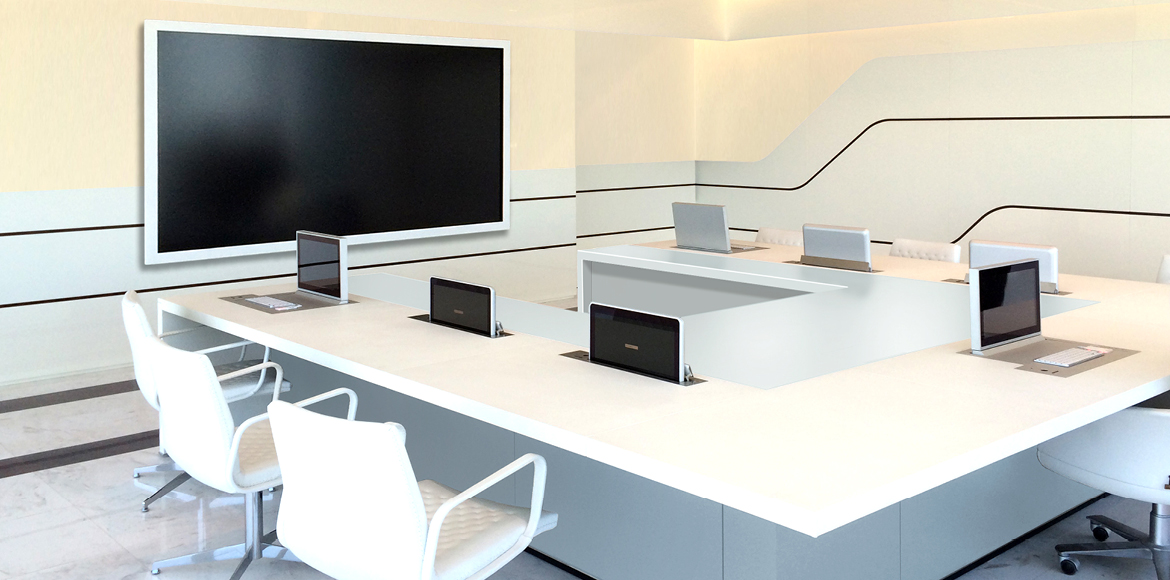 Each monitor is lovingly integrated into the beautifully constructed tables, and are made of the finest materials. The Dynamic3 is made of solid aluminium and black edged anti-reflective glass. The aluminium is anodised giving a soft satin texture, the glass protects the screen, reduces "glare" and can work as a touch surface. It boasts the most functionality; rises and leans, 180° rotation, retracts inside the work surface facing up or down.
The DynamicX2 are elegant vertical motorized monitors with automatic 20° inclination for the best ergonomics, viewing angle, and designed with curved edges for a contemporary look. Created from anodised aluminium which can be customized in colours and finishes.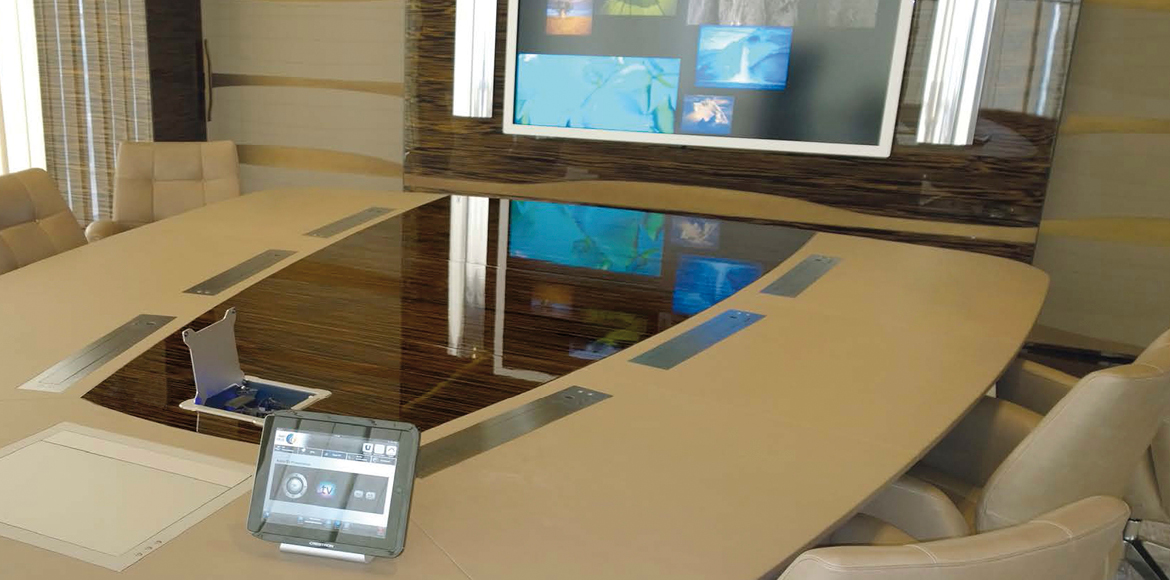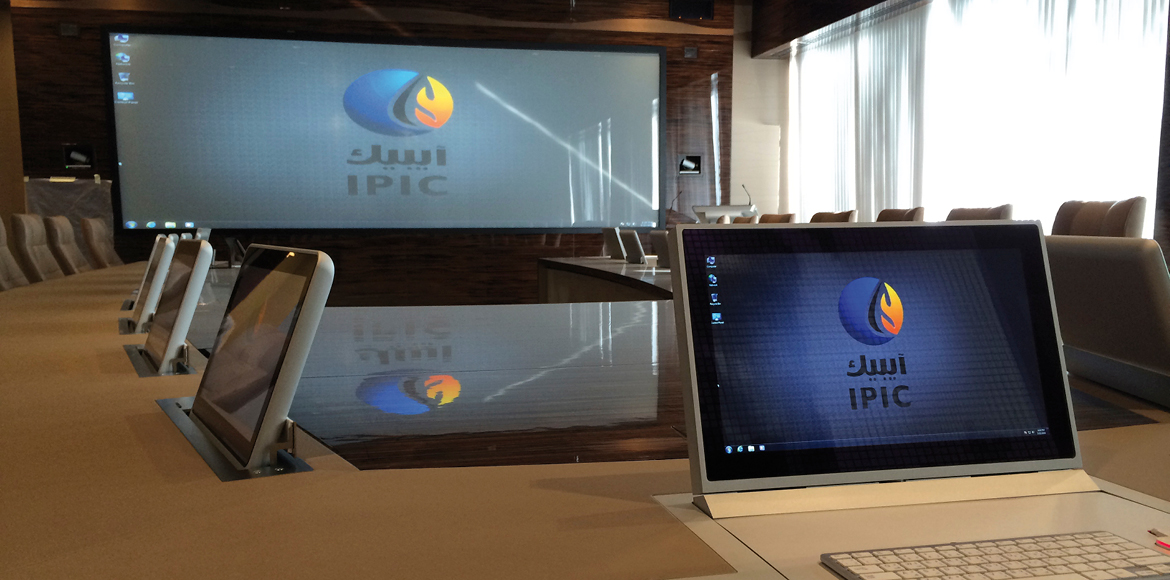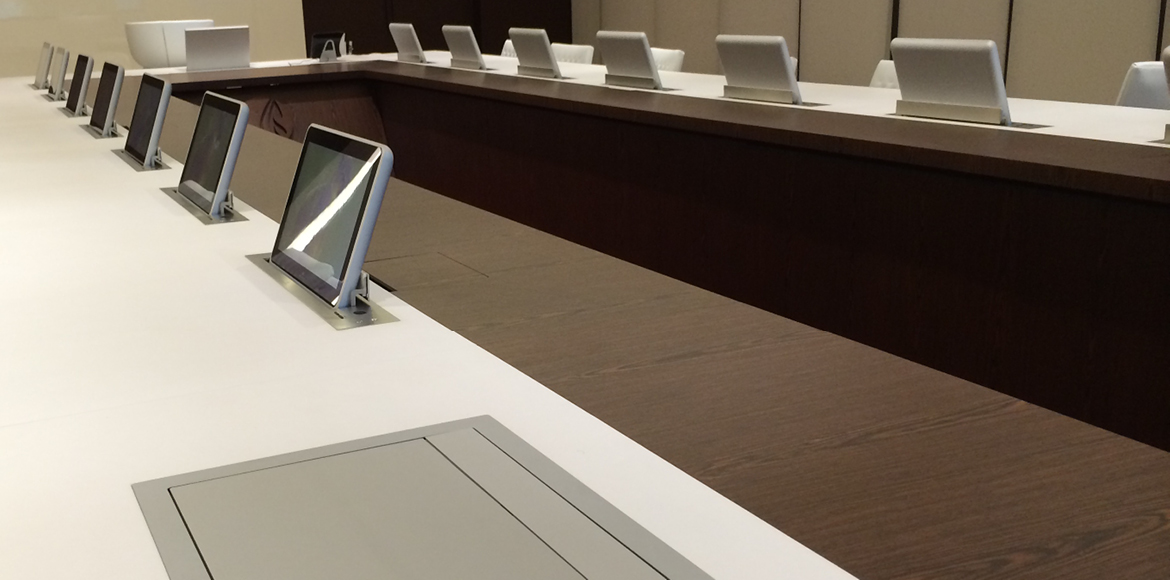 Products applied to this project