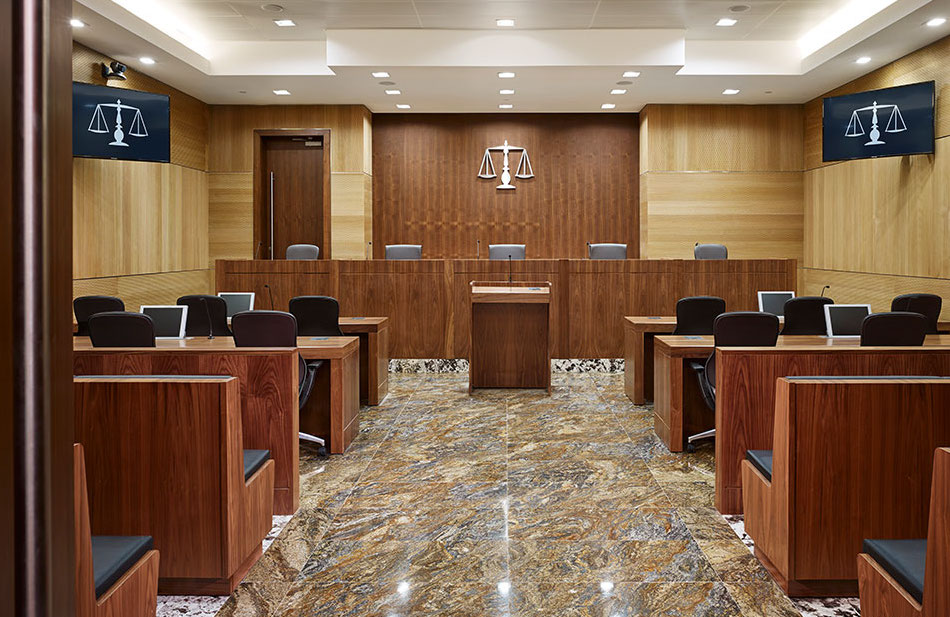 Jahra & Farwaniya Courts Complex
Arthur Holm's Dynamic2 monitor inaugurated into the Jahra & Farwaniya Courts Complex.
Kuwait City, Kuwait
Institutions
The impressive two high-rise buildings that form the Jahra & Farwaniya Courts Complex are certain to become a landmark in Kuwait City. The two court buildings consist of 80 court rooms each, administrative and governmental offices, 23 conference rooms, cafes and public areas.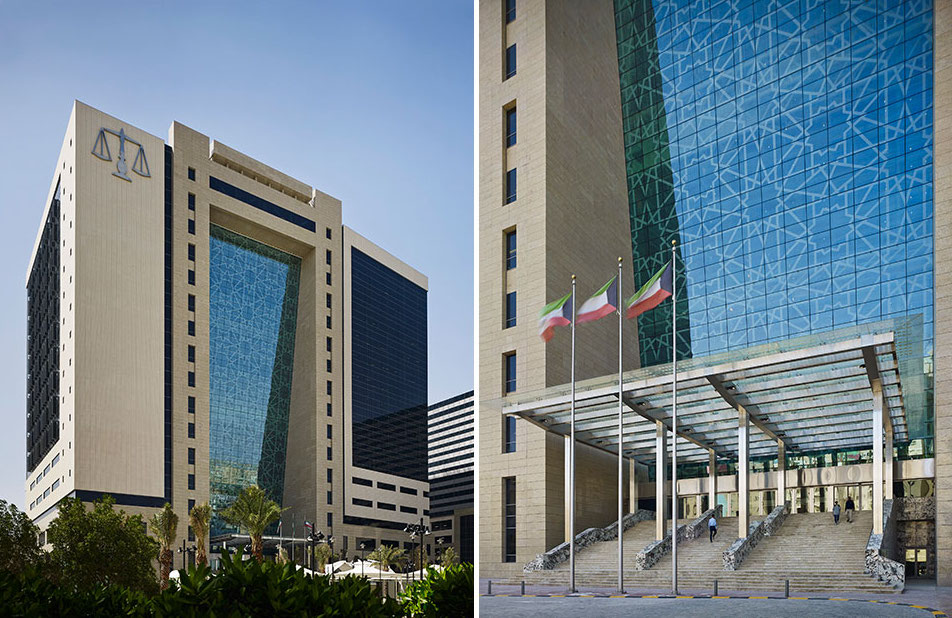 The large state-of-the art courts, that total 200, ooo square metres, include breath-taking natural illumination, thanks to the stunning geometric designed windows, greatly enhanced by the natural light that enters the large patterned glass façade, ensuring the public lobbies are filled with light.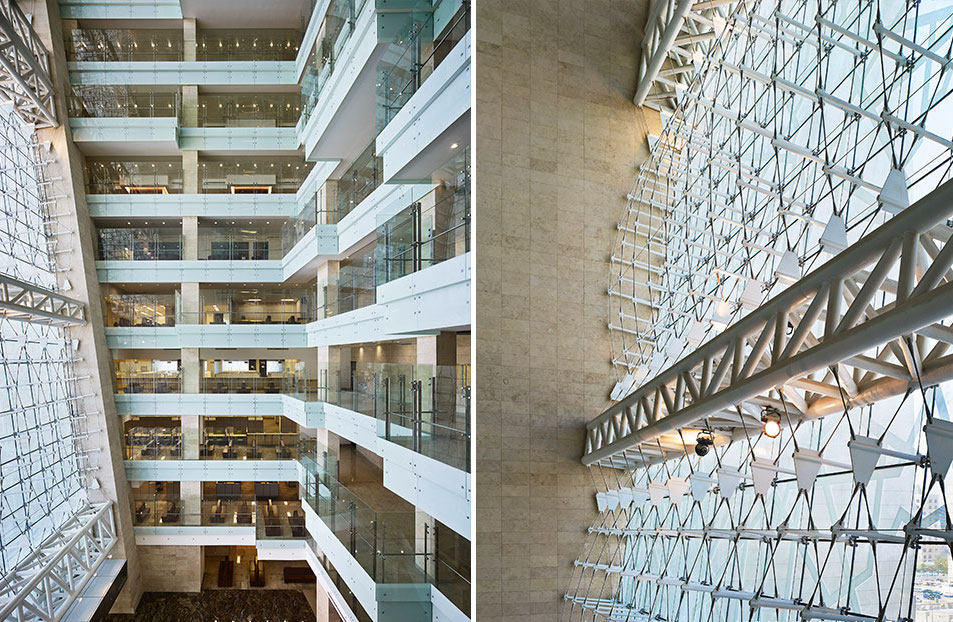 The light and clean materials used in this amazing structure make a clear architectural statement; the aim is to reflect the strength and clarity of the justice system in Kuwait. And the Dynamic2 vertical motorized monitor is the perfect solution for the courtroom installation. It is constructed from the highest quality materials, aluminium body and glass screen, offering both the perfect aesthetic and resilient product durability. The monitor, with an automatic 20° tilting movement provides the best and most comfortable ergonomics and viewing angle, and can be customized to specifications.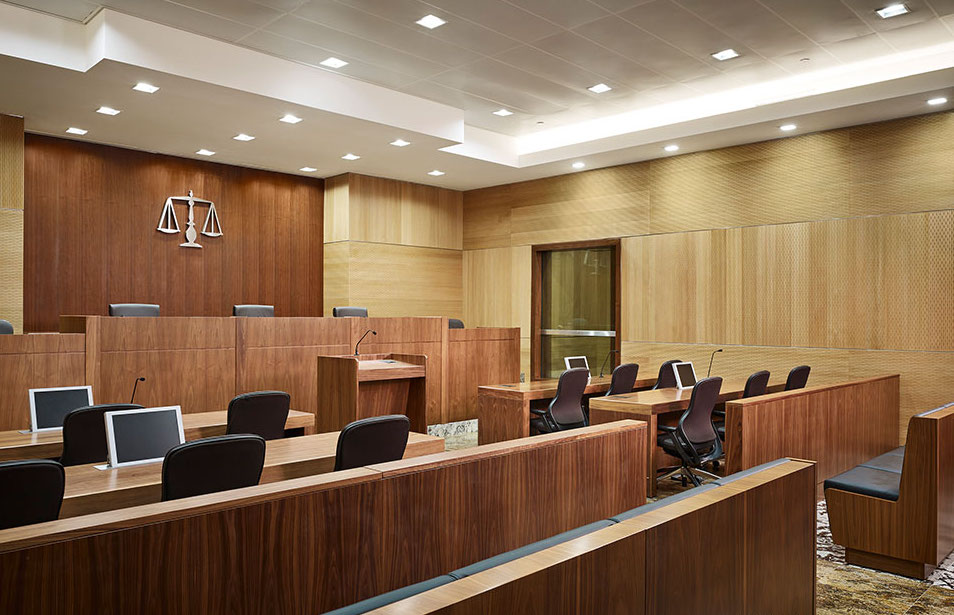 Products applied to this project