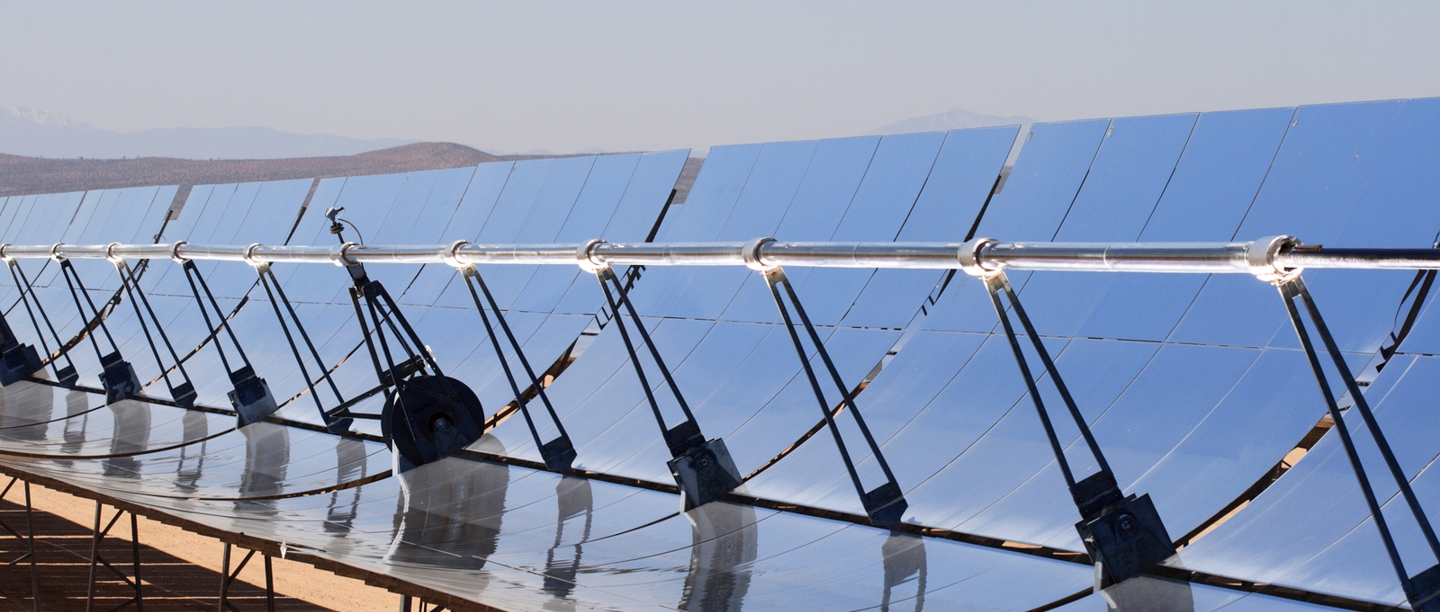 Moroccan Agency for Solar Energy (MASEN)
DynamicX2 and conference custom DynamicTalk, installed at the Moroccan Agency for Solar Energy
Rabat, Morocco
Conference room/Meeting room
Arthur Holm's DynamicX2 and DynamicTalk have been chosen for the MASEN's conference room in Morocco. Two meeting attendees share one retractable DynamicX2 monitor, whereas each person has access to a gooseneck retractable conference microphone.  Both monitors and microphones are only visible when needed and can be safely stored within the furniture when not in use. DynamicTalk has been customized with Televic's conference solution, with the push to talk button directly integrated on the Arthur Holm's cover plate and with 500 mm. microphones. Both DynamicX2 and DynamicTalk provide a uniform stainless steel cover plate finish and the movements are controllable through RS-422. The DynamicTalk features an exclusive round hedge with an internal lighting ring.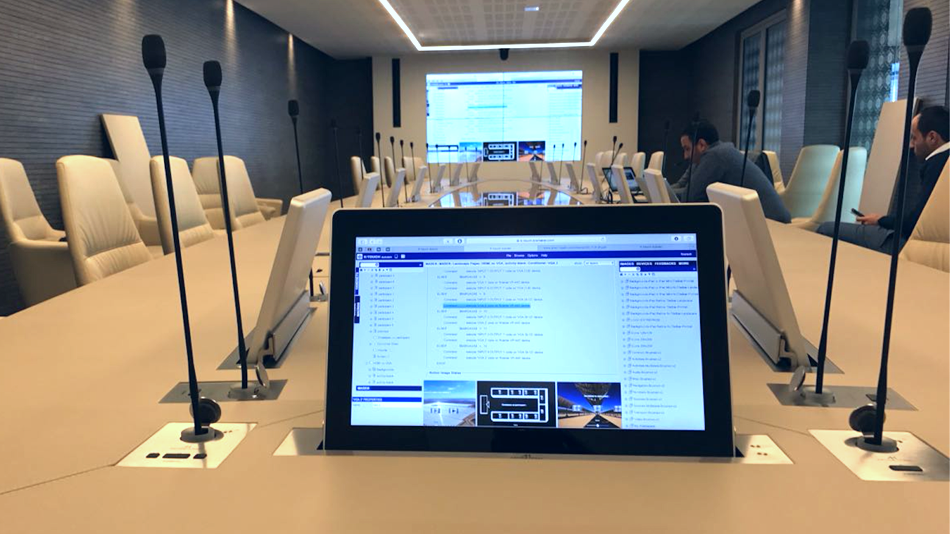 Arthur Holm's ERTs have also been used in this integration. The ERT interfaces help to lower the installation costs in terms of equipment and time. Based on a DIN rail system, they are extremely easy to install and to cable. Not only the ERT interfaces make the installation faster but they also eliminate the need of external relay boxes and of extra power outlets. They provide astonishing features such as reporting the status of the monitors by e-mail.
The AHnet software makes the control extremely easy, as well as the installation and the administration of the monitors. It adds feedback from each device, allowing on site or remotely located staff to get information about the status of up to 900 devices simultaneously.
This feature allows an optimal preparation of meetings and conferences in advance.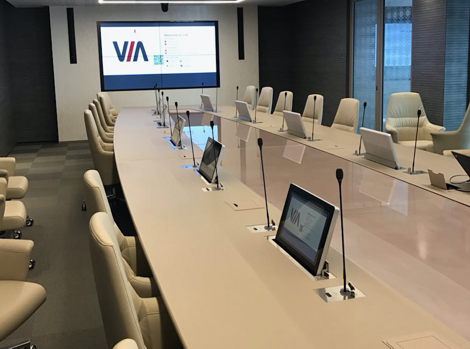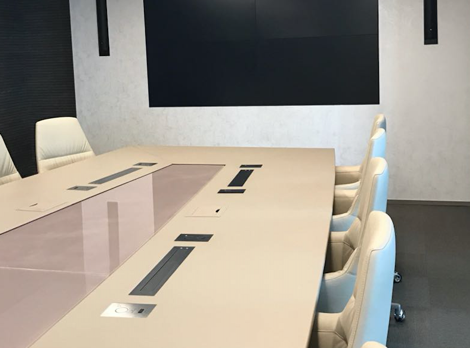 Masen is the group responsible for managing renewable energy in Morocco.
Masen leads development programmes of integrated projects aimed at creating an additional 3,000 MW of clean electricity generation capacity by 2020 and a further 6,000 MW by 2030.Its goal is tosecure52% of the country's energy mix from renewable sources by 2030.
As a central player committed to making optimal use of renewable resources, Masen transforms natural power into power for progress. The integrated model Masen has devised aims to establish self-sustaining and financially viable ecosystems.
In addition to generating electricity through major projects and raising the funds required to do so, Masen seeks to act as a catalyst for the development of a competitive economic network that employs existing skills efficiently and helps create new ones. At the same time, the development of applied research and the promotion of technological innovation are encouraged.
Finally, its constant concern for protecting the environment and reducing greenhouse gas emissions underpins Masen's entire approach.
Products applied to this project