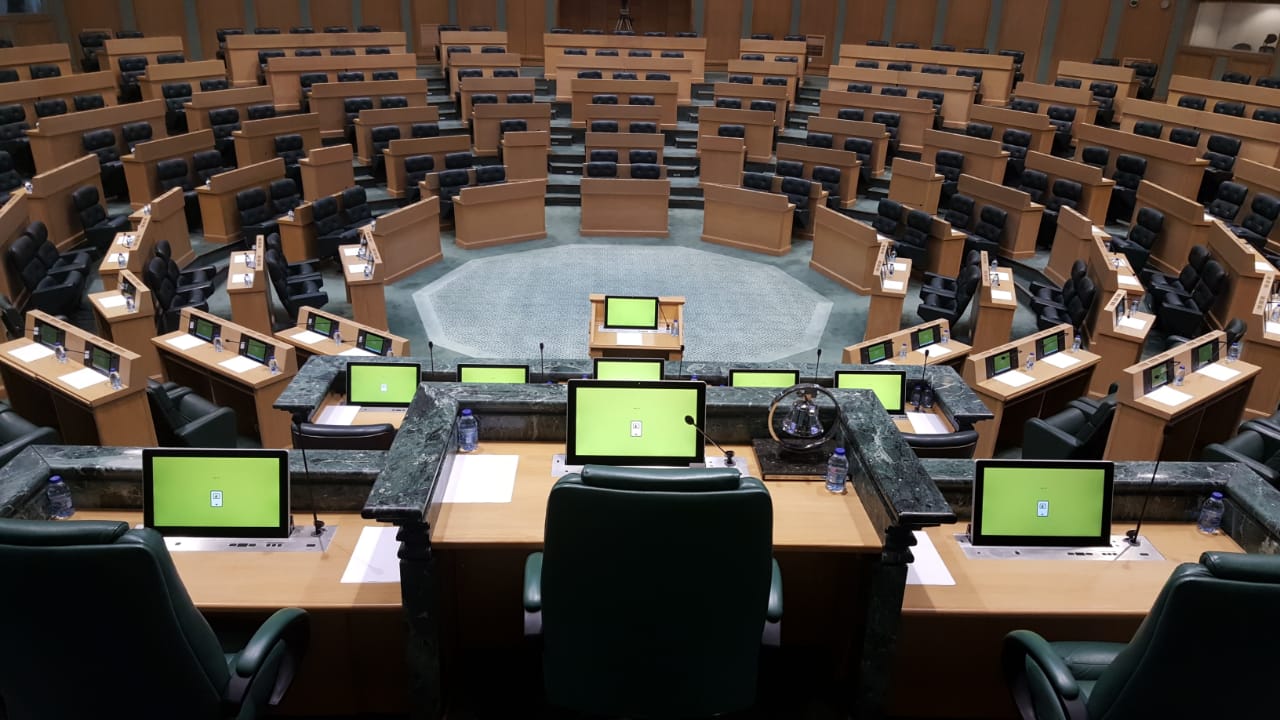 Parliament of Jordan in Amman
Customized DynamicX2Talk monitors installed in the core centre of the Jordanian government.
Amman, Jordan. 2018
Institution
The Parliament of Jordan decided recently to modernise its official facilities in Amman. The chamber was facing the need to use an interactive multimedia system, allowing the institution to work smoothly, safely and optimising the space.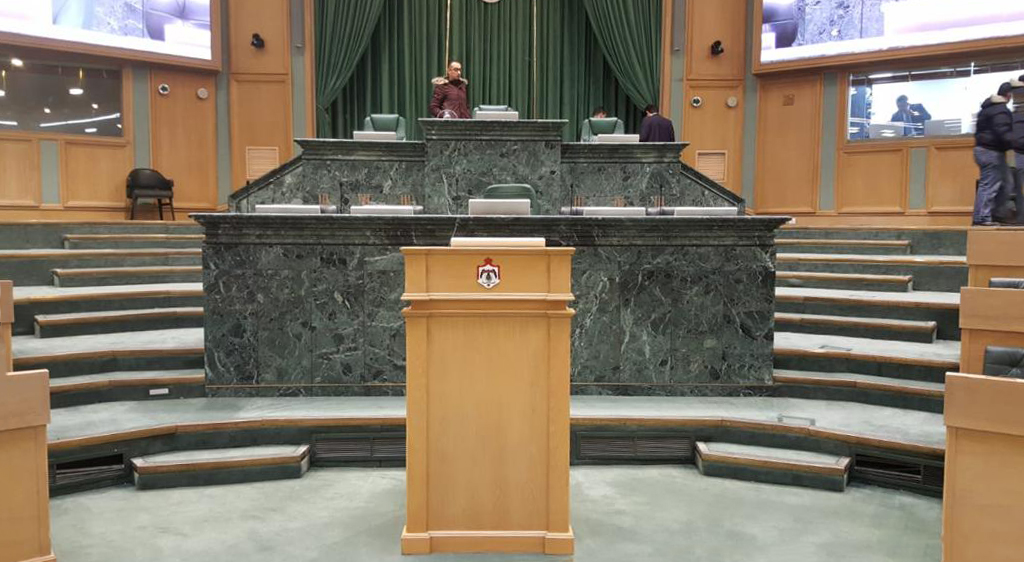 Using advanced information technology within the chamber will enable politicians to access a much wider range of information sources and communication tools to better perform their duties within the legislature.
Participants can speak, see, hear, and interactively combine video, audio and document sharing. They can also make the technology disappear within the furniture when not needed.
In such big spaces there are key factors to be considered; from the need to retract the devices when not in use in order to optimise the space, the ease of use, the safety of the equipment, the life time and robustness of the devices, the power consumption to the ease of integration and the service and maintenance.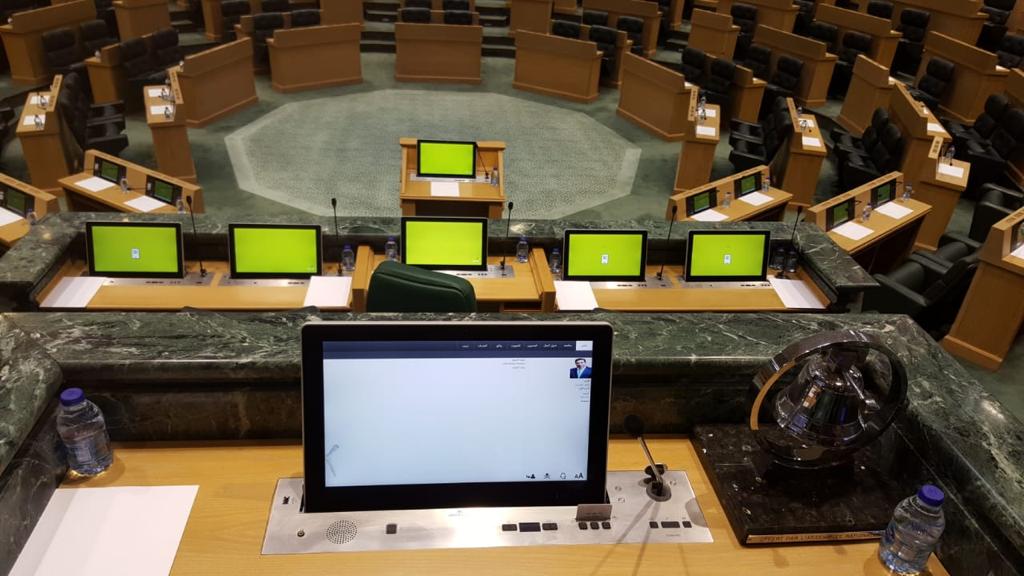 This is a perfect example of designing a custom product: a retractable large screen multimedia device responding to the end user needs to create the needed user experience. Based on the design of a DynamicX2Talk, the unit has been adapted to fit Televic´s conference system integrating voting, biometric reader, speaker, camera, multi touch screen and the Parliament logo. Arthur Holm and Jordan system integrator Girhoma have cooperated closely to design a tailor made solution to fit into the furniture and to include a complex audio and video conference multimedia solution, always bearing in mind the interior design, the architecture and the end user particular needs.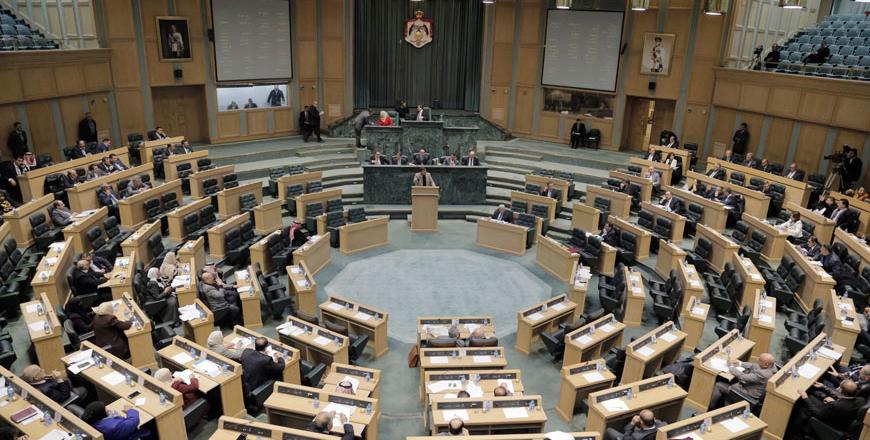 The perfect monitor for institutions
DynamicX2Talk is state-of-the-art reliable, retractable, individually addressable and remotely diagnosable monitor which also integrates an independent lift system for gooseneck type microphones to be used in conference rooms, meeting rooms, board rooms, auditoriums and public areas. The monitor is silent, fast and extremely elegant, with a modern and classic design made of mechanised and anodised aluminium. The table cover plate of the DynamicX2Talk retractable monitor includesa mechanism to lift and retract gooseneck type microphones equipped with a LED ring that changes its colour from green to red to indicate the readiness of the speaker to talk.
Products applied to this project