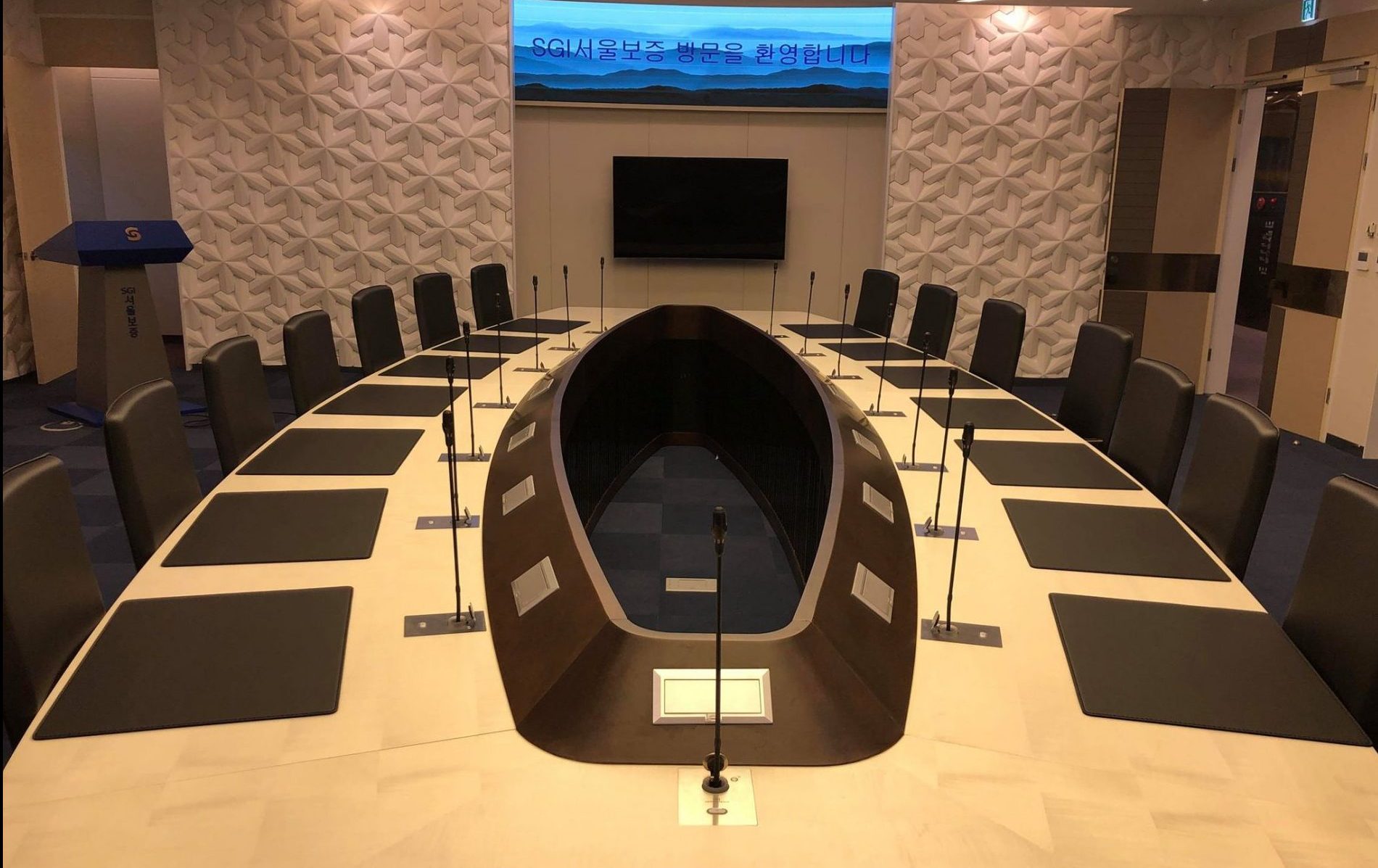 Seoul Guarantee Insurance Company in Seoul, South Korea
Boardroom project integrating smart and patented DynamicTalk system
Seoul, South Korea. 2018
Boardroom
Arthur Holm's partner in Seoul, TricomMedia, has delivered a new DynamicTalk integration to Seoul Guarantee Insurance Company (SGI).
DynamicTalk is a unique system concealing the microphone stylishly within the desk surface when they are not needed. Microphones are stored safely, improving the flexibility of meeting and conference spaces, as tables can be used for different purposes when their surface gets clean and free of any obtrusive element.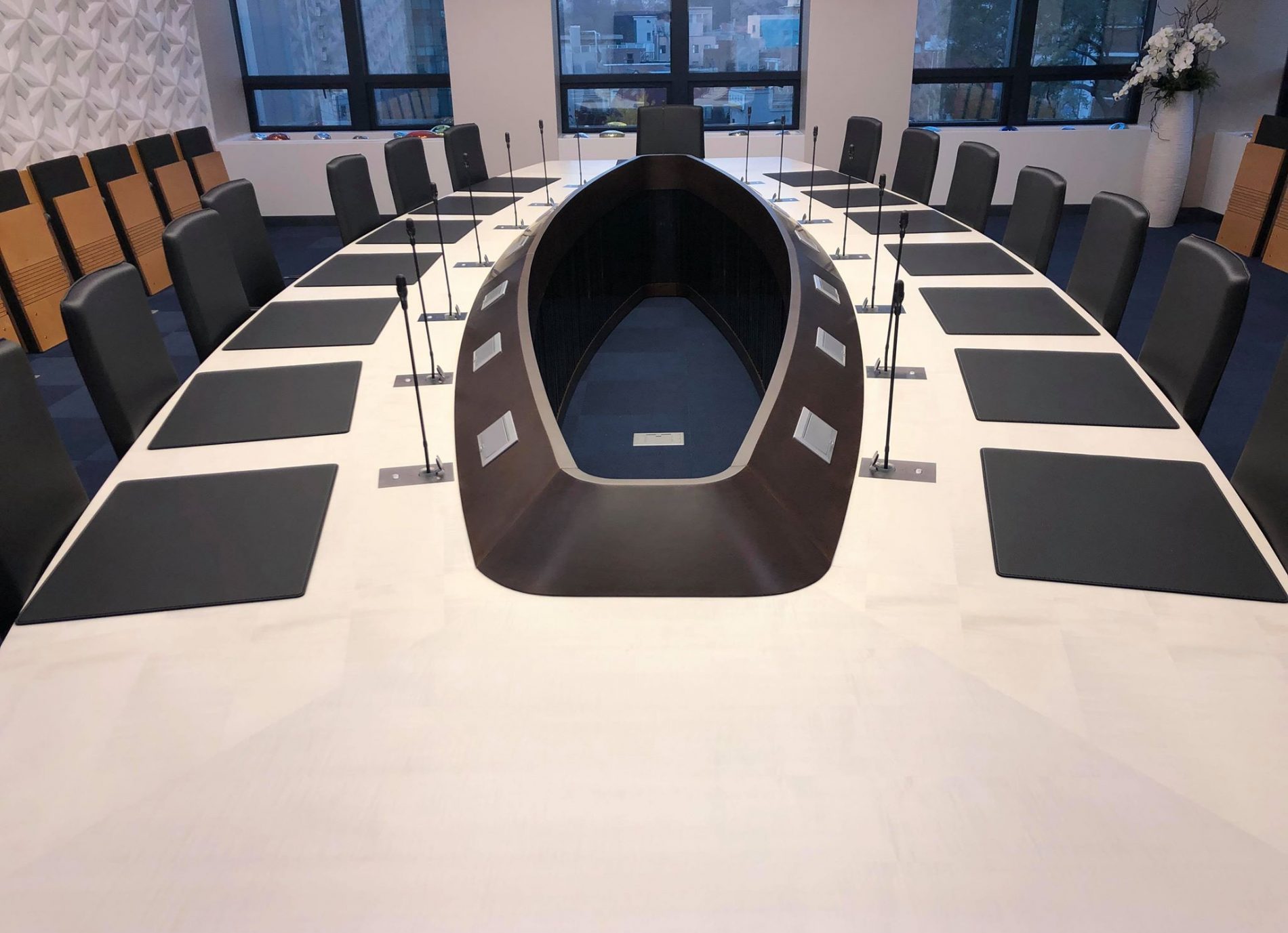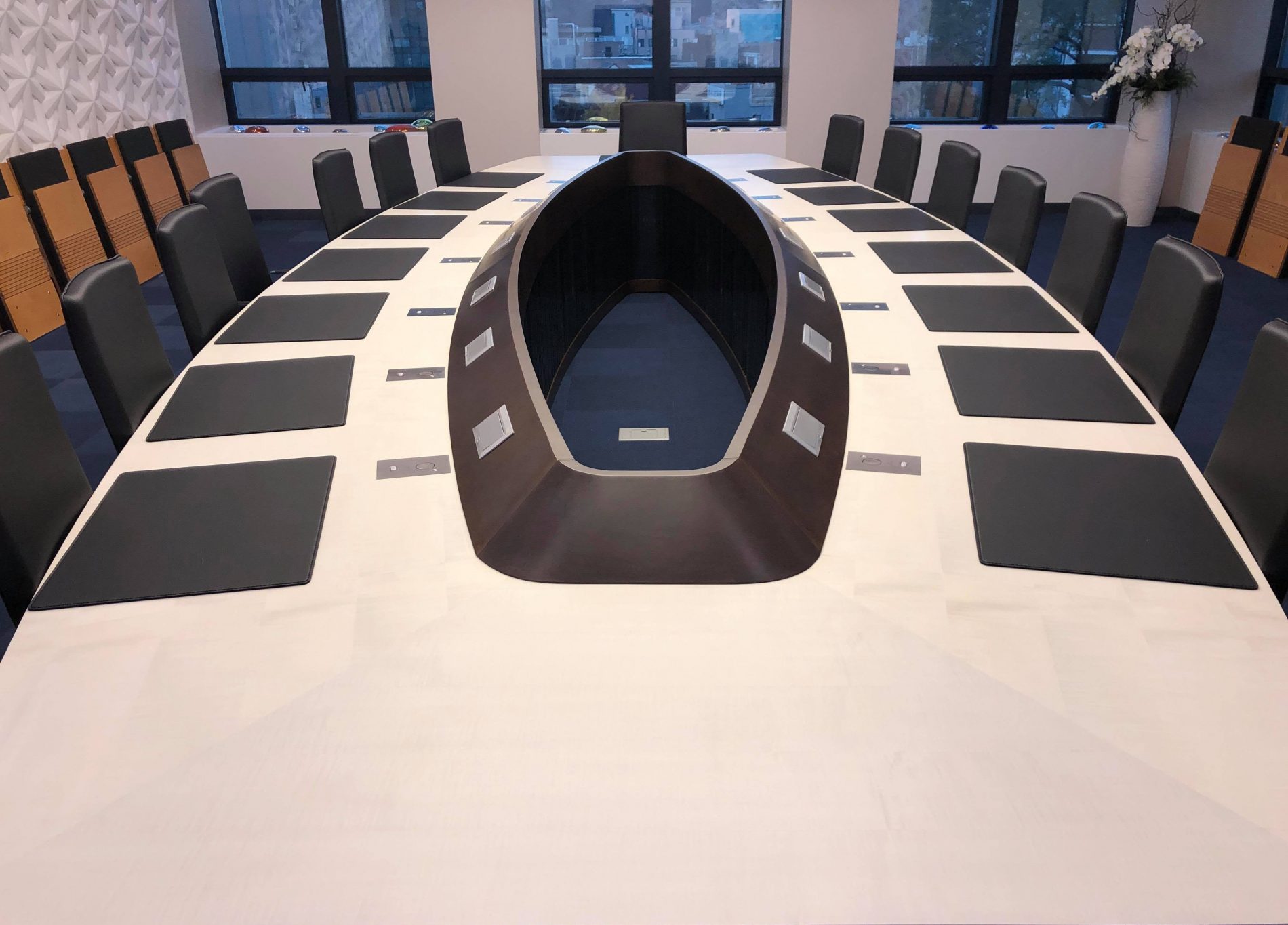 DynamicTalk also includes a LED light ring in the base of the microhpone that indicates the availability of the speaker to talk to the audience, also identifying whose turn it is to speak.
The cover plate is made of brushed stainless steel and in this particular installation developed for SGI the DynamicTalk has been customized integrating a Bosch discussion system.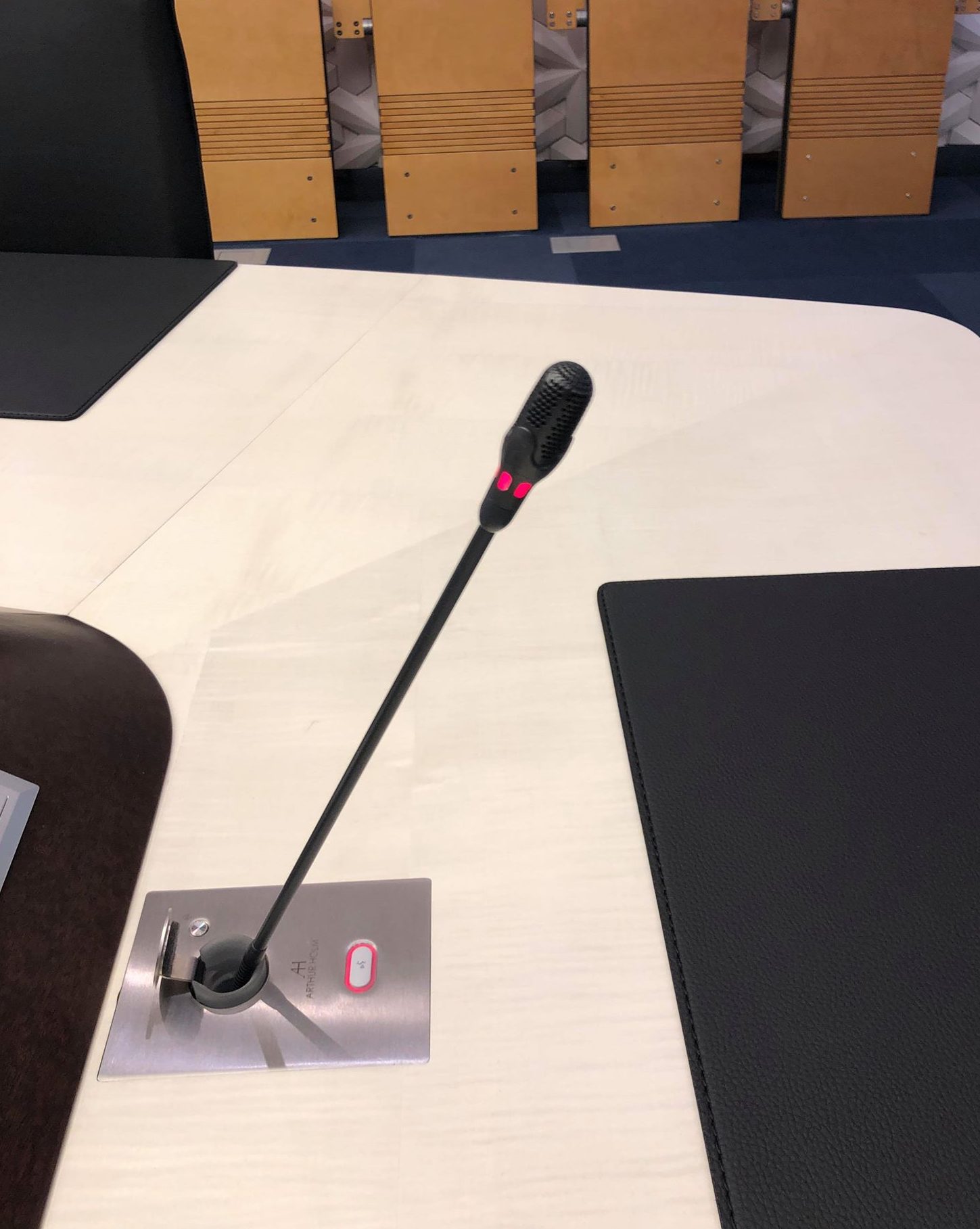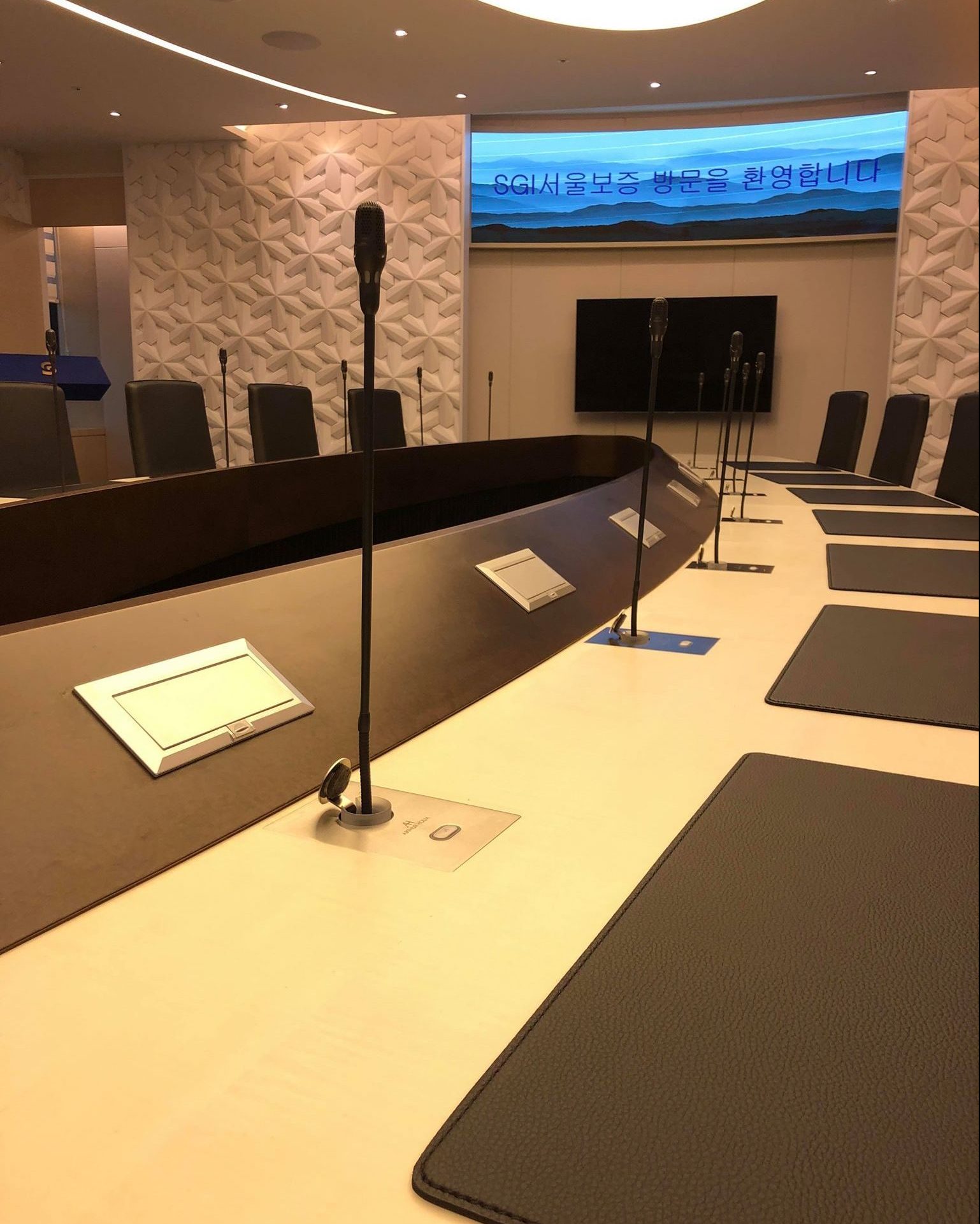 About Seoul Guarantee Insurance
SGI was originally established in 1969 under the name of Korea Fidelity and Surety Company. As a comprehensive guarantee service provider, SGI is currently the domestic market leader in the surety and credit insurance industry, enjoying an unsurpassed reputation for its financial strength in the global market. With more than 48 years of experience and expertise, SGI has brought about a better and brighter future to individuals and corporations through credit provision, facilitating Korea's economic development.
Products applied to this project