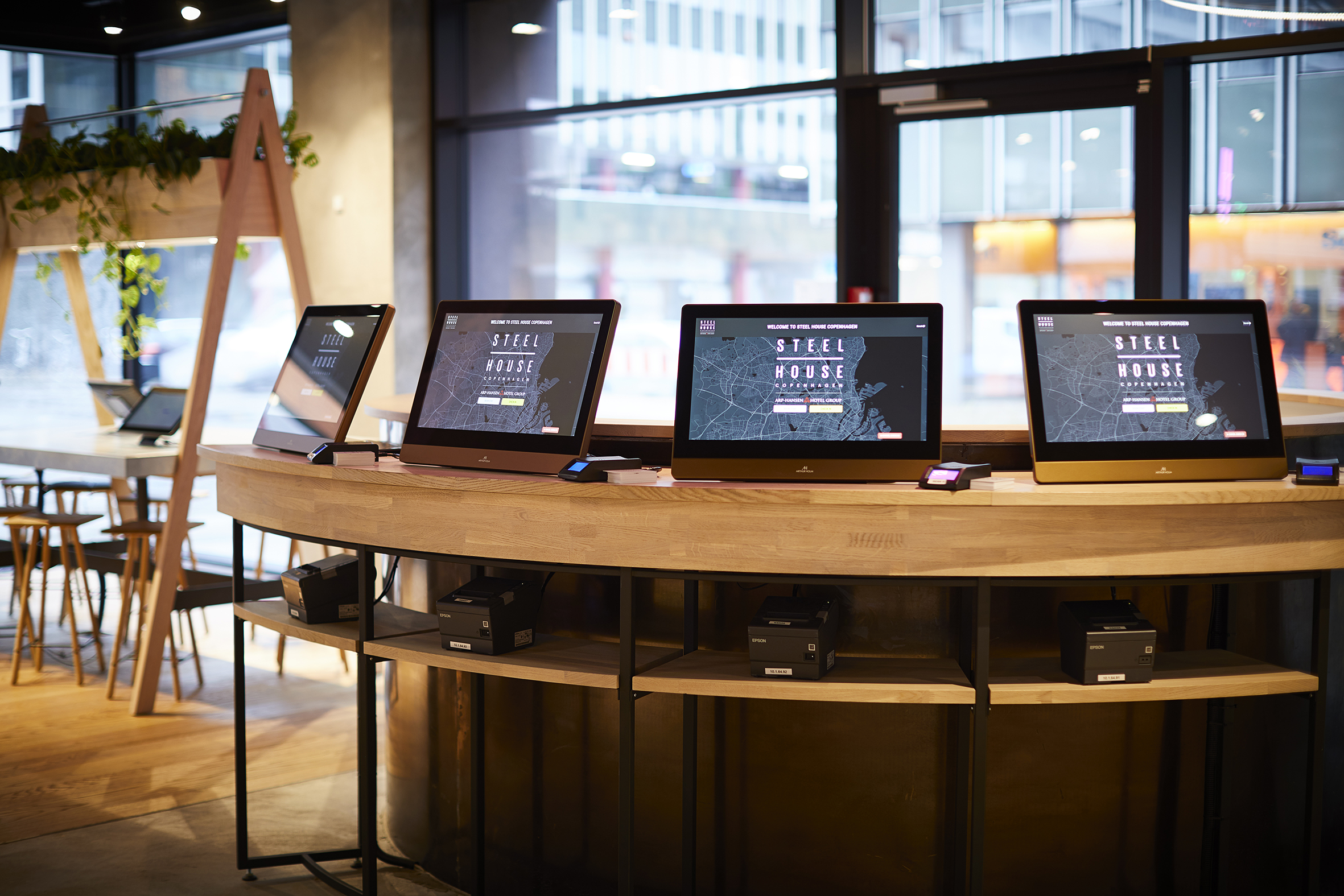 Steel House Hostel in Copenhagen, Denmark
AH1 monitors installed in the Steel House luxury hostel reception area, located in the heart of Copenhagen.
Copenhagen, Denmark, 2018
Hotels, Reception areas
We are excited to announce that the stylishly sleek AH1 monitors have been installed into the equally stylish reception area of the brand new luxury hostel Steel House, located right in the heart of Copenhagen, Denmark. In keeping with Arthur Holm's Danish design ethic the hostel combines luxurious touches, with an urban and minimal functionality in form, materials and architecture.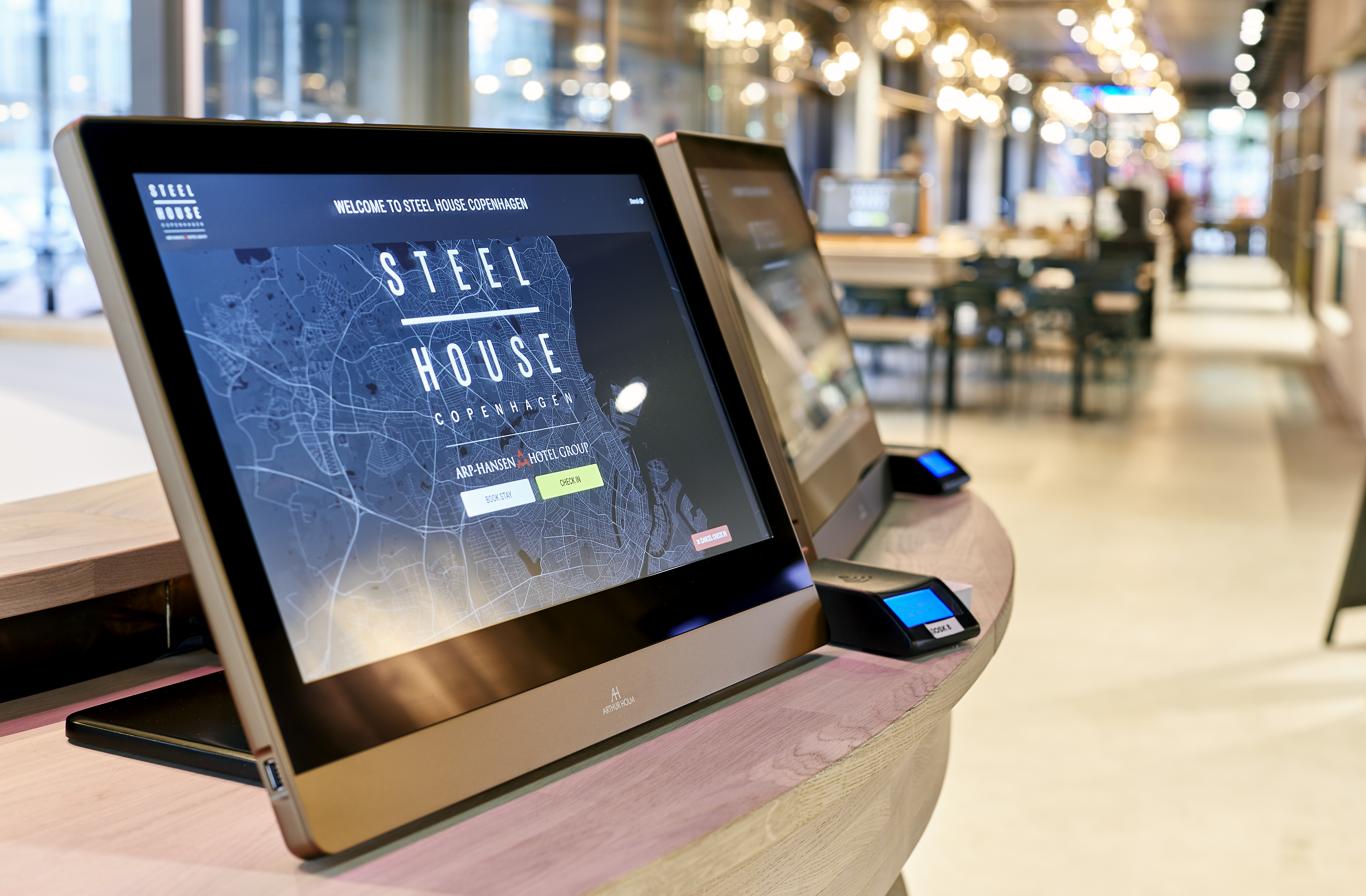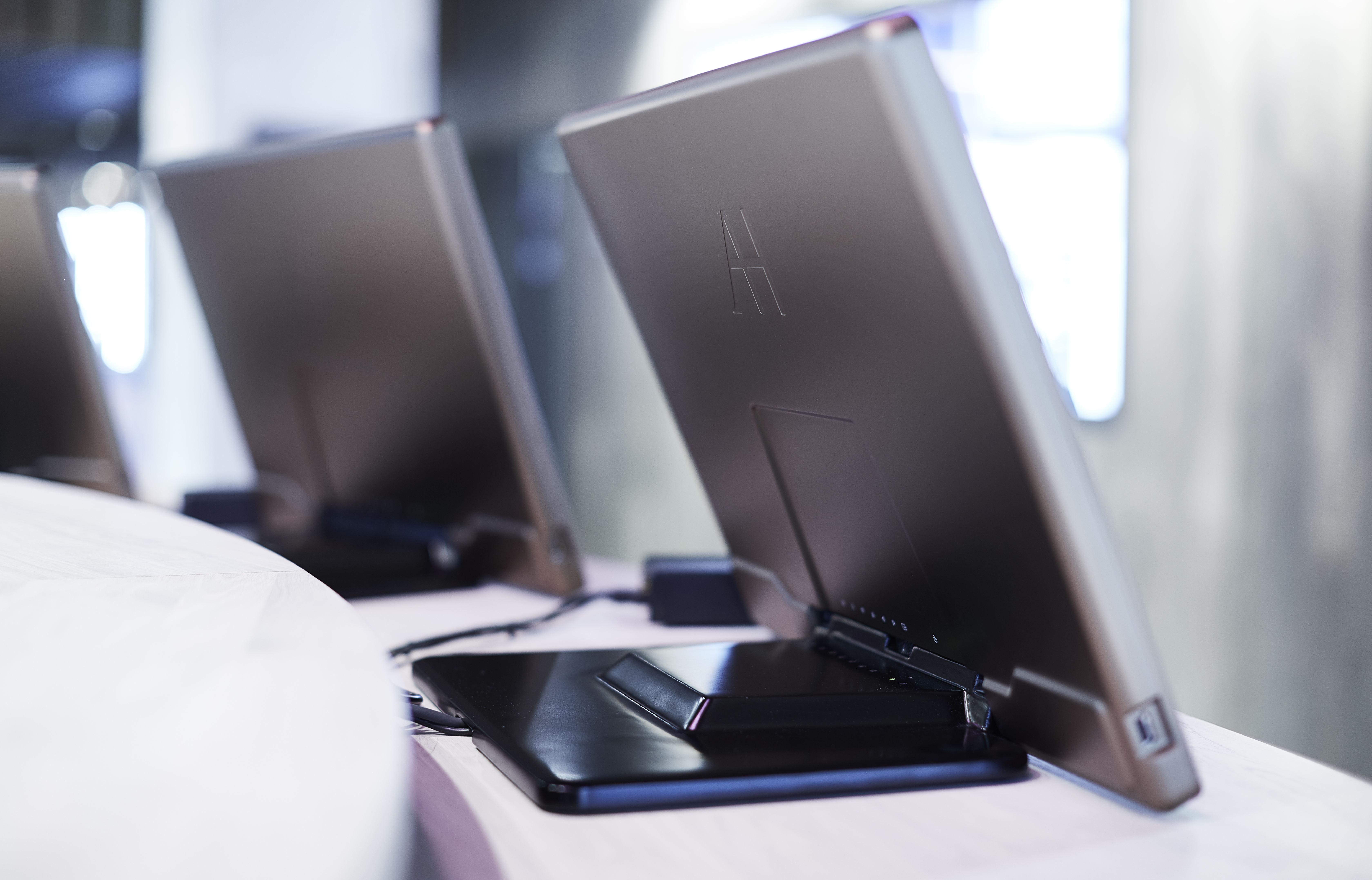 AH1 manually foldable touch screen monitors are the ideal choice for meeting/conference rooms, auditoriums, tele-presence, and information counters. With an easily adjustable height, they do not require structural changes on the table desk and can be optionally interactive.
The monitors are equipped with an anti-glare protection flush glass screen, surrounded in a smart black frame and cast iron base. The monitors in Steel House have been customized in a pleasing warm bronze colour finish that mirror the light and the urban interior design of the hostel.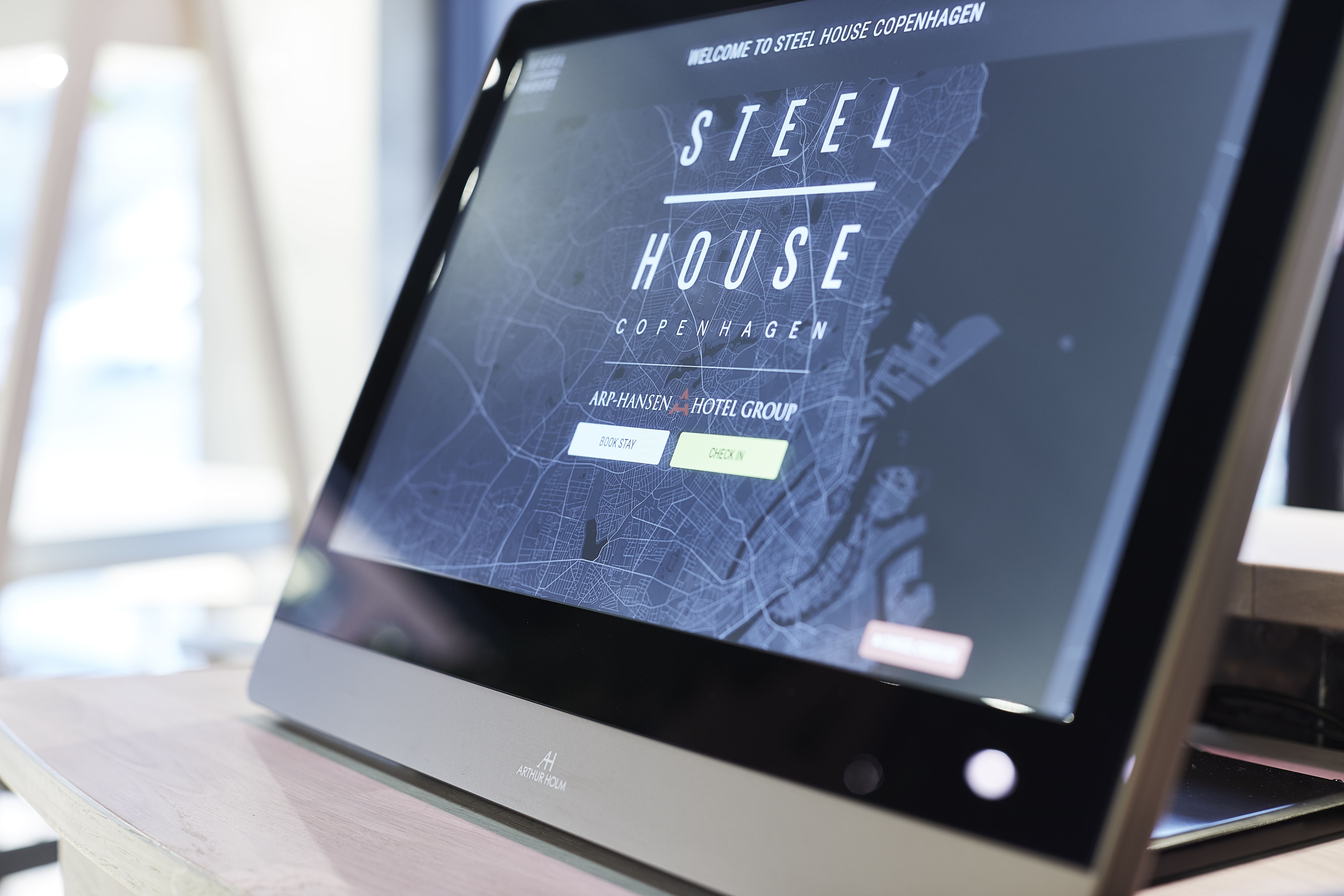 Installed in a prominent position in the hostel's reception area the monitors will be an important  point of contact to assist customers, where they can easily and intuitively check information thanks to an interactive application. The AH1s can be cleverly folded down to create more space. The project was carefully installed by the AV-Huset team based in Copenhagen.
The Steel House hostel building was once home to the Danish Union of Metalworkers, and has now been transformed into an urban, luminous luxury hostel, with the urban rawness of its previous life having been perfectly preserved.
The hostel is inspired by New York and the setting is 'industrial chic'. Minimal lines, design and interior features are combined with a balanced fusion of raw elements, fused with rustic interior touches and soft textures making it the perfect environment for the AH1 monitors to take pride of place.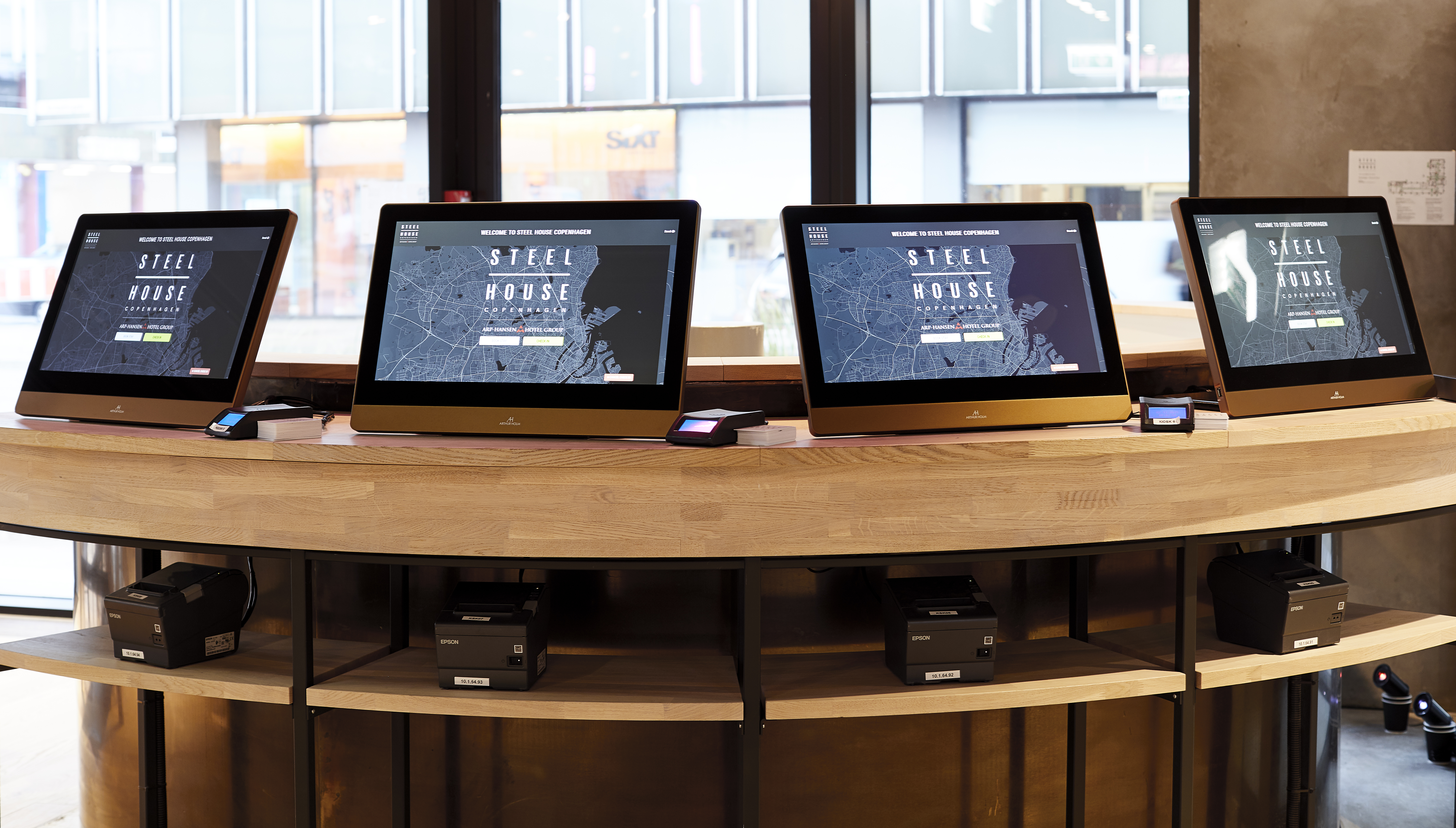 Products applied to this project