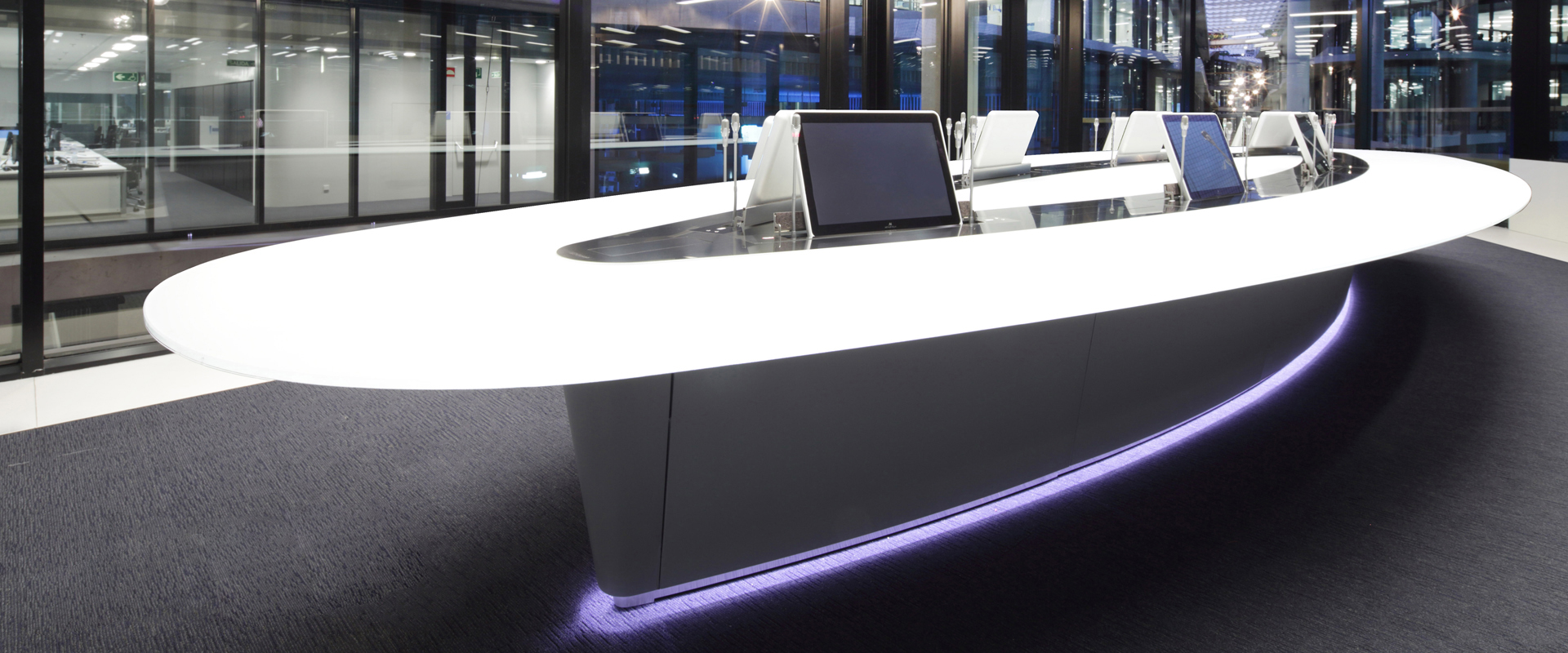 Stylish banking corporation in Madrid
DynamicX2 retractable monitors in a modern meeting room of an international banking group
Spain, 2018
Meeting room
"Easiness, human scale, technology and sustainability define the new BBVA headquarters located in Madrid, which has been designed by the Swiss studio Hergoz & de Mourn. The authors have been inspired by passed cities, those that work and are made by people, to reflect a modern campus where architecture and technology are at the service of people".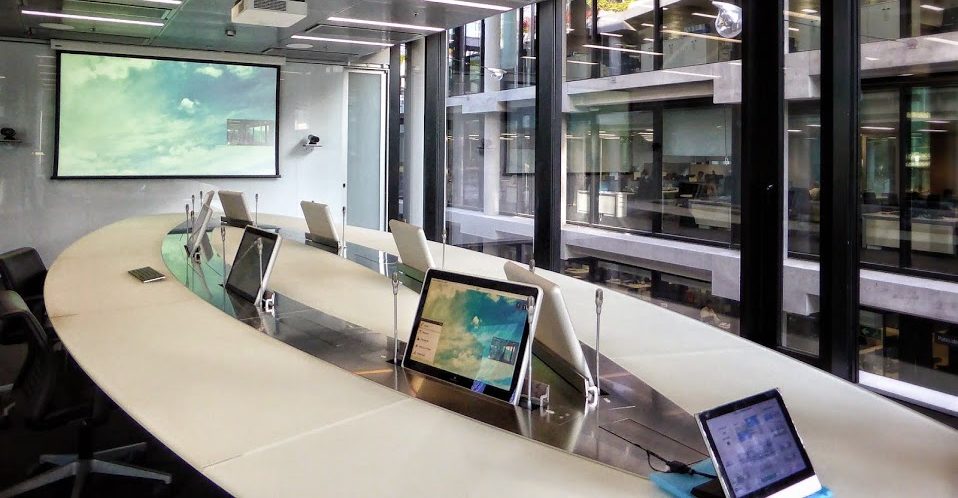 The boardroom has been equipped with stylish DynamicX2 monitors including a double synchronised microphone.
DynamicX2 retractable monitors are elegant monitors built from a solid aluminium block. They have a vertical motorised movement with an automatic 20° tilt to ensure the best ergonomics, visibility and viewing angle. This automatic tilting system provides a fast, silent and robust response. The system is reliable, maintenance-free solution.
The modern looking DynamicX2 motorised monitors have slightly curved edges for a contemporary appearance and have a black edged anti-reflection glass with different finish options and it is available from 15″ to 22″ (and 24″ 4K). The black edged glass can be optionally turned into a multi-touch screen and the anodised aluminium housing can be customised in different colours. Each monitor can be customised with single or double retractable microphones, speakers, voting systems, USB connectors and camera.
Products applied to this project