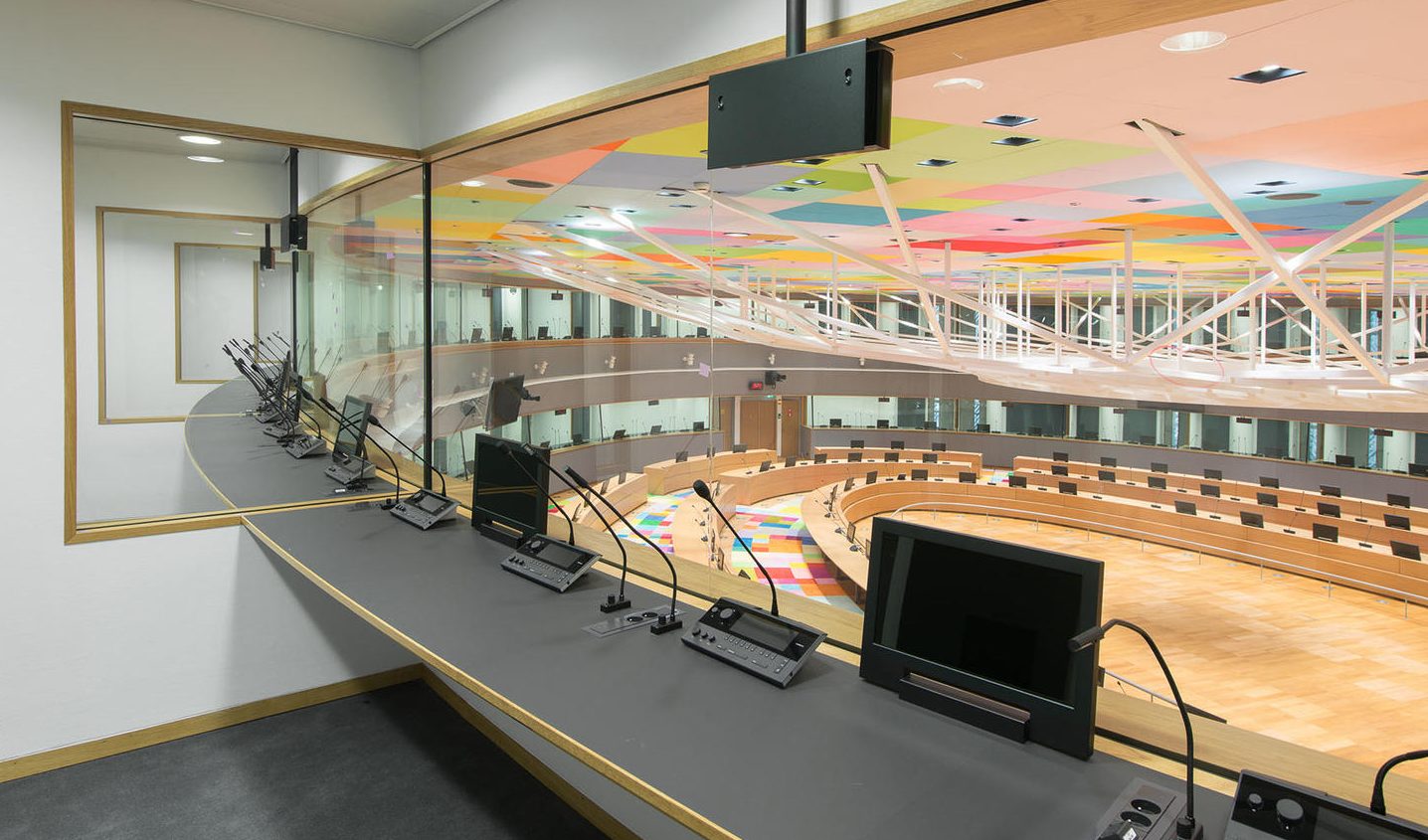 In a multicultural conference or meeting there may be delegates from any corner of the world. The role of interpreters is very important, as they are who must translate the speeches of all speakers in a clear and accurate way. Interpreters should have the proper equipment ready available, so they can concentrate in communicating and transmitting the message.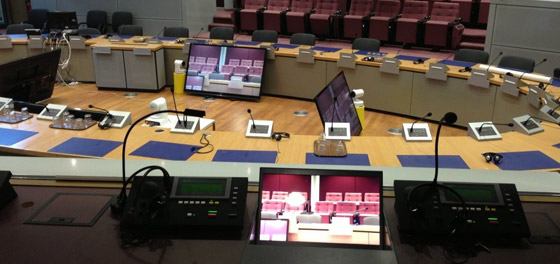 Simultaneous interpreting solutions
Interpreters have specific needs when working in conventions and conferences:
– They must have an excellent visibility of participants to see clearly their movements, gestures and expressions, so that they can analise the verbal and non verbal communication.

– The room must be in plain view of interpreters, as they have to see clearly everything that is going on to interpret the whole meeting correctly.

– They must be able to see the presentations expounded by speakers.
The use of high quality monitors becomes an indispensable requirement to solve these needs. And considering the limited spaces where the interpreters use to work, foldable monitors are also a huge advantage.
Monitors must be high quality to offer a perfect video image. They also have to be as less intrusive as possible to allow a complete and clear view of the room and to optimise the limited space within the interpreting booths.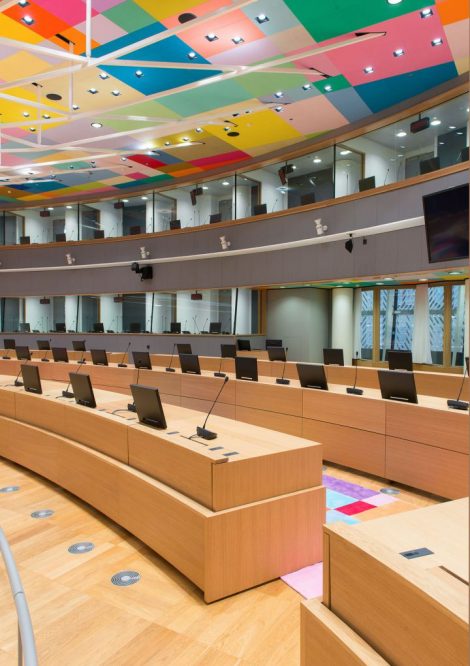 Arthur Holm monitors
Some references in this sector are the innovative projects developed in the European Commission, the European Parliament and the European Court of Auditors, whose installations have interpreter booths equipped with different models of Arthur Holm monitors.
The most recommended options for interpreter and commentary booths are the AH2 monitors, which are manually foldable, leaving the field of vision completely free when necessary. Their installation is very easy, they are maintenance free and offer an unbeatable image quality.
Dynamic1H monitors are also commonly used in translation booths. They have a motorized system with a totally adjustable position and it can memorise the desired angle of the screen.
Our brand Albiral also manufactures a built-in screen with a 34º fixed tilt and HD-SDI inputs, fitting perfectly in this working spaces.