Dynamic1HTalk
Customized Dynamic1H monitor with DynamicTalk.
This customisation consists in a Dynamic1H monitor (horizontally moving monitor with the screen always visible) that integrates a DynamicTalk (an independent lift system for a "gooseneck type" microphone), speaker, voting system, card reader, channel selector and USB connectors.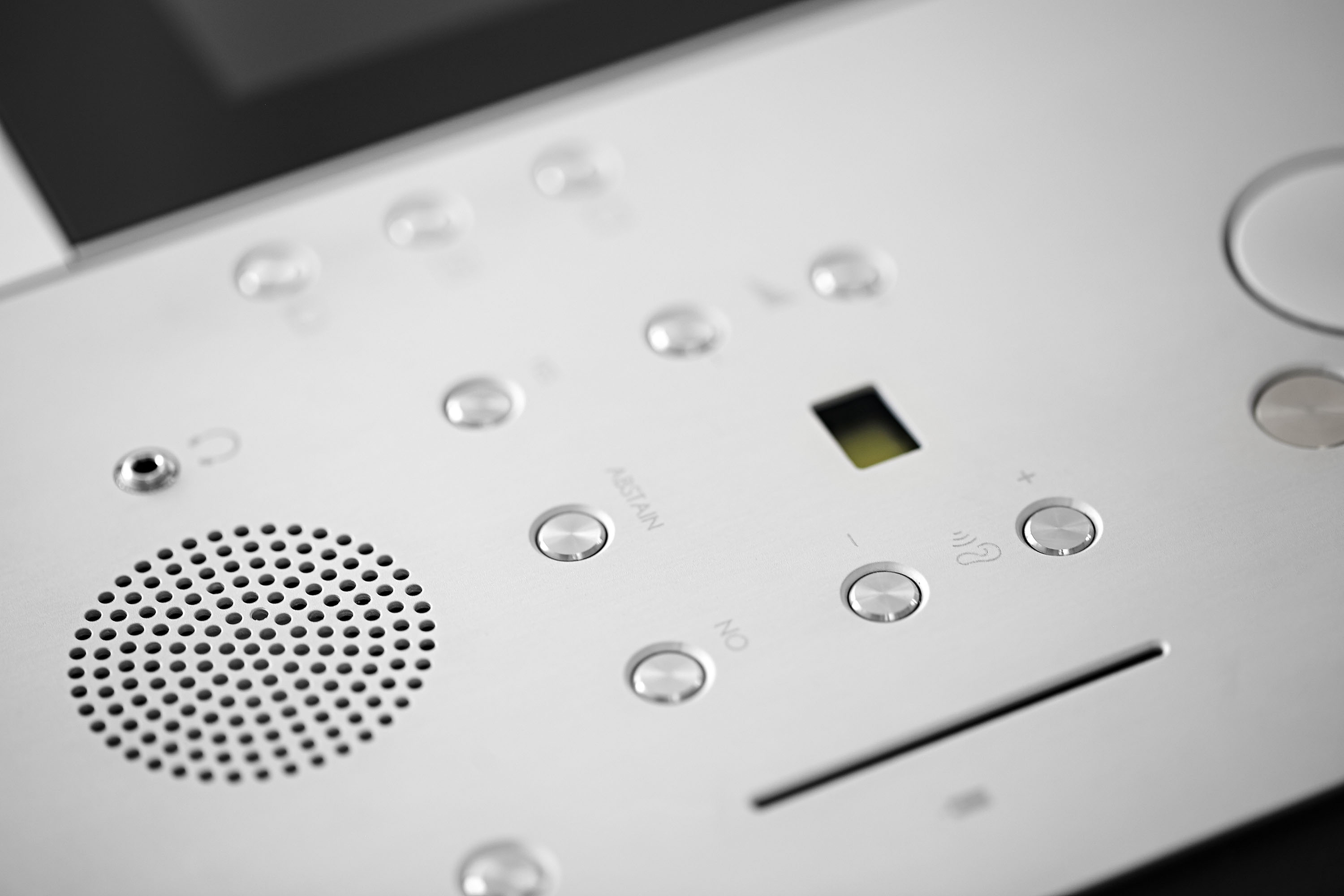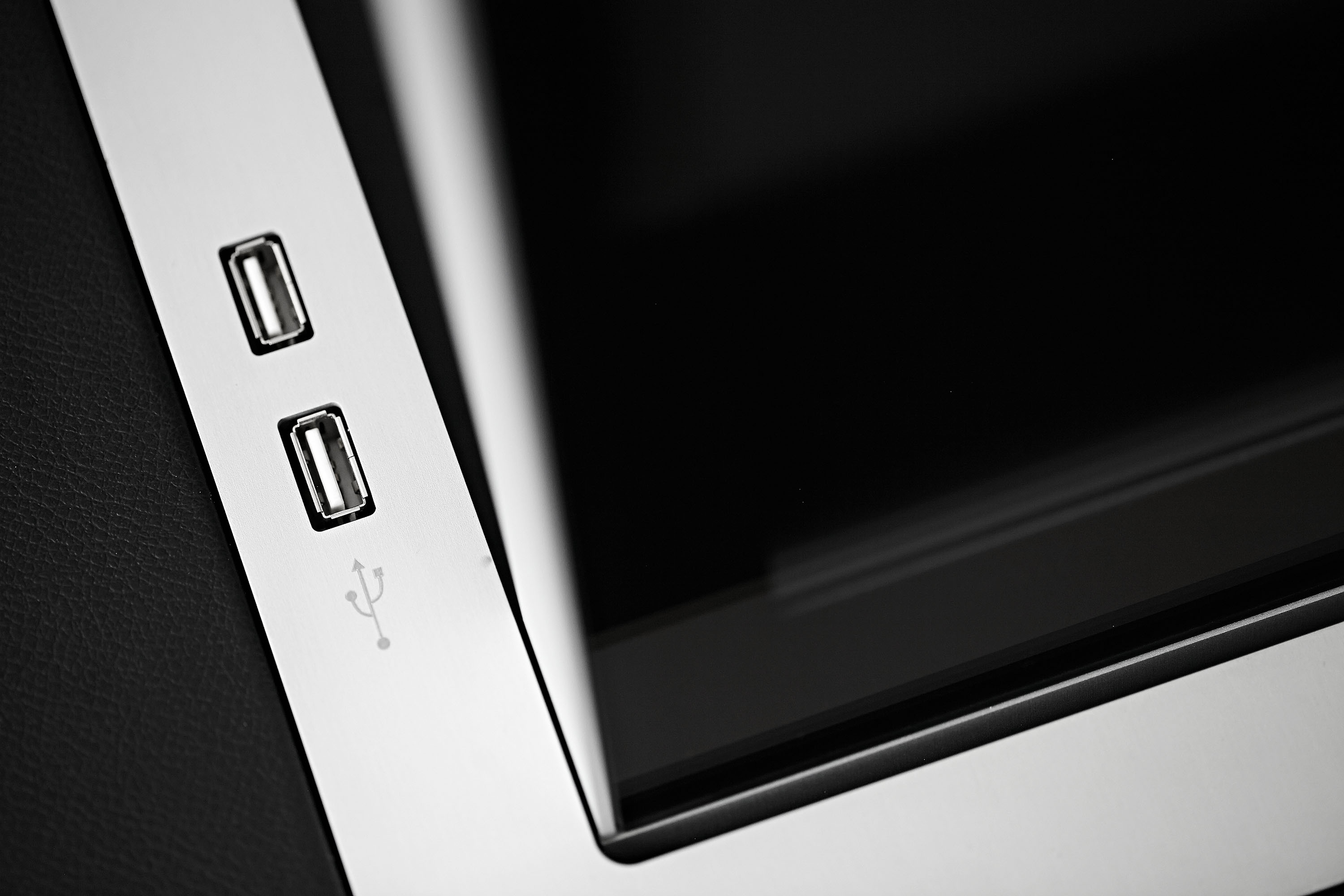 In Dynamic1H monitors the screen is always visible. It raises and leans and can be stopped at any position between 0 and 70°.  A smart memory system enables both set-up and recall of the tilting position, simply and rapidly.
Built entirely of aluminium and finished with a black edged anti-reflection glass, Dynamic1H displays are extremely elegant, discreet and timeless. The anodised finish provides a soft, silky effect; it is extremely resilient and serves to dissipate heat. The glass protects the screen, reduces the "mirror" effect, allows natural transparent colour and also works as a multi-touch surface (optional).
This range is available in 12″, 15″, 17″ and 22″, all providing excellent contrast and unsurpassed viewing angles.
This customized version becomes a complete station that allows audio conference and voting. Ideal for institutions such as senates, congress halls and parliaments.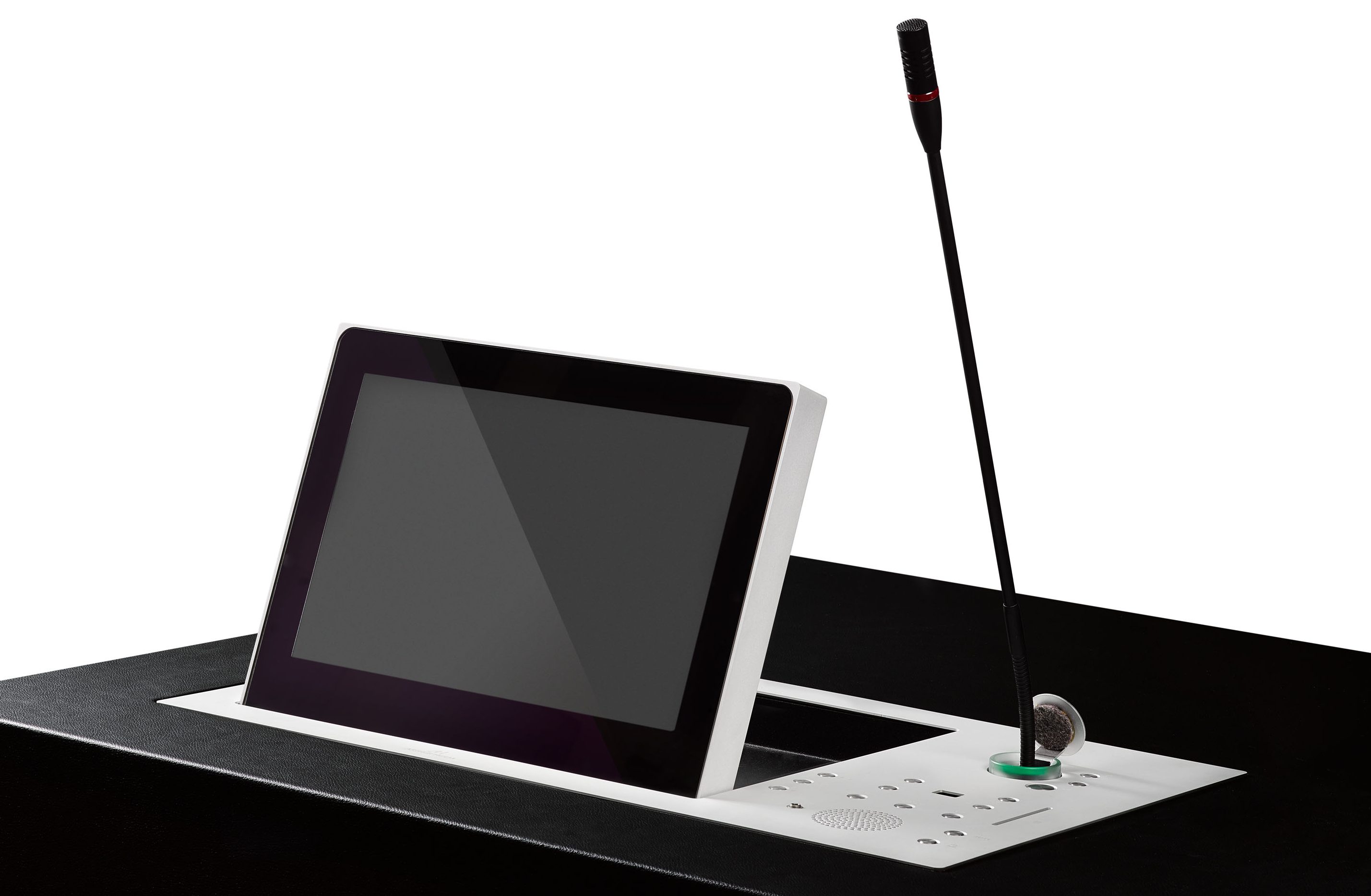 Products applied to this project