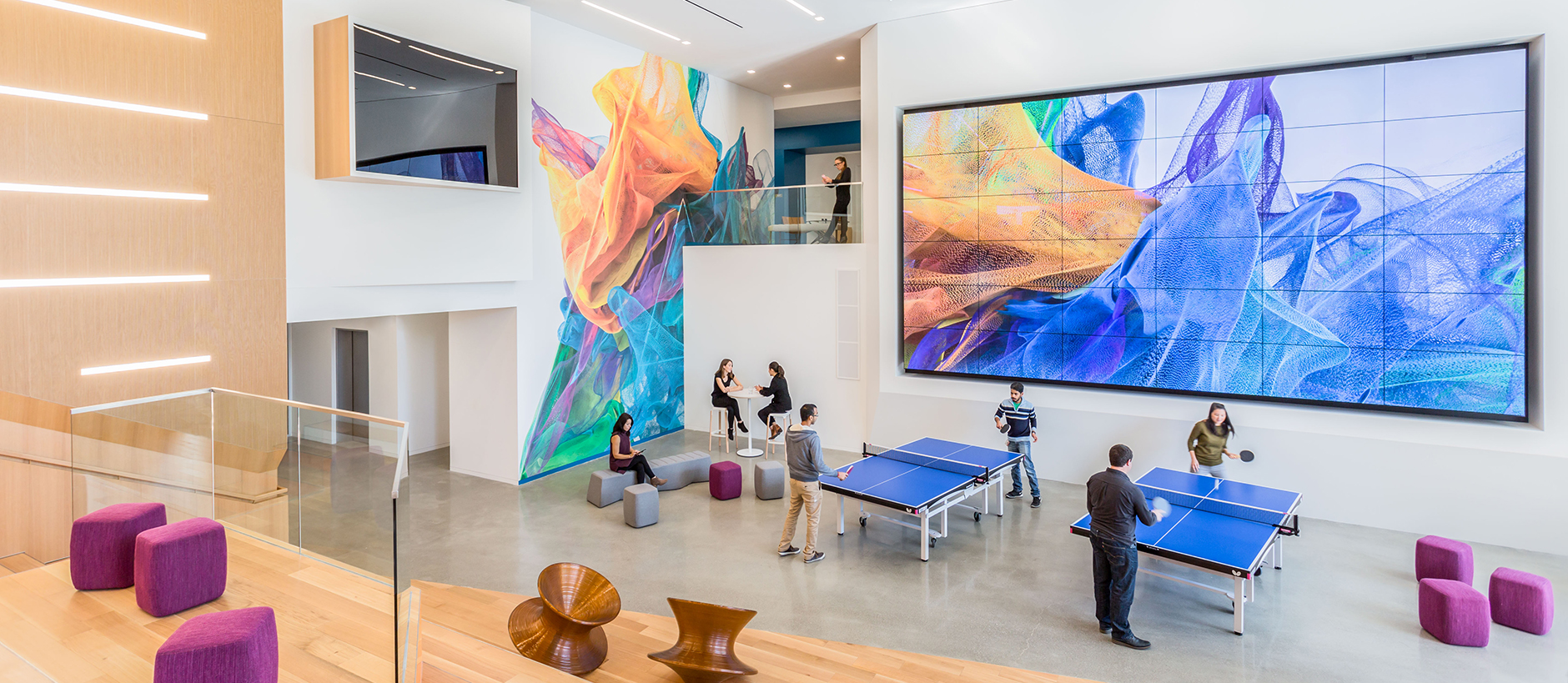 Adobe headquarters in San José, California
Dynamic2 monitors at the heart of the design software company
San José, USA. 2019
Boardroom
Unlike the sprawling "campuses" favored by most Silicon Valley companies, Adobe headquarters stands out as a bold, modern office building, located in the heart of downtown San Jose. Adobe partnered with Palo Alto-based architecture firm Valerio Dewalt Train Associates to reinvent the company's San José Global Headquarters.
Adobe's 20-year-old West Tower "looked like a bank," in the words of one of the company's Senior Project Managers. "It just didn't look like Adobe, not the colorful company you think of." A creative renovation was called for, one that reflected the company's playful spirit and rich innovation. Audiovisual systems were a huge part of the redesign strategy, both to showcase Adobe's products and to support the culture's intense digital collaboration needs.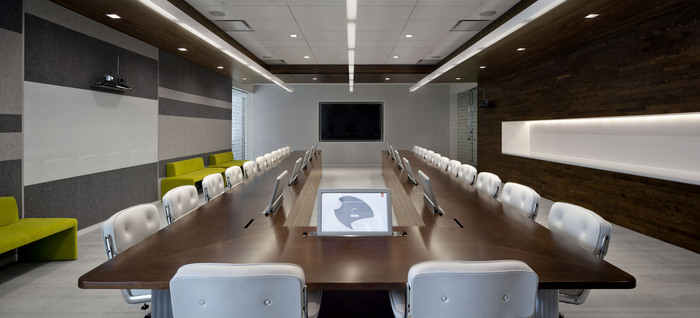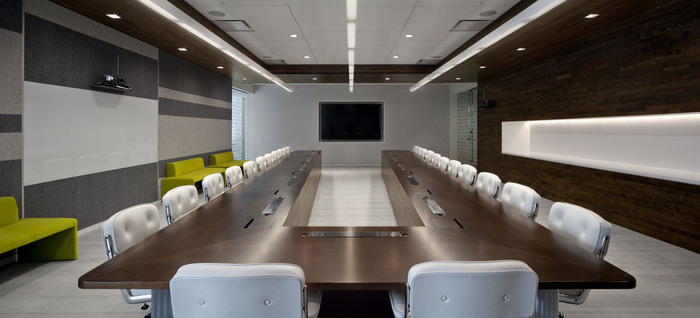 Creating flexible meeting tables
As the heart of the decision making hotspot of the company, Adobe's conference room was conceived taking into account technical requirements, aesthetics and design. The room layout concluded with the selection of a U-shaped table, powered with Arthur Holm retractable monitors. System architects needed to create a solution than could be run effectively and reliably, that optimised the space on the table and provided a solution to get the best visibility from any angle.
The use of Dynamic2 retractable monitors answered the needs of viewing close and precise information, high-resolution video and data sources, and thus increasing focus and concentration. The table became versatile, flexible enough to be used for different purposes by having the possibility to hide the technology when not needed.
The timeless, classic and discreet design offered by the squared edged Dynamic2 was perfect to integrate seamlessly with the furniture design.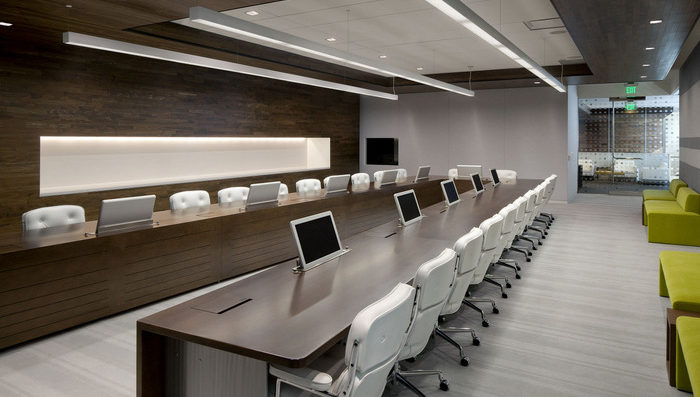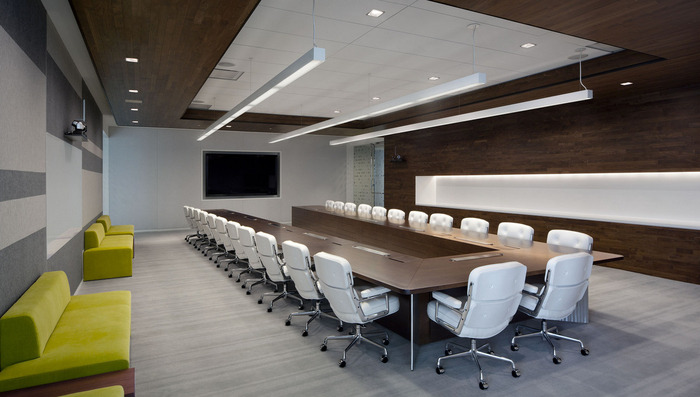 Inspiring Dynamic2 monitors
Dynamic2 are elegant monitors built from a solid anodised aluminium block and have an extremely swift yet silent lift system. They have a vertical motorized movement with an automatic 20° tilt to ensure the best ergonomics, visibility and viewing angle. This automatic tilt system provides a fast, silent and robust response, offering a highly reliable patented solution.
About Adobe
Adobe has historically focused on the creation of multimedia and creativity software products. It has originally created the Postscript page definition software, which is embedded in many printers and is the basis for the PDF file format. The company is best known for its design software, including Photoshop, Illustrator, InDesign and Flash.
Products applied to this project