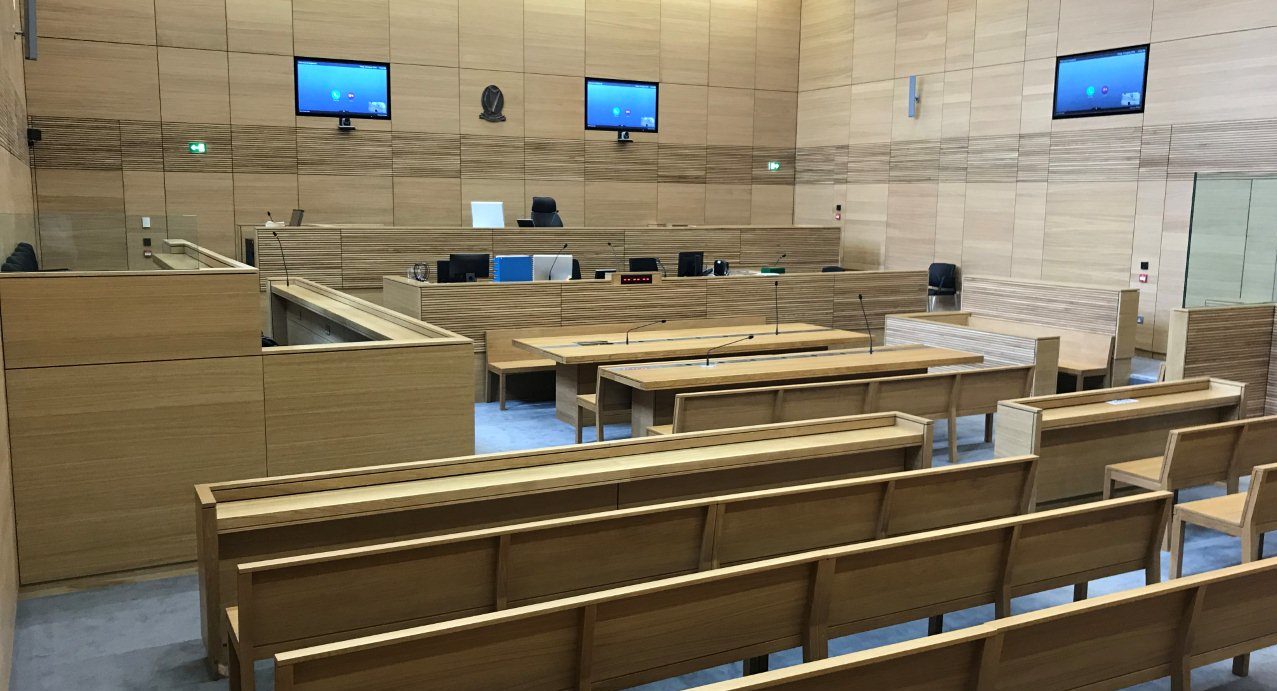 Courts of Ireland
Customized AH2 monitors for new courtrooms all across Ireland
Ireland, 2019
Institutions
The Courts of Ireland have carried out a large courts project all across the country involving the construction of 31 new courtrooms in seven different Irish locations. 14 of these courts integrate video link facilities and also an Arthur Holm monitor in both the registrar and the judge benches. The model chosen is the AH2 foldable monitor customized with camera and 20° right and left tilt.
The project has been developed together with Fitting Image, one of the Arthur Holm partners in the UK.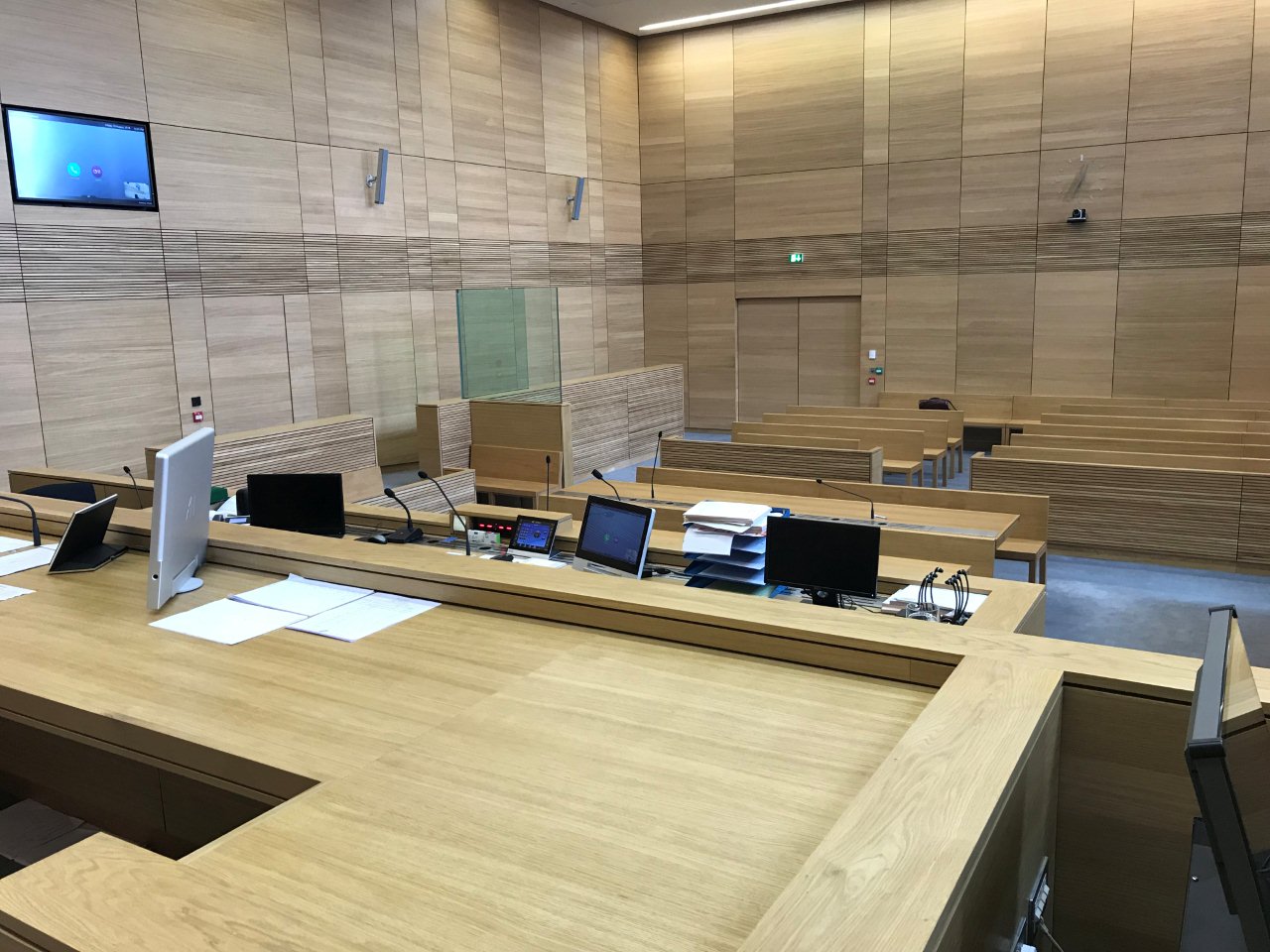 The Arthur Holm monitors are used to allow the judge and the registrar to have a clear view of evidence and/or video links to other sites. The judge monitor has a built in camera while the registrar is picked up from a PTZ camera at the rear of the court.
These systems are used only for a short length of time, so the fact that they can be folded down when not in use is a great advantage.
As well as with normal video link cases, these systems are also used for bail and remand hearings. In these cases prisoners do not have to come to court as they appear on video from the prisons around the country.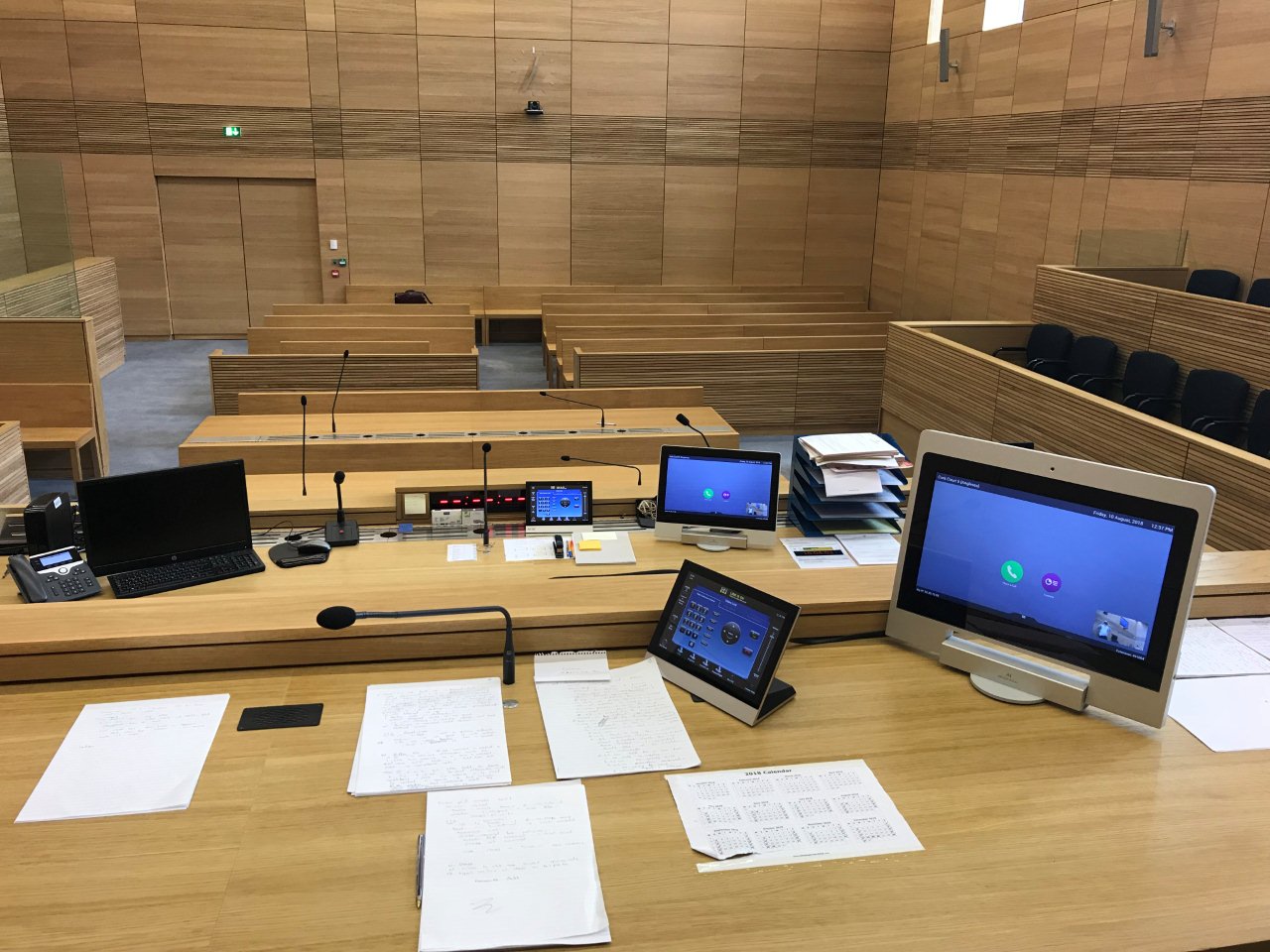 Products applied to this project