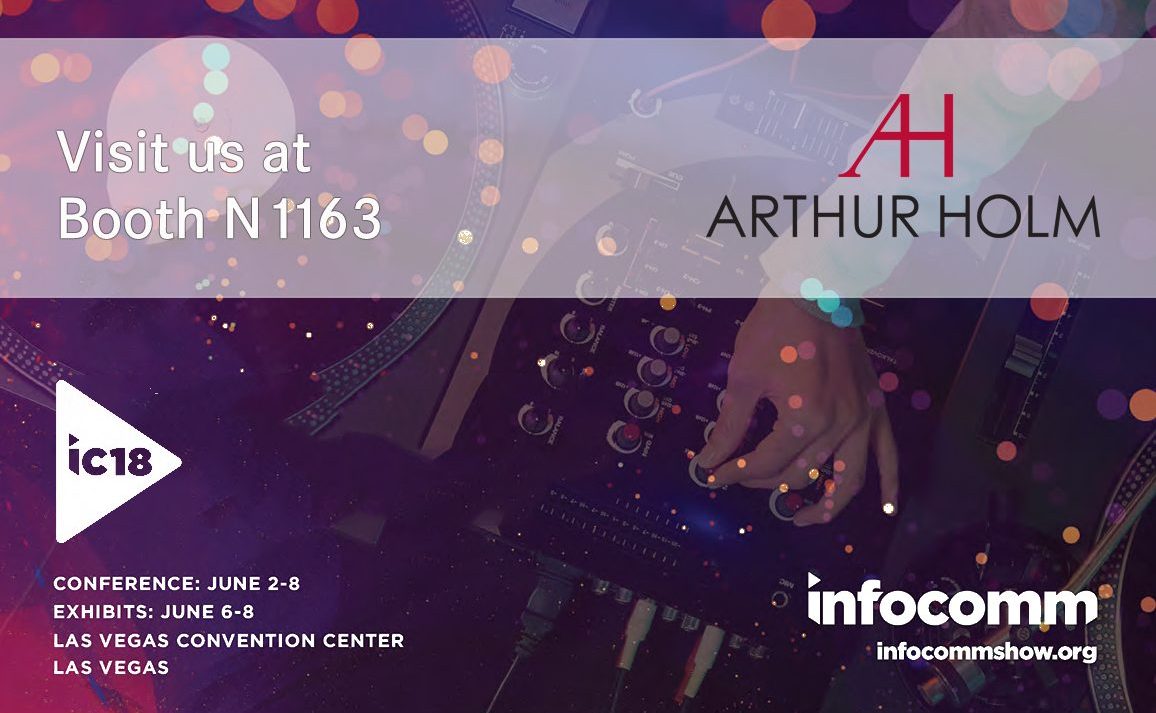 InfoComm 2018 is coming closer and we are anxious to show our newest solutions from the 6th to the 8th of June in Las Vegas. We will be located at booth N1163, ready to show you our best ideas for meeting and conference rooms, control rooms, auditoriums, interpreters booths, reception areas and hotels.
What's new at Arthur Holm?
Come over our stand to discover our latest launches:
• NEW and awarded DB2Share, a unique collaboration solution to create the best meeting room ever!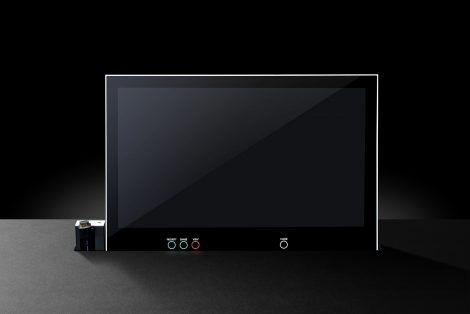 DynamicShare is now available in the smooth DB2 design. Arthur Holm's DB2 is a new retractable monitor range that creates minimum impact on the furniture design.
DB2Share provides full control to view and share documents and videos, with an optional priority function. A motorised retractable HDMI cable raises as an extension of the slick design of the monitor.
DB2 monitors are easy to integrate, intuitive to use and almost invisible when not in operation. These monitors are elegant, beautiful from all angles, and discreetly integrated in the meeting room table, disappearing within the desk with a harmonious silent drive.
• Awarded DynamicX2 BarConnect, an ingenious solution combining a retractable monitor with a motorised cable cubby.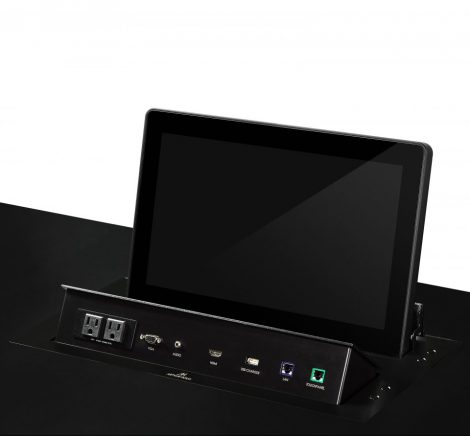 DynamicX2 monitor is combined with BarConnect, a motorised, retractable connection system. This combination offers the best possible quality Full HD screen and personalised connectors options like HDMI, power USB, RJ45 USB and power outlets. The ergonomic angle of the bar enhances confort and usability. A safety mechanism stops the system in case of obstruction. The design is simple, with just 4 operation buttons. It is intuitive and easy to install. It offers cable management, improved table space and a neater environment.
DynamicX2 are elegant monitors built from a solid aluminium block and have a vertical motorised movement with automatic 20° inclination to ensure the best ergonomics, viewing angle and visibility. This automatic tilting system provides a fast and silent response. It is a reliable, maintenance-free solution. DynamicX2 have slightly curved edges for a contemporary and longstanding look and the anodised aluminium housing can be customised in different colours and finishes.
• DB2 adds two new sizes to the monitor range: 10″ and 24″!
The new DB2 is a retractable monitor range that creates minimum impact on the furniture design. Completely created and furnished in anodised aluminium, the range offers a minimal and contemporary look. Design and functionality have been intelligently combined to create this advanced and unique monitor range, which now is also available in 10″ Full HD and 24″ 4K.
At InfoComm Las Vegas 2018 we will be presenting these and many more monitors and solutions:
• Vertical and horizontal retractable solutions for "gooseneck" microphones
• Motorised courtesy boxes
• Motorised covers for videoconference cameras
• Monitors for wall integration
• DynamicShare, a smart solution that allows meeting participants to share different video sources with an optimal quality
Would you like to have a chat with us at the exhibition? Then just contact us here and we will do our best to book a meeting with you!
Do you want to party with us?
It has already become a tradition for Arthur Holm to host the Latin American "Alegría" party during InfoComm. It is an excellent opportunity to have fun in the way of some of the most entertaining Latin traditions.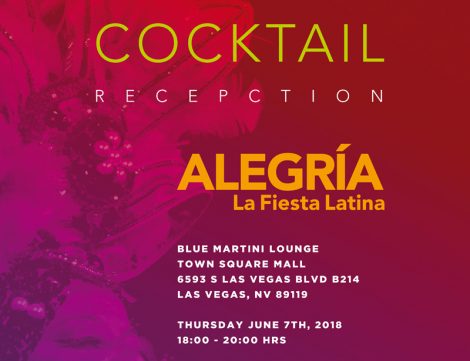 Do you want to join our "Fiesta"? Contact us for more details.