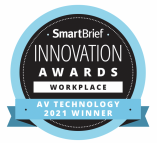 Businesses around the globe have rapidly pivoted to create short-term, remote conditions for their workforce. But as we experience a new normal, many companies, large and small, are facing significant challenges in the workplace.
The Innovation Awards for Workplace Technology serve to elevate and honor the products and solutions that help HR and Business Leaders build modern workplaces that improve employees performance, communication, and health and wellbeing.
The Innovation Awards for Workplace Technology celebrates the best innovations designed to solve problems in the modern workplace.
The Dynamic4 has been honored with this award.
https://www.avnetwork.com/news/innovation-awards-for-workplace-technology-winners-announced
This unique all-in-one solution can rapidly  transform any room into an inspiring collaboration space. It is a flexible solution which can transform small workspaces to fully equipped meeting rooms for up to 8 attendees and a presenter. It creates perfect environments where all participants face the center, so that a more comfortable and natural meeting for video calls and presentations is achieved while keeping the eye contact. Focus on the presentation is achieved, screens are close to the users ensuring a perfect visibility and avoiding distractions and interruptions; the whole concept is based on creating seamless and intuitive work environments that helps increasing efficiency and productivity. The capacity to change the position of the monitors makes it ideal to fit into different shapes  of tables. It is very easy to integrate and to use. Online meeting platforms can be loaded in the internal CPU and local attendees can perfectly interact with the remote ones without having to look at a screen hanged on a wall and being perfectly captured by the built-in cameras while the proximity sound ensures a perfect audio quality. And when the meeting is over, the whole solution disappears within the desk and the table can be used for other purposes.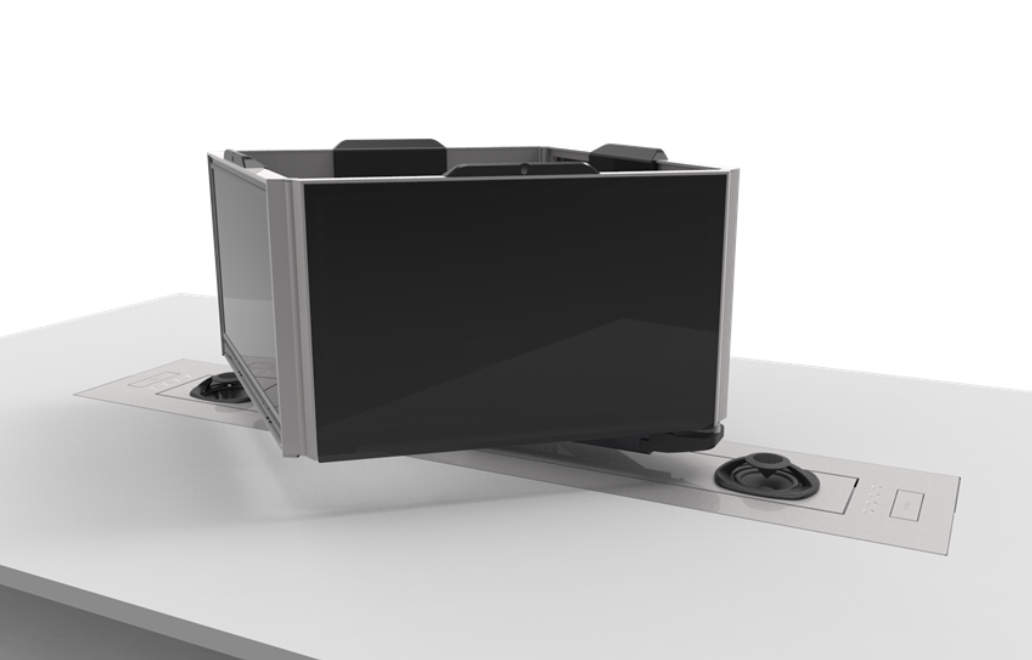 For more information: